Hanukkah Gift Guide 2019: Modern Traditions
Hamsas, both pins and jewelry, takes a spotlight in this year's Hanukkah collection, with new looks for the classic Jewish folk symbol. And sweet—or savory—treats plus modern Judaica are part of an array of glittering gift options.
---
Prisms of Light  
 With five translucent color combinations, including blue and teal; burgundy and gray; and, our favorite, rose, peach and green, the acrylic oil menorah from the Apeloig Collection is an elegant, modern statement piece (from $380). 

---
DIY Holidays 
Color, cut and create with a holiday box from The BlueBird. The company's Jewish holiday kits feature a range of activities for kids 5 and up—including painting, clay projects and paper crafts. This year's Hanukkah kit has a make-your-own dreidel, menorah and candle as well as other crafts  (from $34.90).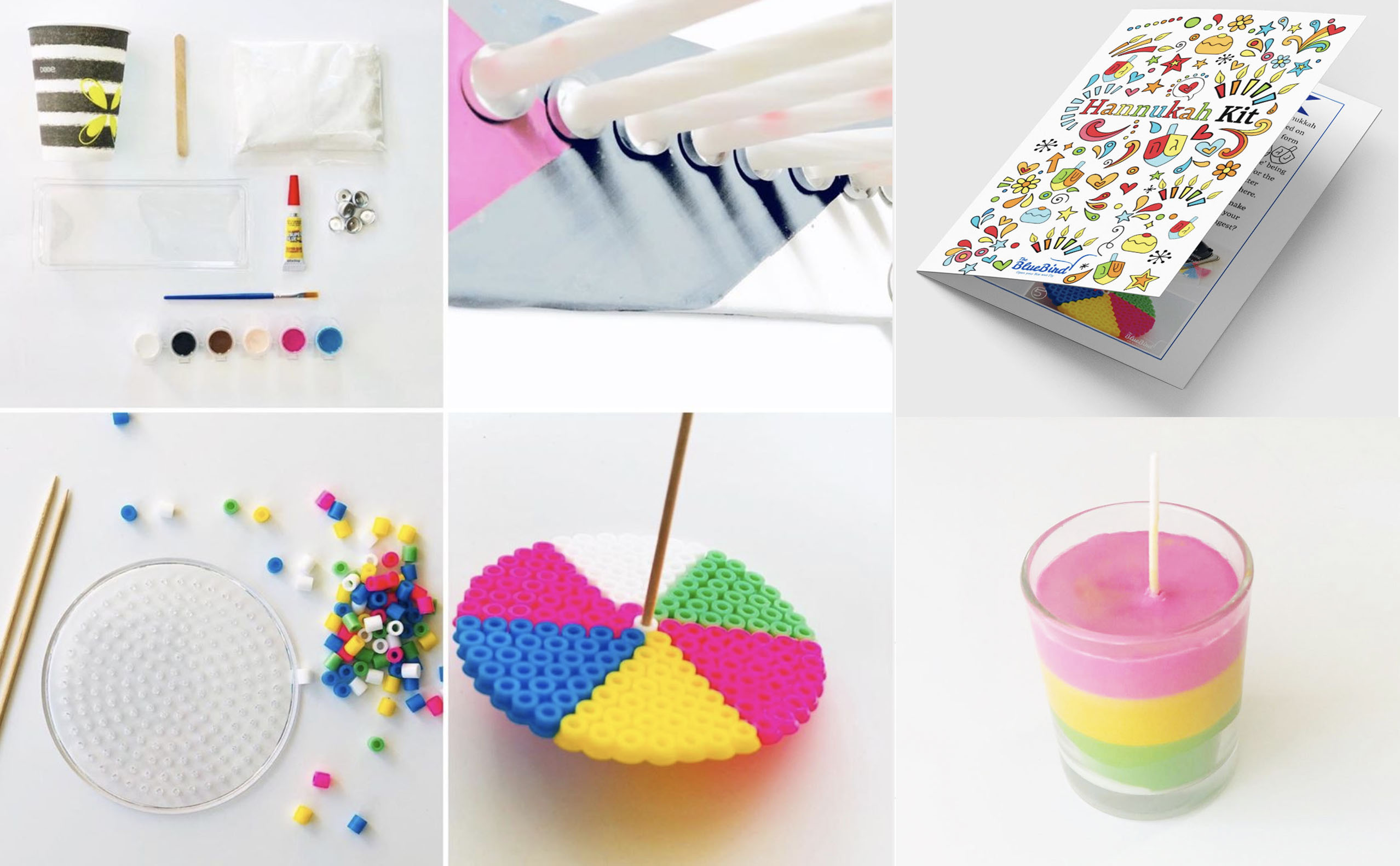 ---
Time To Play With the Doughnuts
Show off your sufganiyot savvy, as well as crullers, Boston cream and other doughnut treats, without gaining any calories, thanks to Ridley's Games Donut Lovers 1,000 piece jigsaw puzzle
(from $19) and illustrated playing cards
(from $12; both available through Amazon
).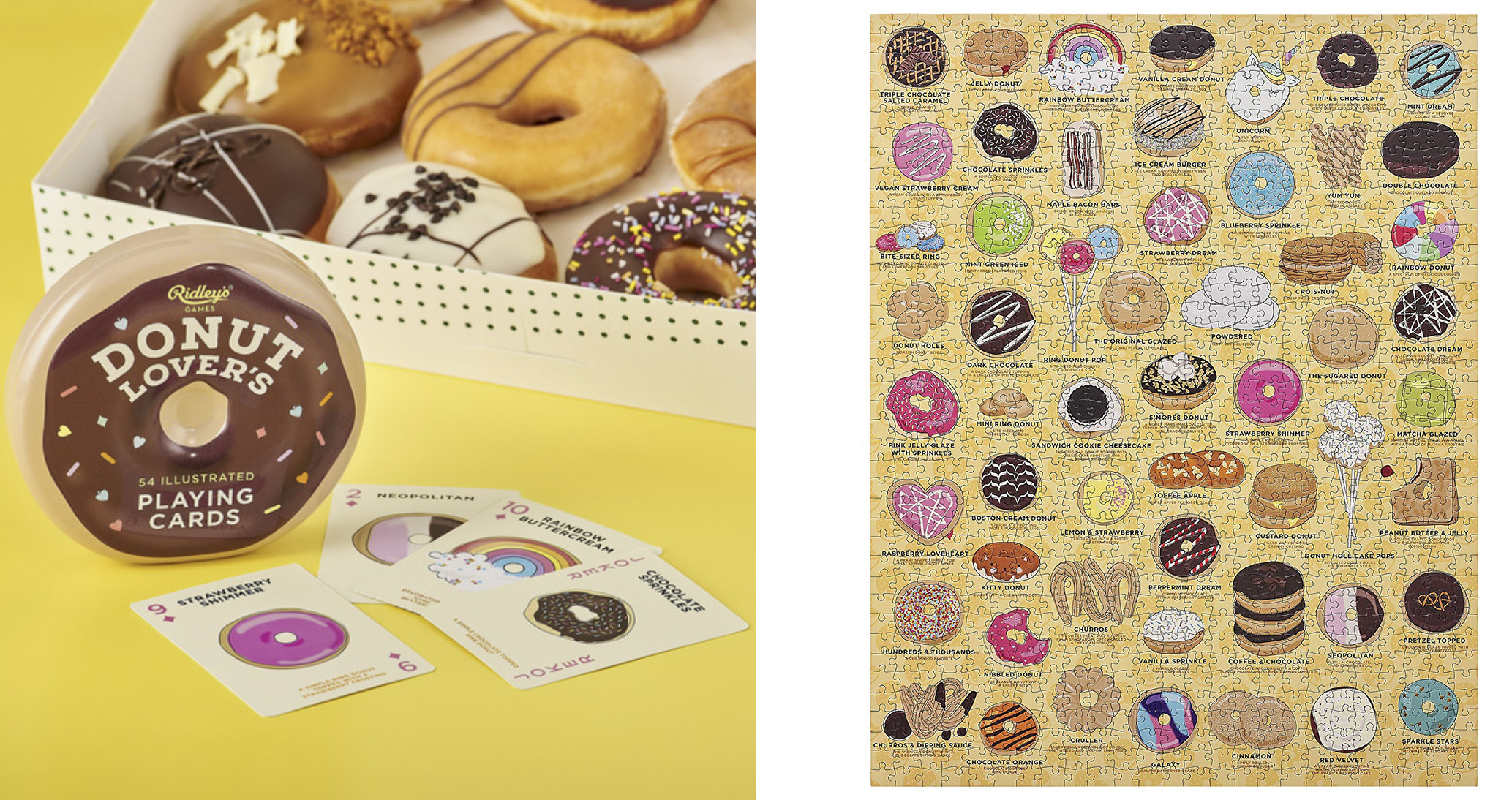 ---
This Hanukkah to Next
Rosebox NYC's bouquets are real roses that stay fresh for at least a year. The blue-and-white Evil Eye box  of about 42 flowers (left) makes a dramatic holiday centerpiece (from $550; smaller boxes available from $99).

---
Sharon&Herzl&Peres
Add Zionist thinker Theodor Herzl, Israeli Prime Minister Ariel Sharon or President Shimon Peres to your mini-figurine collection with the latest from Piece of History's three-inch-tall Nation's Great Leaders series (from $17 each). Or check out their enamel pins for a small Jewish touch to add to Jackets or backpacks (from $7). 

---
Bible on Your Wrist
The green charm on Tanaor Jewelry's Circle of Life bracelet is a chip etched with a microscopic Bible—part of a jewelry collection with, according to the company, the smallest wearable Hebrew Bible (from $159).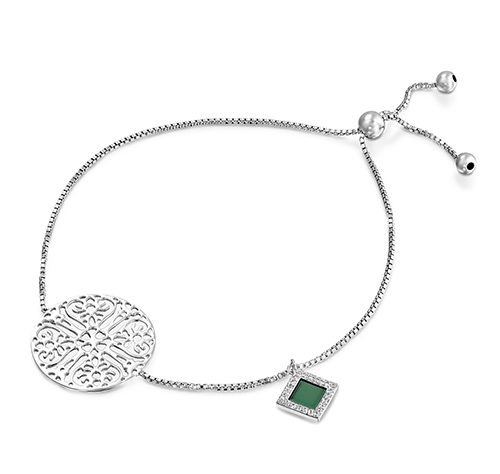 ---
Eight Nights of Caramels, Mints and Chocolates
High-end confectionery Sugarfina has a new treat for each day of Hanukkah. Open a drawer in their 8 Nights of Light Tasting Collection to reveal a special kosher sweet,
such as Robin's Egg Caramels, Snow Jellies, Heavenly Sours, Dark Chocolate Sea Salt Caramels and more, then turn the drawer around to "light" the menorah printed on the box
(from $20).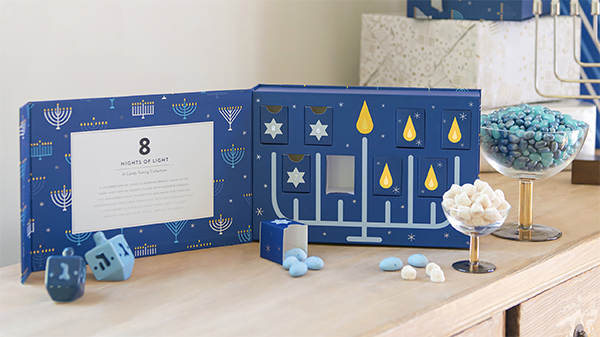 ---
Cook the Shuk
Delicious Israel gathers the smells and flavors found on its food tours of Israeli marketplaces in its culinary kit, which comes with za'atar, sumac, hawaij and other spices as well as silan, mejadra mix and a pomegranate tea blend. Included are tips on how to use the Israeli kitchen essentials and a special code for accessing recipes from the Delicious Israel website (from $136).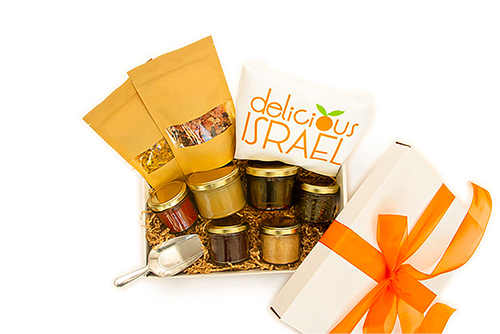 ---
Garden of Delight
Mi Polin, a Judaica design company out of Poland, reinvents the hamsa with a delicate two-layered pendant, part of the Biblical Garden series that includes pomegranate, olive branch, palm tree and grape designs (from $45).