Jewish Artists Explore Climate Change and Environmentalism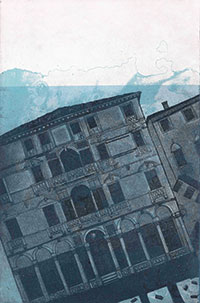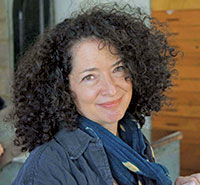 In Venice, a city defined by water, five Jewish artists spent three weeks together in October 2018 to explore the Jewish response to climate change. Initiated by Beit Venezia, a Jewish cultural organization in the Venice Ghetto, the project—Living Under Water—extended far beyond the short residency, turning into a yearlong exploration that has culminated in a 60-page e-zine.
Designed to be a teaching tool in Jewish educational settings to generate discussion and action, the e-zine incorporates the artists' work—drawings, photographs, mixed media art and journals—with 10 essays by Jewish scientists, rabbis, activists, teachers and philosophers that connect the dots between Judaism and environmentalism. The contributors hope that it will be used year-round, but especially on Tu B'Shevat, the Jewish New Year for trees that falls this year on February 10.
Israeli artist Andi Arnovitz, 60, produced the cover print: an ark sinking below the water, a stark commentary on the rising sea levels that are one symptom of climate change. The back cover shows a submerged Venetian palazzo, both part of Arnovitz's series "Rising." In an unfortunate example of life imitating art, Venice was hit with historic flooding this past November. 
"Nothing," Arnovitz said in an interview, "will be immune from the natural disasters that will result from our inability to adapt and create fundamental changes in the way we care for the earth."
The artists—Arnovitz, Kenneth Goldman, Leora Wise, Meydad Eliyahu and Lynne Avadenka—hail from across the Jewish religious spectrum as well as from diverse geographic backgrounds: Arnovitz and Goldman made aliyah from the United States many years ago; Wise and Eliyahu are sabras; and Avadenka is American.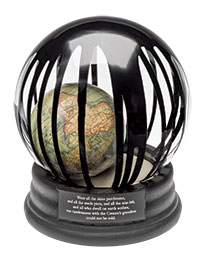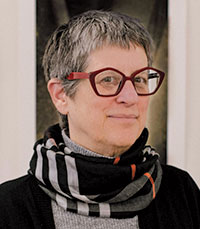 In addition to individual artistic responses, each was tasked with creating snow globes that turn the nostalgic icon into contemporary riffs on climate change. Michigan resident Avadenka, 65, created an endangered globe within a globe (Afterword), paired with a reshaped quote from the Shavuot Akdamut (Forward) prayer that traditionally praises the sky as a writing surface, reeds as writing tools, seas as ink and human beings as chroniclers of God's handiwork.
An exhibition of the artists' work was displayed at The Wolfson Museum of Jewish Art this past fall as part of the 2019 Jerusalem Biennale. The exhibit included a film on the artistic process, available for viewing at the Living Under Water website.
"My deep hope," said Arnovitz, "is that we have created something which will be used, re-circulated, quoted and examined, debated, shared and pondered. A single image can jolt us out of our stupor."