Women in Politics: Live Discussion With Rep. Dafna Michaelson Jenet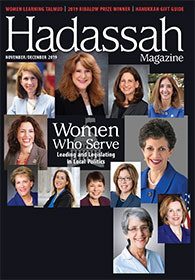 Wednesday, January 29, 2020, 8:00 to 9:00 pm EST
You're invited to join a compelling live online discussion with Dafna Michaelson Jenet of the Colorado House of Representatives, who was profiled in Hadassah Magazine's November/December 2019 cover story. Rep. Michaelson Jenet will discuss her political career path as a Jewish woman in an exclusive Q&A with Lisa Hostein, executive editor of Hadassah Magazine. Born in Israel and a past president of Hadassah Denver, Rep. Michaelson Jenet is a mother of two who advocates passionately for children, and focuses on issues of mental health, equality, medical research and school safety.
Click on the link below to register and you'll receive a link to watch the interview on your computer or mobile phone. Or, if you prefer, you can opt for "audio only" to listen via telephone. There will be opportunity at the end of the interview to post questions and comments.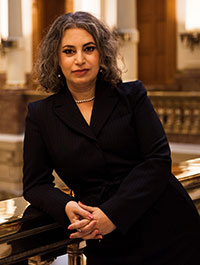 This is the latest event hosted by the Hadassah Magazine Discussion Group, which was created to build on readers' love of Hadassah Magazine with special additional content. We'll continue to host online speakers connected with upcoming stories featured in the magazine. Watch for details.
REGISTER NOW AT:
https://attendee.gotowebinar.com/register/4012631805757027074

You'll receive easy instructions on how to watch the interview live.
NOTE: The Magazine Discussion Group is a benefit for Hadassah members. To become a member, go to Hadassah.org/connect