Israel's El HaLev Centers Train Women to Defend Themselves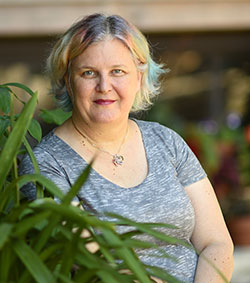 At age 12, Yudit Sidikman was lured into a physical relationship with her guitar teacher that lasted six years. Not until her own daughter was 12 did Sidikman, a New Jersey native who made aliyah 35 years ago, realize she'd been sexually victimized.
"In 1992, when I was a mother of four little kids living in the Old City [of Jerusalem], I got dragged into a judo class by a friend," said Sidikman. That class changed her life.
"For the first time, I was able to say, 'I feel strong, I feel in control,' and it allowed me to reconnect with my body." Her interest in women's self-defense and martial arts led her to Empowerment Self Defense (ESD).
"ESD is the most researched, known violence protection protocol around, and I want to supersize that," she said.
Sidikman, a mid-50s funky grandma with multicolor-dyed hair, has developed a unique version of the method and established the nonprofit El HaLev centers across Israel in which to teach it. In 2017, she founded ESD Global to train instructors in her method.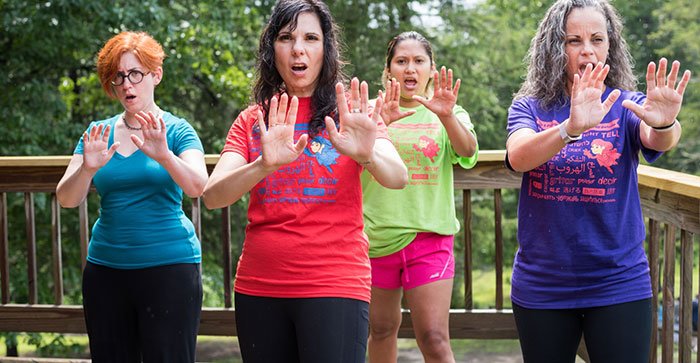 Since 2003, approximately 70,000 women, teens, seniors and people with special needs in Israel, Europe and North and Central America have taken Sidikman's courses. More than 100 trainers in 40 countries are teaching her self-protection model, with aspects taken from psychology, social work, education and martial arts.
The mantra Sidikman teaches is "think, yell, run, fight, tell."
Often it's enough to think and yell. But El HaLev students are primed to run or fight if the message doesn't get through. They are encouraged to talk out their trauma afterward in a safe space, even if the attack was defused.
El HaLev's Jerusalem headquarters recently hosted a Global Conference for Violence Prevention Education. Sidikman is now working with male experts to tailor her method for boys.
"Learning to defend ourselves isn't about gender or taking sides," Sidikman said. "It's about defending our right to set and enforce the boundaries that keep us emotionally and physically safe."