Online Discussion Group Presents "Struggling With Infertility"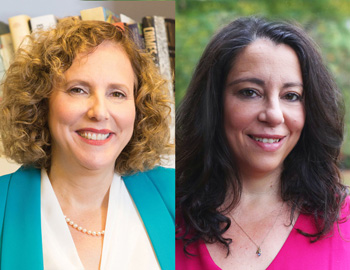 Announcing Our Next Online Magazine Discussion: "Struggling With Infertility"
Watch It Live Online: Wednesday, March 25, 7:00 pm ET 
Here's a wonderful way to connect with Hadassah from the comfort of your own home. In conjunction with Hadassah Magazine's March/April issue as well as in anticipation of Infertility Awareness Month, which takes place in April, our next discussion will focus on "Struggling With Infertility." Lisa Hostein, executive editor of Hadassah Magazine, will interview Amy Klein about her new book, The Trying Game: Get Through Fertility Treatment and Get Pregnant without Losing Your Mind
, described as "a reassuring, no-nonsense guide to both the emotional and practical process of trying to get pregnant, written with the smarts, warmth, and honesty of a woman who has been in the trenches."
The interview will take place live on March 25 at 7:00 pm EST and be recorded for future viewing. Register here and receive a link to watch and/or listen to the online discussion. Watching it live will give you an opportunity to ask questions.
Infertility affects 11 percent of women and 9 percent of men in the United States, with 1 in 8 couples reporting trouble getting pregnant or sustaining a pregnancy. A patient's age, genetics, other medical conditions and previous treatments or injuries can all contribute to infertility. Following the passage of an infertility policy statement last July, Hadassah members and communities around the country are using their voices to tackle this issue. They are raising awareness, confronting taboos, empowering patients to advocate for their own health and driving policy change.
In case you missed it, a recording of our last discussion, "Women in Politics," can be viewed here.