Childhood Mystery in 'The Face Tells the Secret'
The Face Tells the Secret
By Jane Bernstein (Regal House Publishing, 315 pp. $17.95)
As the title of Jane Bernstein's novel suggests, the answers Roxanne Garlick has sought her whole life have been lurking in the mirror, which reflects a visage that is both hers and not hers.
Dogged by an indefinable sense of loss that goes beyond her distant father and emotionally abusive mother, the middle-aged Roxanne discovers that she has a profoundly disabled identical twin named Aviva, whom her parents left behind in Israel when they brought Roxanne with them to the United States as a young child. Like tugging a loose thread, Roxanne's discovery of Aviva's existence and the cause of her disabilities unravels a carefully woven fabric that cloaks a cache of family secrets.
If Aviva's disability is physical, Roxanne's is emotional. Having absorbed a lifetime of belittling, she finds herself drawn to fixer-uppers who make her feel needed, like Harley, a charming silver fox whose attachment to her is motivated by a toxic cocktail of anxiety and manipulative narcissism.
It is Harley who unwittingly leads Roxanne to Aviva. In one of several extreme gestures designed to keep Roxanne tethered to him, Harley flies her elderly mother, Leona, from Tel Aviv, where she has retired, to Pittsburgh, where Roxanne lives. Leona, once a groundbreaking physicist at Bell Labs, now suffers from dementia. When Roxanne flies back to Tel Aviv with Leona to arrange for her care, a chance comment from a cousin illuminates the "body knowledge" Roxanne has always had of this missing sister.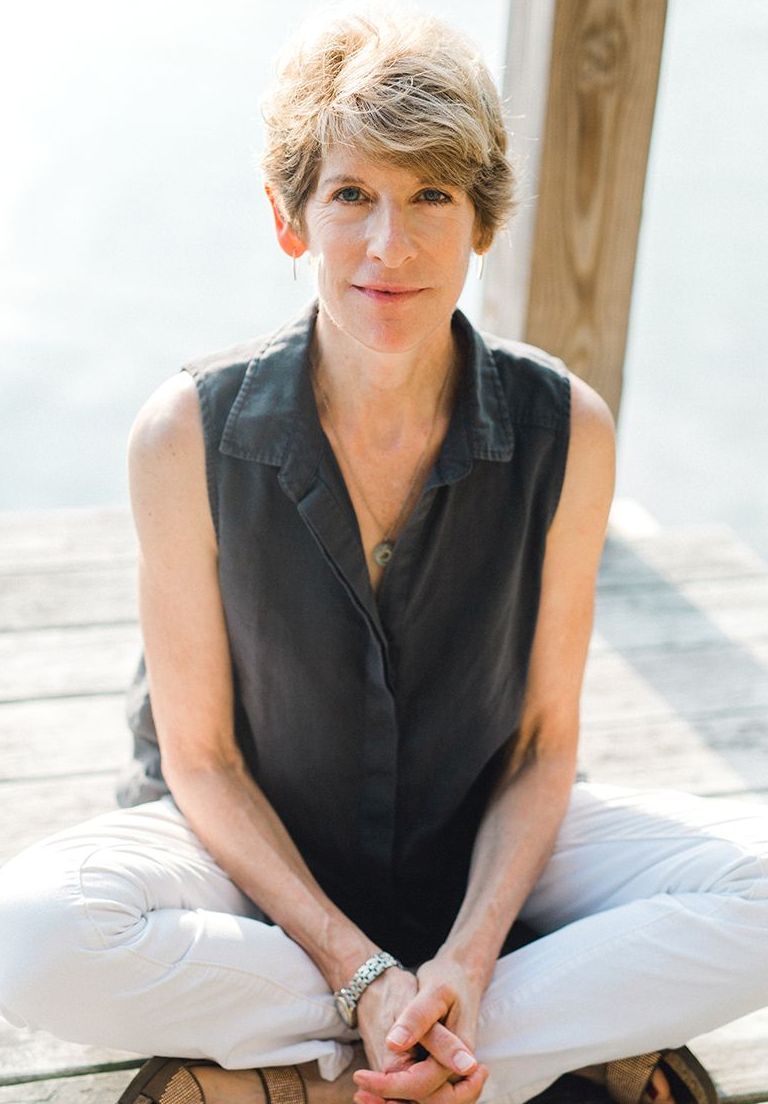 Roxanne's struggle to forgive her mother, even while hopelessly craving her love, is painful and moving. But Bernstein truly excels in her raw, unflinching examination of Roxanne's discomfort with being around people with disabilities. Bernstein's willingness to endow her protagonist with feelings that many people have but are ashamed to admit is brave and transcendent. Roxanne's journey from aversion to acceptance and, finally, dedication parallels her acknowledgement of her own deficits. It isn't until she can accept Aviva, who is immobile and cannot speak, for who she is that Roxanne can accept herself.
Bernstein paints a vivid picture of life in Tel Aviv as Roxanne marvels at the way Israelis forge ahead under the ever-looming threat of terrorism. The extraordinarily loving and supportive residential community where Aviva lives emerges as a bucolic utopia, while Bernstein's depictions of life in Pittsburgh and suburban New Jersey will ring true to readers. At times, however, her writing is self-conscious, and when Roxanne's inner monologue spins out obsessively, her mental gymnastics make her less clear as a character.
The story loses steam in the final section, which sees Roxanne working through the inevitable stumbling blocks of her new relationship with Baruch, a scientist who specializes in reading facial expressions. (The book also needed a closer copyedit; there were too many distracting errors.)
But Roxanne's journey to healing is unusual, and as an examination of the repercussions of generations of trauma on a deeply dysfunctional family, the story has a powerful pull. As Roxanne muses, "Everyone closes the door on what is unbearable." Watching her open door after door is both compelling and inspiring.
Joanne Sydney Lessner is an author and playwright.