'The Passover Haggadah: A Biography'
The Passover Haggadah: A Biography (Lives of Great Religious Books)
By Vanessa L. Ochs  (Princeton University Press, 216 pp. $26.95)
Maybe you're already steeped in the long and diverse history of the Haggadah that so many of us reread every Passover. But if you're like me, Vanessa L. Ochs's new "biography" of this Jewish textual staple, part of the Princeton University Press series Lives of Great Religious Books, will expand your knowledge considerably.
Ochs is a professor of religious studies at the University of Virginia as well as an ordained rabbi, and her background informs the book. "What you have before you is not encyclopedic," she writes. "It is personal, partial, and eclectic, and it reflects my being an anthropologist who investigates Jewish ritual innovation in the contemporary era. This means that when I turn backward, I do so unabashedly from a twenty-first-century perspective."
The compact, clearly written volume comprises an introduction and six chapters, the first three of which cover the Haggadah's lifespan up to the 20th century. They chronicle early textual sources, illuminated Haggadot of the Middle Ages and the appearance of printed Haggadot.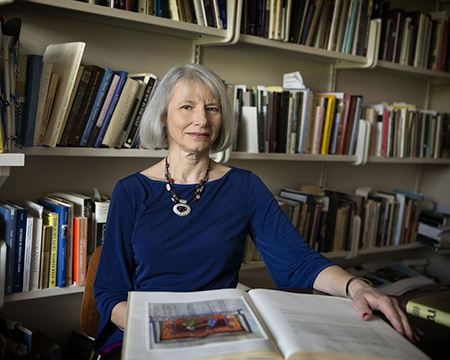 The book's second half manifests Ochs's contemporary interests: Chapter four examines "Twentieth-Century Variations" in Haggadot within American Jewish denominations, Israeli kibbutzim and—new to me—secular American third seders of the Jewish Labor movements: "For the sake of keeping up social relations, they avoided the first evenings of the seder so that people might attend gatherings with friends and family, and the 'third' seder was held during the festival week or just after."
The fifth chapter, "Haggadot of Darkness," describes Holocaust-era texts and observances in post-Holocaust Haggadot. The closing chapter, "The Haggadah of the Moment," reviews developments of the past 50 years and devotes extensive attention to the history of feminist Haggadot and related ritual practices. Beyond contemporary offerings from publishers, Ochs observes that there also now exist "thousands of unique, community-tailored, photocopied homemade versions, and of late, even projected PowerPoint displays or personalized digitized versions, downloaded on tablets, electronic readers, and as apps for mobile phones."
"Who knows which present editions will fade into obscurity?" Ochs asks as the book ends. For now, she has thrown light on editions old and new. Dayenu.
Erika Dreifus is the author, most recently, of Birthright: Poems. She writes and lectures frequently on Jewish literature.