Uneasy Lies the 'Koteret'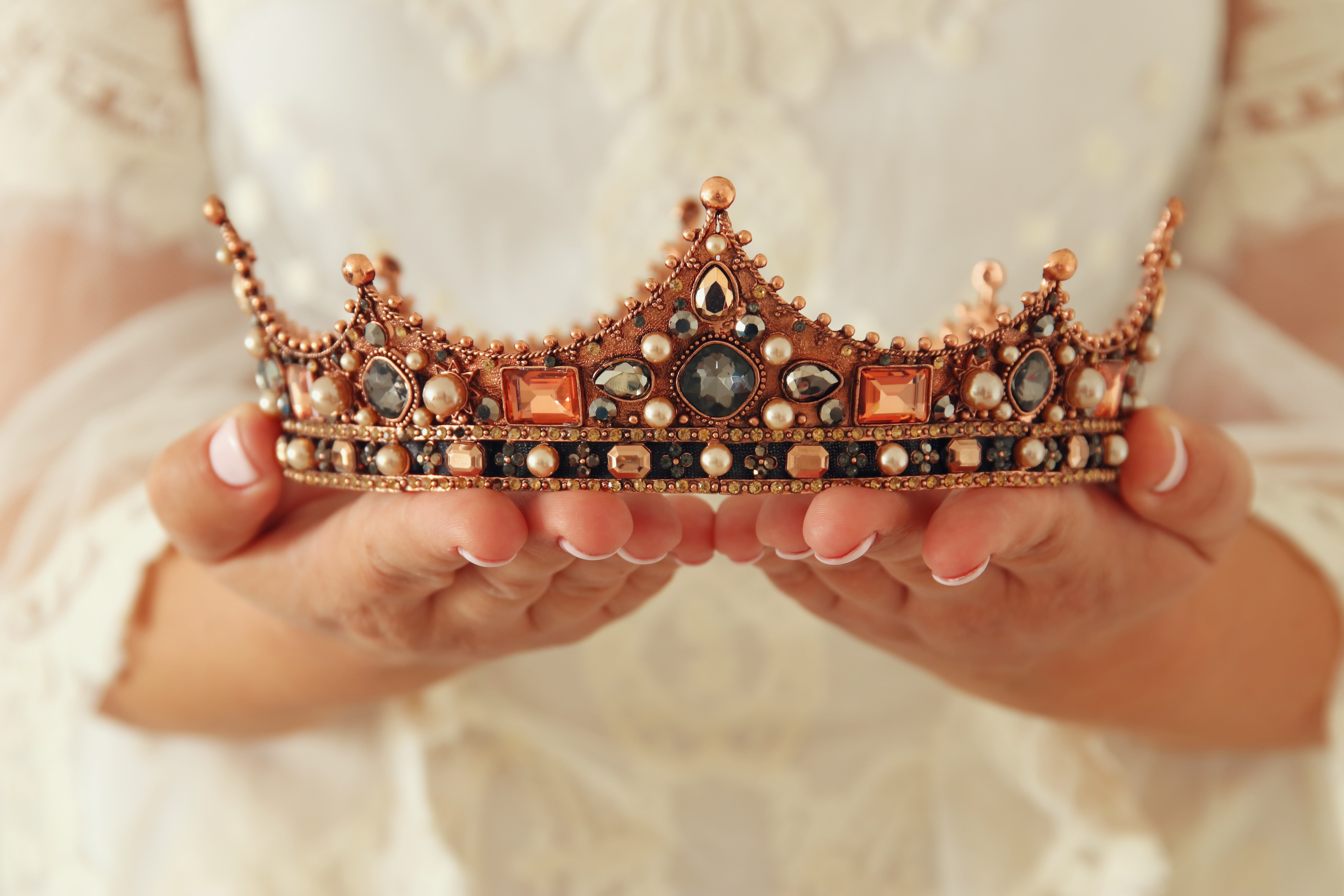 What does Queen Esther have in common with a pillar in King Solomon's Temple, the stem-winder of a Timex, a porcelain tooth, the calligraphic flourishes atop the letters of a Torah scroll and the title of this column? The perceptive reader will have guessed that what we're alluding to here is the fascinating story of the root כ-ת-ר (khof–tav–resh), to encircle—like a crown.
The most concrete example of this root in Scripture is found in the Book of Esther, read on Purim. Two queens launch the narrative when the כֶּתֶר מַלְכוּת (keter malkhut), royal crown, is removed from the head of Vashti and placed on Esther. Another example is an etymological mystery to biblical commentators: After Job's three friends have finished comforting him for the death of his sons and loss of his wealth, a fourth friend, Elihu, offers a less comforting take, in a speech emphasizing Divine providence. At one point, asking for permission to continue his long-winded intervention, Elihu uses our root in a way that ostensibly has nothing to do with crowns,  כַּתַּר לִי זְעֵיר (katar li ze'er), "Bear with me a little longer."
The sages of Pirkei Avot en­­umerate three types of honorific כְּתָרִים (ketarim), crowns, adding that כֶּתֶר שֵׁם טב (keter shem tov), the crown of a good name, meaning having a good reputation, excels over them all. And in a fantastic tale of time travel, the Talmud imagines the Bible's Moses sitting in Rabbi Akiva's class, learning how ketarim, calligraphic crownlets, are used by the rabbis to expand biblical law.
Today, the Hebrew word כֶּתֶר (keter), crown, is used when designating either a false tooth or the crown used to adjust a watch. It is also the term for the decorative capitals of the two pillars guarding King Solomon's palace. Eleven universities הִכְתִירוּ (hikhtiru), awarded, Hebrew writer Amos Oz honorary doctorates. The root is also found in publishing circles, where a כּתֶרֶת (koteret) is a headline, and כּתָר (kotar) designates a book title in a catalogue.
It is likely that more ink has been spilled and emotion spent on the כֶּתֶר אַרָם צוֹבָא (keter aram tsova), Crown of Aleppo, or Aleppo Codex, than on any other crown in history. That is because it is not a physical crown at all but the oldest extant and most scrupulously accurate manuscript of the Hebrew Bible. The Aleppo Codex was called The Keter by its guardians in the Jewish community of Aleppo, Syria. It has come full circle, safeguarded today in the Israel Museum in Jerusalem.
Joseph Lowin's columns for Hadassah Magazine are collected in the books HebrewSpeak and HebrewTalk.