Best-Selling Author Jennifer Weiner Looking to Have a 'Big Summer'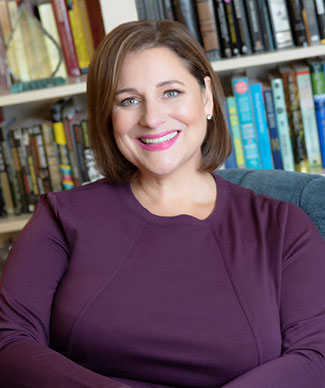 Novelist Jennifer Weiner is a lot like her protagonists: warm, funny, self-deprecating and self-aware. An ideal best friend. Her newest book, Big Summer
, is about a young woman who is sharply observant and keenly insecure. Daphne Berg's big summer involves reconnecting with a former friend who years before had humiliated her for being overweight. Daphne becomes a social media influencer, and the friend's Cape Cod wedding leads to new romance and mystery.
I spoke with Weiner, 50, who is also a New York Times contributing opinion editor, while she was self-isolating with her daughters Lucy, 16, and Phoebe, 12, and husband (her second) in their Philadelphia home. This interview has been edited for brevity and clarity.
---
How are you and your daughters managing the challenges of social distancing?
We've been bringing books to neighbors. We disinfected them and brought them to people's houses. My daughters haven't socialized in person with friends since school ended in March. There was some, "Can I have a few people over?" and I'm just, "Nope, nope." They've been FaceTiming and talking on the phone and texting. We do lots of cooking, playing some games. They're both big readers. So far, it's O.K., but check back in two weeks and it may be Lord of the Flies here.
'Big Summer' is partly about social media. What rules do you have?
My daughters are allowed to be on any social media platform on which they are old enough to have an account, as long as they tell me and their dad their username, let us follow them and understand that we'll be looking at what they post. My high school junior daughter has the inevitable Finsta (secret Instagram) account, so I make her hand over her phone every few days and show me what she's been posting.
Social media is another place for kids and teenagers to behave the way they've always behaved. Which sadly includes bullying. My 12-year-old can see friends hanging out without her in real time on TikTok and Snapchat, which breaks my heart. We talk about what she can do, both in the real world and in terms of managing what she takes in online. I try to keep an eye on them without restricting them too much, because once the online world is forbidden fruit it becomes even more alluring.
For myself, I don't post angry, I ignore the trolls and I limit whose responses I can see.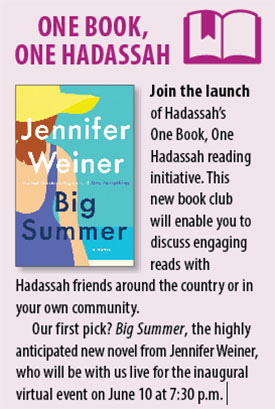 As a teen you had an unusual family life. Your father left the family when you were 16. He developed mental illness and drug addiction, which led to his overdose death in 2008. After your parents divorced, your mother came out as gay. How did those experiences shape who you are as a Jewish mother?
When you're the child of divorced parents whose feelings toward each other impacted your life in a not great way, you try as hard as you can not to inflict the same kinds of damage. Instead, you find new and exciting kinds of damage, so your kids will have something to tell their therapists some day! My ex and I didn't have a great marriage, but I think we've been very successful as co-parents. We live two blocks apart, we talk about the girls almost every day, we still spend time together at the holidays and we try to always put our children's needs first. Because of what happened with my father, I am hypervigilant about my daughters' moods and mental health.
What are your Jewish mothering goals?
I want my daughters to have a Jewish identity, good values and a sense of themselves which lines up with Jewish teachings. I want to give them tools rather than being there to fix everything. I never wanted to be a helicopter or snowplow mother. If there's something really wrong, I'll show up, but I want each daughter to be her own advocate. Now that I have one who wishes she was out the door already, I see that you don't have them that long. I want them to know I will always love them unconditionally and that they can rely on themselves. 
Debra Nussbaum Cohen is a journalist and essayist as well as Jewish Insider's philanthropy correspondent. She lives in New York City.
---
Big Summer
is the first pick of the new One Book, One Hadassah reading initiative. Jennifer Weiner will take part in a live virtual event on June 10 at 7:30 p.m. Register here.
---