Israel Immersion Internships for Career-Minded Individuals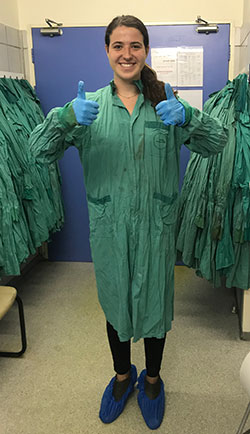 During his years fostering America-Israel relations for the Jewish Agency for Israel, Ilan Wagner noticed that thousands of Jewish youths visited the Jewish state on Birthright Israel or other young adult programs, but few returned. For college students, leisure travel takes a backseat to career-building. "And yet we know that having two or more experiences in Israel is important to solidifying Jewish identity," Wagner said.
His solution was Onward Israel, launched in 2012 as a Jewish Agency project to coordinate subsidized summer internships in Israel for young Americans. (It has since become independent and derives its funding from a host of sources.) "People wanted a real experience, working, living—not chaperoned but independent," said Wagner, Onward's founding president and CEO. The program, which partners with local federations, Jewish campus groups and Israeli employers and which houses interns in shared residences, "really seems to meet a need."
That need is more acute among Reform, Conservative and unaffiliated Jews—90 percent of Onward participants—for whom fewer tailored, in-depth Israel programs exist. Onward targets second-time visitors ready to explore beyond tourism: 65 percent are alums of Birthright Israel, whose core program is for ages 18 to 26. Onward's first cohort enrolled 265 students, most college-aged, though the program is open to 19- to 27-year-olds. In 2019, more than 2,800 headed overseas, with three applicants for each English-speaking internship in settings as varied as tech startups, Hadassah hospitals and arts organizations.
One was Julia Lawlor, a Fordham University chemistry major who interned last summer at the dental research lab at Hadassah Hospital in Ein Kerem.
"I was able to jump right into the research in a lab setting," Lawlor said. "I was incredibly fortunate to participate in such meaningful work before I even graduated."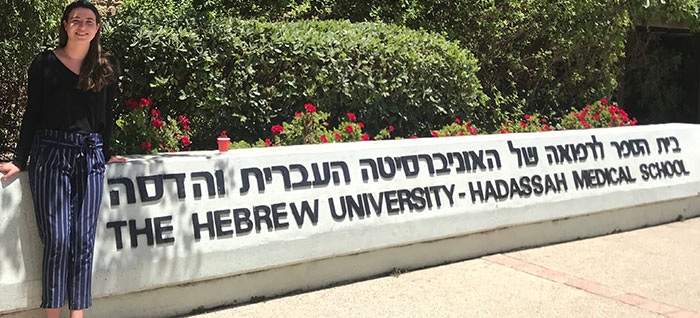 Amid the uncertainties that college students faced this spring, as they finished their academic year through remote learning to combat the spread of Covid-19, Onward was forced to cancel its regular slate of North American in-person internships for this summer. Instead, the program is offering seven-week remote internships with various Israeli companies. Onward is still hoping, if travel conditions permit, to run on-site fellowships—in education and advocacy, business, high tech and marketing—later this summer.
Indeed, adaptability is a key component of the Israeli business world—whether redrafting the scope of internships or innovating in a cutting-edge marketplace.
Wagner said Israel's informal work culture lends itself to hands-on training. "At a startup, you might work next to the CEO, have dinner at their house," he noted. Immersion in real-world situations allows interns to "learn resilience and understand Israel in a more nuanced way than before," Wagner added, noting that alums report overall greater Jewish engagement than their college peers. "It's not a classroom; they're living it."