Prepping Adirondack Deerskins for DIY Torah Scroll Project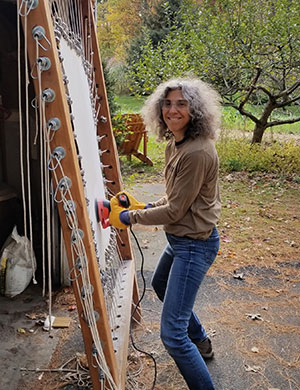 When Linda Motzkin started the Community Torah Project—the 12-year-and-counting collective production of a Torah scroll—the Reform rabbi faced a quandary: How to source the actual parchment? Since traditional Judaism restricts scribing to men, Motzkin figured that religious suppliers might refuse her.
Motzkin, 60, co-religious leader at Temple Sinai of Saratoga Springs, N.Y., needed the hide of a kosher animal—required for Torah parchment—so she decided to source deer hides from nearby Adirondack hunters and stretched many of the smelly skins in her own garage.
"I'm excited by the idea of being in the vanguard of women doing what women haven't done since, perhaps, antiquity," said Motzkin, a calligraphy artist whose love of Hebrew led her to author a series of language textbooks before she turned to scribing. "And it was clear from the outset that the only way I was going to make a Torah was with the help of lots of people."
Along with deer hunters, Motzkin has been assisted by nearly 3,000 Community Torah participants to date—from tots to seniors—who help with dehairing, stretching and stitching the hides as well as making the ink. She does all the scribing herself. The scroll is about two-thirds complete, and every participant leaves a note in the project's scrapbook.
"They write things like, 'My great-grandfather was a scribe in Eastern Europe, and I can't believe I get to carry on the tradition,' " Motzkin said of participants' reactions to the project. "Being able to help fulfill Judaism's 613th mitzvah [to write a sefer Torah], it's the opportunity of a lifetime."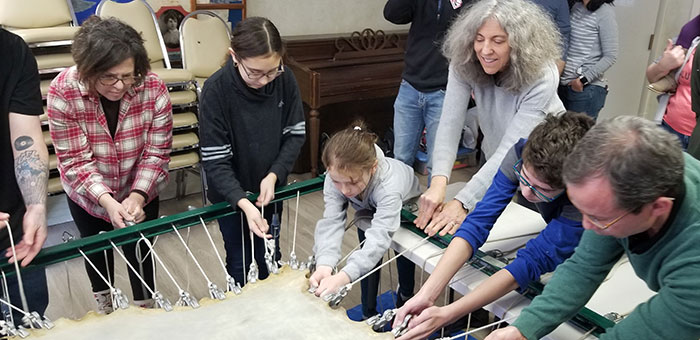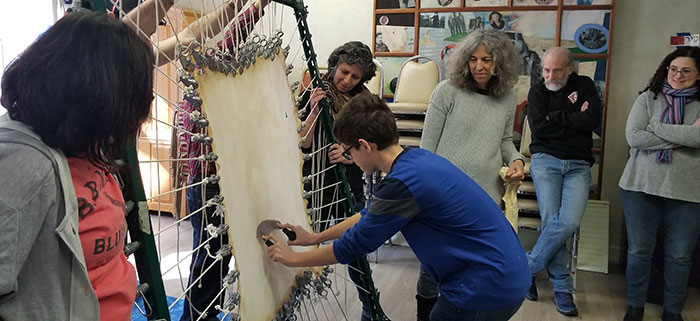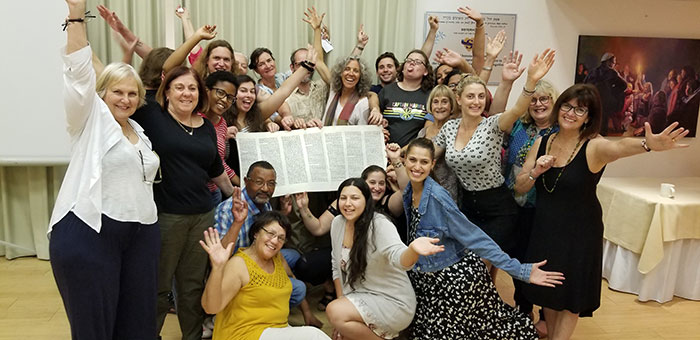 Upon completion, which Motzkin estimates could be in as many as six years, the Torah will be donated to a congregation in need of one.
Motzkin, a Hadassah member, is part of a pioneering generation of "woman rabbis," as she put it, adding that she and her husband, Rabbi Jonathan Rubenstein, became the first couple ever to jointly hold a Reform rabbinic post when they were hired in 1986 to lead Temple Sinai, where they remain.
In addition to the Torah project, the couple leads customizable workshops around the world that often incorporate Motzkin's traditional Jewish scribal arts and Rubenstein's bread making. He oversees the temple's Slice of Heaven bakery, which takes its inspiration from Pirkei Avot: "Without bread, there is no Torah; without Torah, there is no bread."