Twine From Israel Set to Revolutionize Thread Dyeing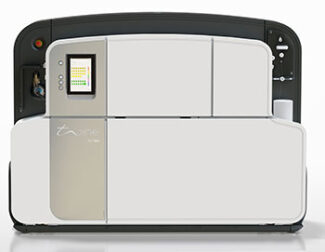 Starting this year, purchasers of underwear, socks or sweatshirts may be unknowingly participating in a quiet revolution in the fashion industry. Popular brands such as Victoria's Secret, Under Armour and Nike will be selling items sewn or personalized with thread that has been dyed using a beta version of a digital printing machine from Israel.
Twine Solutions, founded five years ago and based in Petach Tikvah, has designed its TS-1800 machine to dye thread in any color for sewing, knitting or embroidery and to digitally match the color of any fabric.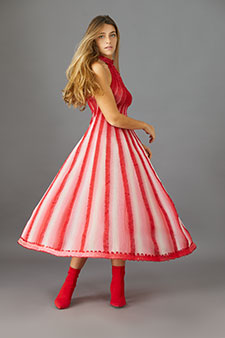 Instead of shipping thread for dyeing, waiting for a sample and then ordering a batch or requesting another sample, the machine allows manufacturers to match a fabric's shade precisely and dye the exact amount of thread needed on the spot—with no waste and no leftover thread.
Although the machine can produce any shade, including gradients of color, an important attraction is that its system is waterless and eco-friendly.
"Dyeing is the most polluting part of the textile industry," defiling nearly 50 quarts of water per pound of thread, said Adi Mandel, Twine's marketing manager.
Twine is expected to begin selling the final design of the TS-1800 machine by July.