Erin Zaikis on the Life-and-Death Matter of Handwashing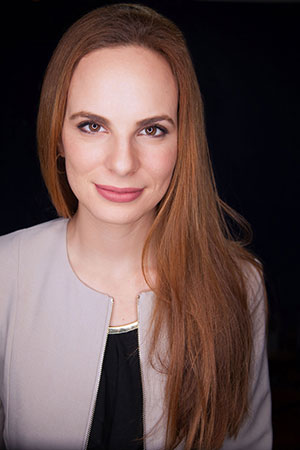 Erin Zaikis understood the healing power of soap and water long before covid-19 hit. In 2013, when she was just 23, she founded Sundara (Sanskrit for "beautiful"), an organization that recycles soap and provides it free to communities where lack of hand hygiene leads to illness and death. Sundara works in India, Myanmar and Uganda, employing and empowering some 40 women who collect and sanitize used hotel bar soap, create new bars of soap and lead educational hygiene workshops. They distribute the soap to schools, reaching some 200,000 children, and to clinics that help between 10,000 and 20,000 adults.
Zaikis, now 30, grew up in a Reform Jewish home in Marblehead, Mass. She is a two-time Forbes "30 Under 30" winner (2018 and 2019) and has been recognized by the Indian government's Clean India campaign. She lives in Manhattan with her cockapoo, Yoshi. This interview has been edited for brevity and clarity.
---
Hand hygiene has become an urgent priority here in the United States. How are you balancing that new focus while maintaining your mission 7,000 miles away? 
This is the first time the U.S. is prioritizing handwashing as a life-and-death matter. In New York City, Sundara is donating liquid and bar soap to homeless shelters and those living below the federal poverty line. Our board is leading an initiative to assist families in Harlem and the Bronx with basic needs like diapers, infant formula, cleaning supplies and sanitizing wipes.
In India, where most of our work is, the lockdown hurt day-to-day survival. Starvation is rampant. We are partnering with Gabriel Project Mumbai to provide financial assistance, groceries and meals, handwashing stations outside local hospitals and a targeted public health campaign. Living conditions and lack of resources there make social distancing and self-quarantining impossible, and practices like handwashing are all the more critical.
How did you get started?
I was a sophomore at the University of Michigan in 2009 when I saw the film Slumdog Millionaire. I was shaken by the poverty depicted in it and spent the rest of my bat mitzvah savings on a one-way ticket to Mumbai. I lived and worked at an orphanage for girls for four months, and when I got home, changed my major from astronomy to public policy. After graduation, I worked in Thailand with adolescent victims of sex trafficking. One day, I was searching for soap to wash my hands and realized the children in this remote, underserved village didn't even know what soap was—and the idea for Sundara was born.
Every year almost three million children die because they don't wash their hands, making them susceptible to preventable illnesses like diarrhea. Why is that crisis largely overlooked?
It's not the sexiest issue to mobilize around. Health and hygiene should be basic rights, but we don't always see other people as deserving of the same things as we have. Governments also don't prioritize this issue enough.
How do you recycle soap?
A scraping machine removes the outside of the soap. The remainder is grated into powder, a sanitizing solution is added, and it's pressed into new bars. It takes seven minutes. It's the simplest medicine on earth.
How will you move forward?
Funding is a challenge now, when so many hotels that have supported us through soap donations and small grants were shut down. We get most of our funding now from individuals and a generous company called SoapBox Soaps. At the same time, we have a new initiative, RISE by Sundara, which offers seed funding of $5,000 and mentorship to women in low-income countries for projects to improve health and hygiene in their own communities. We are trying to pay it forward.
Covid-19 has changed the way we view hand hygiene. Is that a good thing?
People are very careful now of who and what they touch. They are afraid of physical connection but touch is a fundamental need. We will need to find a balance. 
Rahel Musleah, a frequent contributor to Hadassah Magazine, runs Jewish tours to India and speaks about its communities (explorejewishindia.com).