It's a Bird, It's a Plane, It's an Israeli-Made Drone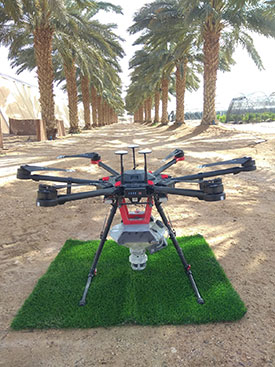 Israeli agriculture has long relied on research and techno-logical advances. Indeed, in one recent example, the shortage of farmhands caused by coronavirus lockdowns pushed some farmers toward employing the latest technology, much of it homegrown.
Enter the drones, which are being used to pollinate Medjool date plantations in the Arava, a desert region in southern Israel, and in the Jordan Valley, part of which is in Israel and part of which is in the West Bank.
"Drones have been in increasing use in agriculture in the last three or four years," said Harel Greenblatt, 30, a mechanization and technology instructor in the Ministry of Agriculture, but their use intensified during the lockdowns. Drones monitor growth, temperature and pests in a field; spray pesticides; and insert poison directly into rodent burrows.
"Drones are even used to scare away pigeons that eat food meant for cows, and to catch human thieves in avocado and mango groves."
Outside Israel, the Israeli startup Flytrex, an on-demand drone delivery service, in partnership with North Dakota's EASE Drones, has started bringing food, medicine and other essential supplies to residents in Grand Forks.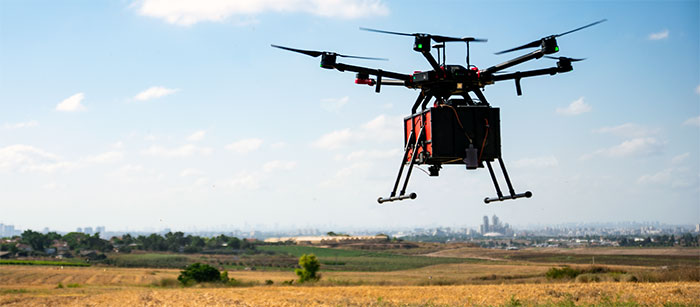 The reliance on drones in Israel—as in some other countries—manifested in other, less benign, ways in connection with the pandemic. Bat Yam, a coastal city just south of Tel Aviv, reportedly equipped drones with loudspeakers to surveil residents violating the lockdown and order them to go home.
And, in an even more controversial move, police used drones bearing cameras to monitor whether individuals sick with Covid-19 were respecting their stay-at-home orders.