Elaborate Web Tour of Jewish Vilna and Its Great Synagogue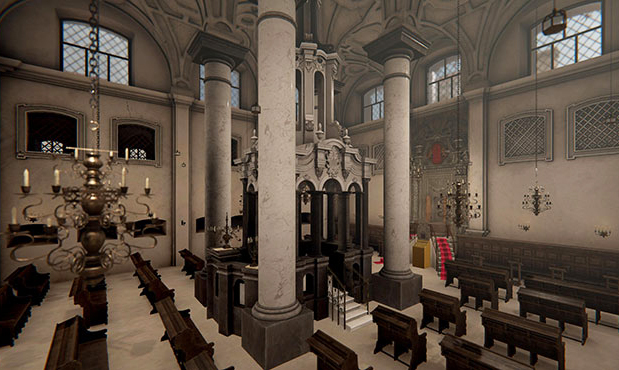 There are no trees around the white buildings of the majestic Great Synagogue of Vilna. No untidy weeds grow in the cobblestoned courtyard. Most disquietingly, there are no people—not in the sanctuary, with its empty benches and silent Ark, nor in the alleys and arches of the complex outside.
But then again, in real life, there is no Great Synagogue. The circa-1600s jewel of Lithuania's prewar community was demolished in the 1950s after incurring heavy damages during World War II. Now, a series of panoramic videos virtually depicts the edifice, revealing the lost grandeur of a Jewish European landmark—and allowing armchair travelers to tour a part of Jewish Vilna at its peak.
"We're applying the newest technological methods to preserve the layers of our Jewish heritage," said Inga Romanovskiene, director of the Go Vilnius tourism office. (Vilna is the German name for the city.) It's too late to preserve the synagogue itself, of course, but by analyzing recent archaeological studies, a team commissioned by the municipality was able to virtually reconstruct the complex. The 3-D recreation went online in April 2020 as part of the city's celebration of the 300th birthday of Vilnius's legendary Jewish sage, the Vilna Gaon.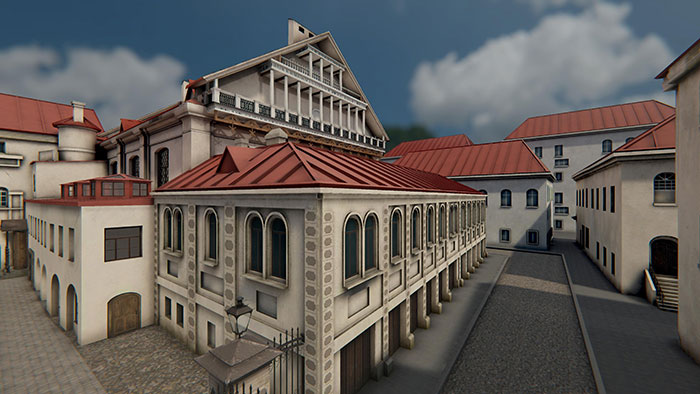 Over the next few years, Vilnius plans to create a Jewish and Holocaust Memorial on the synagogue site, along with a new Museum of Culture and Identity of Lithuanian Jews. Romanovskiene said that these initiatives represent Lithuania's effort to recover the Jewish legacy of a city that, before the Holocaust and Soviet-era suppression, was a center of the Ashkenazi world.
"Vilnius is deeply rooted intellectually, spiritually and politically in European Jewish history," said Romanovskiene. "Cherishing and respecting this memory also lets us share it with the world."