'Nothing Can Stop Us' Declare Members at National Meetings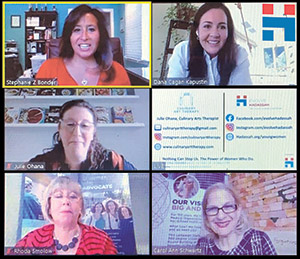 Proving that nothing can stop Hadassah, especially during a once-in-a-lifetime pandemic, more than 700 members and Associates joined an array of enriching Zoom sessions during Hadassah's virtual National Meetings, held from July 12 to 14. Among the many topics: advocating for medical research and health care; speaking up for Israel and strengthening its relationship with Diaspora Jews; empowering women to strive for leadership roles; and taking the time for self-care, whether through song, meditation or cooking.
In between updates from Hadassah's major divisions as well as about Hadassah International, Young Judaea and Youth Aliyah, several sessions highlighted moments of "pride, passion and purpose," to borrow National President Rhoda Smolow's rallying cry.
Hadassah proudly upheld the centrality of Zionism to its mission in many sessions, perhaps none more playful than the historical re-enactment in which Hadassah leaders—including Hadassah Magazine Chair Marlene Post, voicing Henrietta Szold—recounted the origin stories of Theodor Herzl, David Ben-Gurion and Szold.
On the Hadassah Medical Organization front, Director-General Zeev Rotstein and Rely Alon, deputy director of Nursing and Health Professionals, described the ways Hadassah Hospital has navigated Covid-19. In their report, they detailed how Hadassah became Israel's leading testing center—including testing all its workers every five days, thereby setting an international precedent that has been reported on by CNN—as well as the first hospital in the world to develop passive therapies. Explaining that one of the problems for patients in the coronavirus wards was loneliness, Alon shared another Hadassah first: volunteers who have survived the virus and return to the wards to spend time with and help care for Covid-19 patients.
And attendees heard from inspiring role models, such as Anne Neuberger, deputy national manager of cybersecurity at the National Security Agency, who, in an interview with Smolow, spoke about her family's experiences during the Holocaust and her parents' survival of the Entebbe hijacking. Their resilience and faith, she said, are her driving forces to "pay it forward," most tangibly through her Sister to Sister organization, which works on behalf of single Jewish mothers.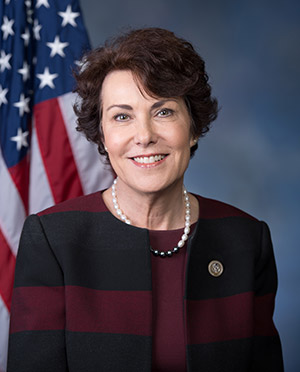 "Even during these times when we cannot be together in person," Janice Weinman, Hadassah's executive director/CEO, shared in one uplifting message to participants, Hadassah's core principles of healing the world, saving lives and giving hope "are more important than ever."
SEEN AND HEARD ON THE ZOOM SESSIONS
"For over a century, Hadassah, one of the largest Jewish organizations worldwide, has championed causes such as women's health and empowerment, combating anti-Semitism and supporting a safe and secure Israel. I'm proud to have partnered with Hadassah on important legislation such as the Never Again Education Act and a bill to enhance U.S.-Israel medical research cooperation."
—Senator Jacky Rosen (D-Nev.) in "Rising Through the Ranks: Ascending the Political Ladder as a Jewish Woman"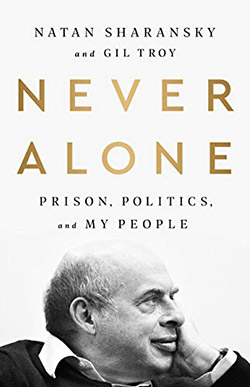 "When we had no identity, and no freedom in the Soviet Union, we could not fight for anything. Because there were no values in our life except physical survival. And it was only when I discovered, after 1967, that we have such a unique history, and…such a unique Jewish family, and I want to be a part of this…. When I discovered my identity, that is what gave me strength to fight for me, for other Jews and for the rights of everybody."
—Former Jewish Agency for Israel head Natan Sharanksy, in conversation with history professor Gil Troy in "Unity of the Communities: The United States and Israel." Sharansky and Troy have just published the collaborative Never Alone: Prison, Politics, and My People.
Zoom participants watched the video to the haunting song "El Na Refa Na La/Let Us Be Healed" by Yair Levi, who composed the melody as a prayer for his grandmother after she fell ill with the coronavirus. Hadassah Hospital invited Levi and co-singer Shai Sol to perform with patients and staff at Hadassah Hospital in Ein Kerem. Appearing in the video are doctors, nurses, technical staff and patients singing, "We must be strong, and we must be healed," in Hebrew, English, Russian, Amharic, Spanish, Arabic, Persian, Nepali and Nigeria's C'lela.