We. Are. Alive.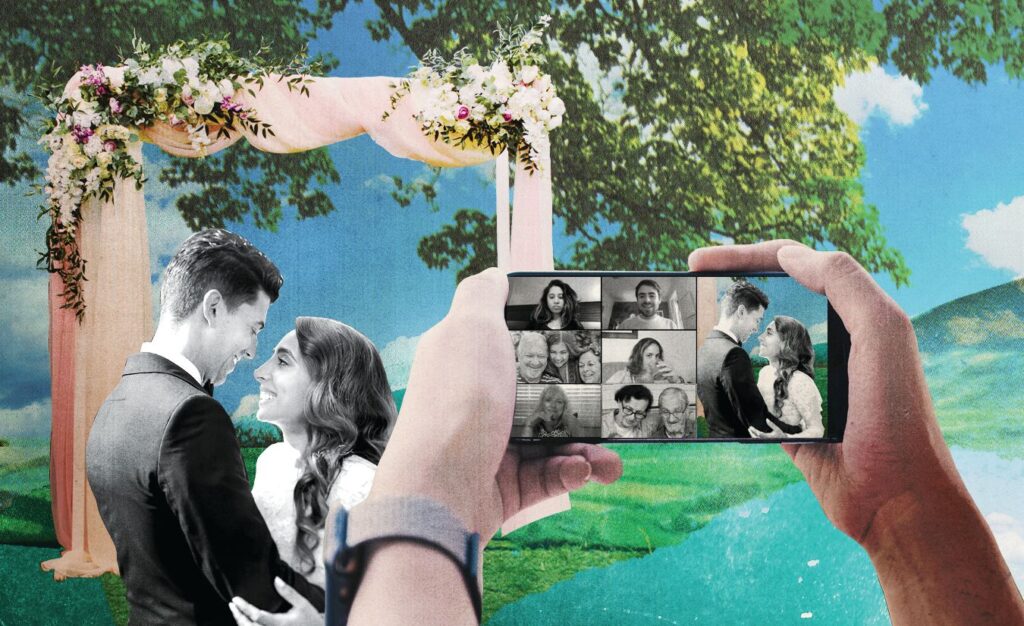 Thanksgiving is upon us, and Hanukkah soon after. Two more holidays that we will need to mark in ways different than last year: perhaps masked, perhaps in smaller groups, perhaps on Zoom. We all know that new experiences, even the most terrible ones—especially the most terrible ones—can change us if we let them. How do we approach this next series of celebrations?
Many people have noted that the forced quiet brought on by the coronavirus pandemic has brought sparks of discovery, joy and growth. There's a shifting of priorities, with time to start new hobbies and read long-awaited books. Some have set goals for when we "get up" from Covid-19, whatever that means—imagining how our lives will be different, how we won't be as (fill in the blank) as we were before.
For some of us, our biggest accomplishment has been watching a lot of television. We have been thwarted by the changes in how we live and the places we no longer go. We are like the former Israelite slaves in the desert, so fearful and unsettled by the new reality that we are willing to go back to Egypt, even if that life wasn't a great one to begin with, just to be able to escape the uncertainty of this moment.
Menachem Nachum Twersky of Chernobyl, a leading 18th-century Hasidic rabbi in Ukraine, offers a teaching to help us in our darkest and most difficult moments. Remind ourselves, he says, that God's life-giving presence is absolutely everywhere. It's at Thanksgiving, Hanukkah and every moment in between. Even in a pandemic. Twersky teaches that all you need to do is be able to say halo chai ani—am I not alive? Zehu ikar hahiluch v'hahanhagat hayisraeli, this is the essence of the Jewish way. No matter what happens to us, we take pleasure and gratitude in being alive in this world. Aliveness is right where you are, even in the fallen or the hidden place.
You are just as alive today as you were a year ago. Family gatherings and celebrations may not look the same, but sometimes being thoughtful about how to do it differently actually makes for more creative and inclusive moments. What were the stressors of past gatherings? How can we let go of them to create something new and joyful? We can find gratitude and solace in being able to gather loved ones from all over the world, whereas, pre-pandemic, we only had access to people in our neighborhood. It is not the same as before—but it also is not nothing.
In the 1960s, The Byrds made famous a passage from the biblical book of Ecclesiastes with their lyrics: "To everything, turn turn turn/ There is a season, turn turn turn/ And a time for every purpose under heaven/ A time to be born, a time to die…. A time to laugh, a time to weep…." But I'm more of a fan of the Israeli poet Yehuda Amichai's take on the text:
A man doesn't have time in his life
to have time for everything.
He doesn't have seasons enough to have a season for every purpose.
Ecclesiastes was wrong about that.
A man needs to love and to hate
at the same moment, to laugh
and cry with the same eyes,
with the same hands to throw stones and to gather them…
This is our life, the only one we'll get. We have to do everything at once, the sadness and the joy.
During these last months, many people have asked whether to go ahead with weddings, baby namings and bar mitzvahs on Zoom. At first, I was on the side of "push it off." I treated those first weeks and months as if they were nothing more than something to get through, rather than an integral part of life's adventure. Today I respond differently. Celebrate now. We. Are. Alive.
In August, as I arrived to officiate at Danny and Emily's wedding, I found Danny in his undershirt, in the middle of the Washington, D.C., heat, putting up his own chuppah only minutes before the ceremony was to begin. At first, I was so sad for this couple, who had originally planned to be married in October and had to reschedule the wedding three times until they settled on the earlier date. In the end, it was just them and me, with their parents, along with all the other guests, on Zoom.
And then, like an M.C. Escher drawing, the same scene flipped on its head. Halo chai ani! Here was a human being building his own chuppah—is there any more beautiful representation of the home that he and his now-wife had already started to build? Take that, Covid. Here I am. I am going to build—we are going to build—this chuppah and this world. We will get knocked down, but we'll get up again. Zehu ikar hahiluch v'hahanhagat hayisraeli. This is the ikar—the essence—of what it means to walk with the Jewish people. This is the essence of what it means not just to get through life, but to be alive each and every day.
---
Rabbi Shira Stutman is the senior rabbi at Sixth & I in Washington, D.C.