3D Printers Raise the Steaks in Alt-Meat Industry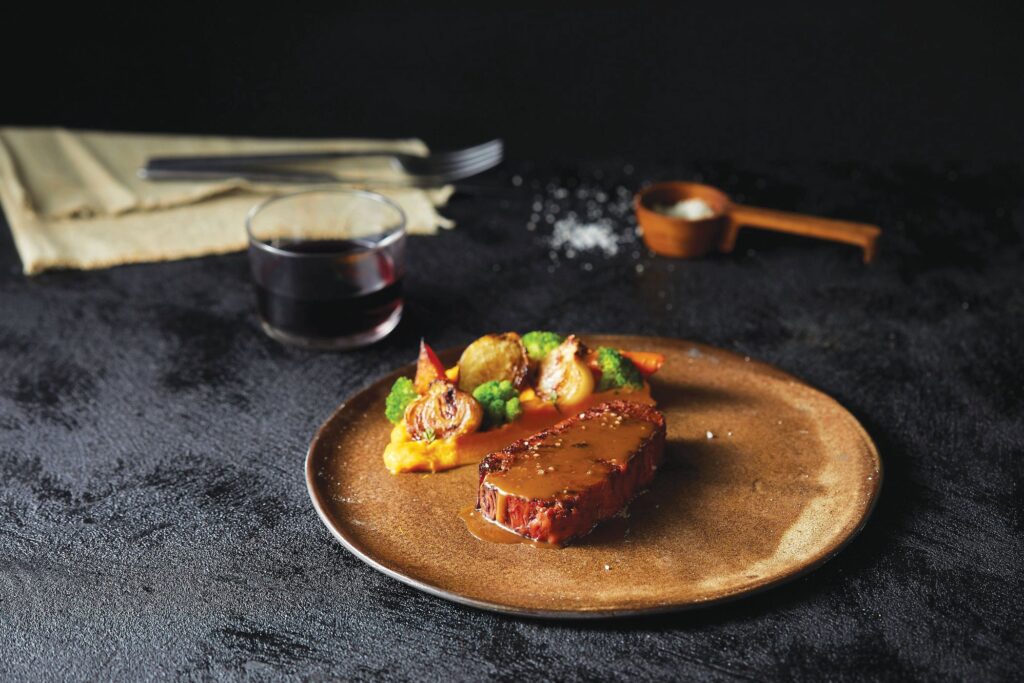 An Israeli company based in Rehovot has plans to start testing the world's first 3D printed "steak" at restaurants in Tel Aviv by the end of the year. The founders of Redefine Meat, Adam Lahav and Eshchar Ben Shitrit, claim theirs is the first plant-based steak alternative that actually tastes like the real thing, and it has no cholesterol and is 95 percent more environmentally friendly than traditional meat.
The alt-meat is made from a proprietary blend of soy and pea proteins, along with coconut fat and sunflower oil. After Israeli celebrity chef Assaf Granit tried a Redefine Meat steak, he said most people would not be able to tell the difference between the fake steak and a real one.
But the real innovation is the technology—not the ingredients—which uses special 3D machines manufactured by the company to print the steak layer by layer. (The units can also print plant-based minced meat.)
Redefine Meat will, at first, sell the 3D printers and blend of proteins to meat distributors, who will then be able to print steaks in a range of cuts, among them rib eye and New York strip.
"We believe that in the next 20 years," said CEO Ben Shitrit, there will be "a massive shift toward replacing animals in the food supply chain. It will happen in eggs, dairy and meat, but the biggest problem is no doubt meat. The environmental impact we can achieve with meat reduction, especially beef, can be more dramatic in small-scale compared to a massive shift in eggs and dairy."
After its planned launch in Tel Aviv, Redefine Meat is set to start testing at restaurants in Germany in early 2021.