Grandma's Fur Coat Becomes a Lovable, Huggable Keepsake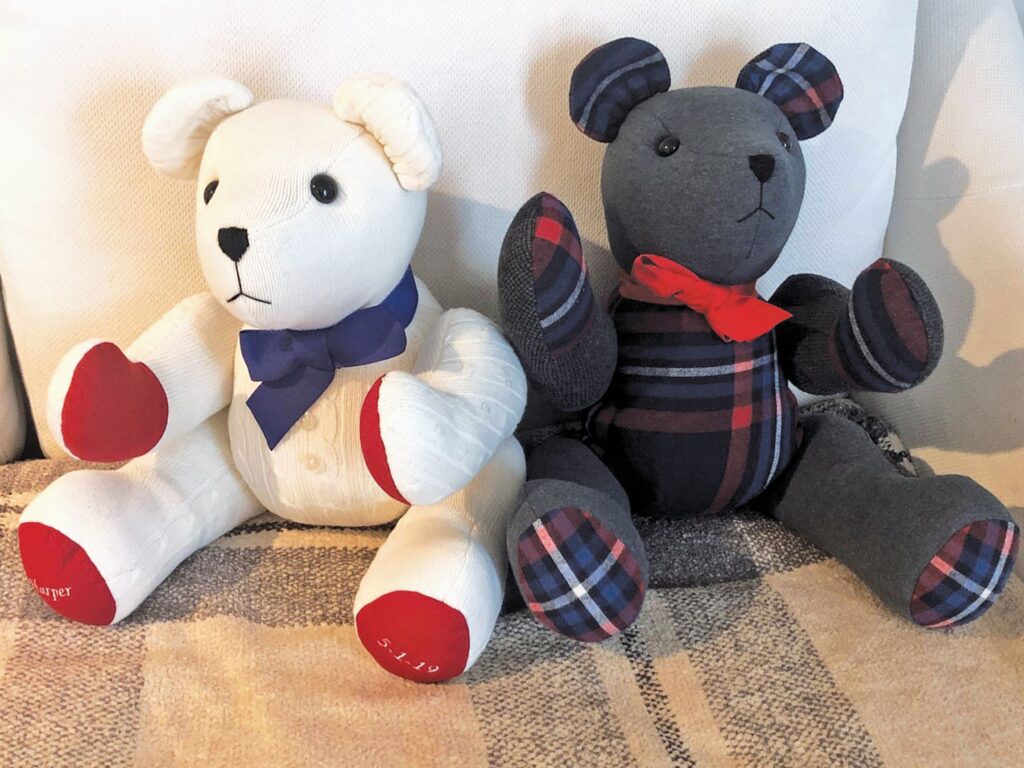 After Rita Glosser's mother passed away in 1986, Glosser didn't know what to do with the mink stole her mother had cherished. "It was a gift from my father to show that he loved her, and a symbol of success," recalled Glosser, 87, a Pittsburgh native and current resident of Longboat Key, Fla. "She looked beautiful in it."
Glosser hired a quilter to sew the coat into a luxurious teddy bear with a red bow; her mother's name, Bertha, embroidered in the lining of the coat, made its way onto a paw. She presented the bear to her daughter, Amy, who at the time was pregnant with her first child.
Creating that teddy bear spurred Glosser to found ReMinkie Memory Bears, which she has operated from her home since launching the business more than 20 years ago. With the help of four seamstresses, who also work from their homes, ReMinkie has fashioned thousands of bears as well as bunnies, puppies and kittens (prices start at $169). More recently, the company has expanded into crafting quilts, pillows and throws, and have moved beyond mink apparel, with customers sending Glosser coats, neckties, sweaters, uniforms, wedding dresses and more from all 50 states and as far as England and Germany.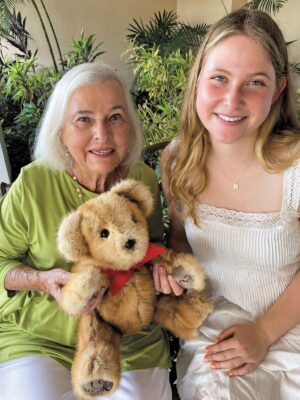 "I'm creating memories," she said. "That's what drives me to keep going."
A Hadassah life member and former president of the Johnstown, Pa., chapter, Glosser often acts as a grief counselor, interacting with clients who send items to her after they lose a loved one. Sales have increased during the pandemic, she added, as people quarantining at home have turned to cleaning out their closets.
Well before the pandemic, another Hadassah life member, Gail Gelb, 73, of Swampscott, Mass., asked Glosser to turn her fox coat into three bears for her granddaughters, Maya and Madalyn, now 11, and Samara, now 7.
"I have a lovely memory of the day my parents bought it for me in 1972. I had just gotten engaged," Gelb recalled. But due to her discomfort wearing fur, she never donned the coat more than once a year. "This is a way I can honor what my parents meant to do for me."
Richard Bloom, 66, an attorney, accountant and financial adviser from Franklin, Mich., asked Glosser to create a bear from his father's blue sweatpants and red sweater, and another one from his mother's favorite white sweater—with his dad's red polo shirt for the paws. Both bears were gifts for his niece's children, who were named after their great-grandparents.
Now, said Bloom, "the bears join the generations."