Hallmark Brings Us a New Hanukkah Movie. Yay?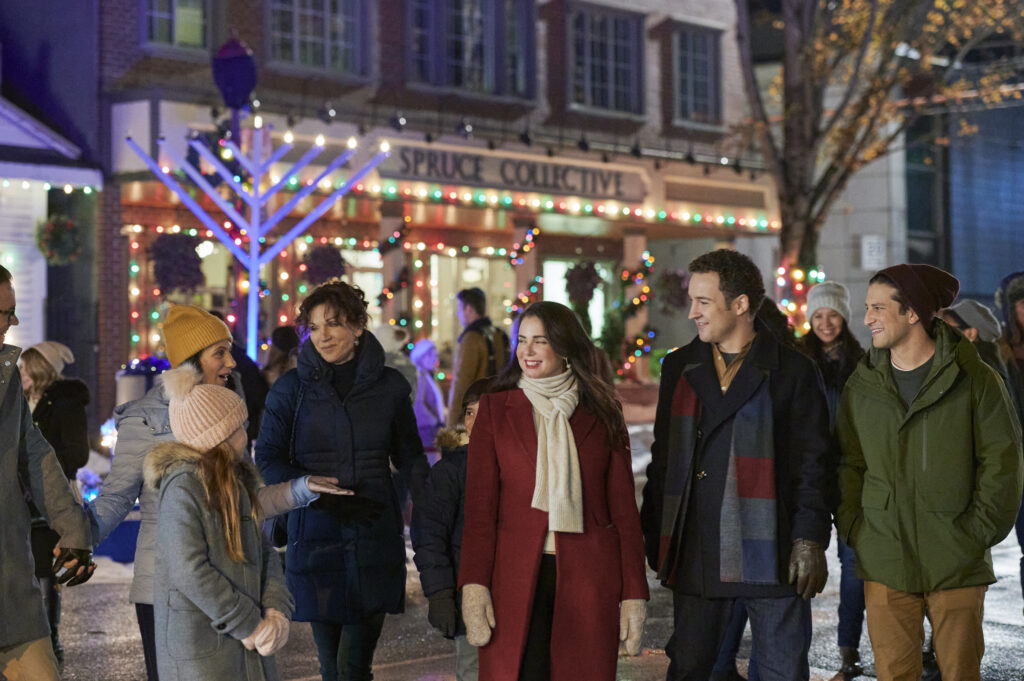 This year's Hallmark Hanukkah movie, Love, Lights, Hanukkah! (originally slated for December 20, but now premiering Saturday, December 12) follows the story of Christina (played by Jewish actor Mia Kirshner), a restauranteur whose adopted mother recently passed away. Christina–yes "Christina"–has no other living family, and as Christmas approaches, her loneliness compels her to submit a DNA test in the hopes of finding more relatives. To her great surprise, and just in time for Hanukkah, the test results show that Christina is half Jewish, and she quickly unites with the family she never knew existed. To Hallmark's credit, while Christmas is certainly an unavoidable part of the tableau (and isn't that the truth this time of year?), this is not a Christmas movie with a little Festival of Lights thrown in, which was a major critique of last year's Hallmark Hanukkah movies. The plot revolves around a Jewish family and a Jewish holiday celebration.
[Although, there was one particularly bad line delivered by Jewish love-interest David (played by the Jewish actor Ben Savage), introduced to Christina by her newly discovered Jewish family. He tells her that he would like to participate in picking out a Christmas tree in order to "know all about Christmas traditions." No, David, you don't need to do that. The point is that we Jews already know all about Christmas traditions, whether we wanted to or not.]
Watching Love, Lights, I was reminded of a complaint I had read about the recent Hulu holiday rom-com, Happiest Season (a film I otherwise highly recommend). The film revolved around a coming out story and the anxiety of whether the same-sex relationship at the center of the film would be accepted. LGBTQ critics said would like to see is a film in which they see themselves and their relationships as normalized – already accepted.
Representation – on screen, in books and in positions of power – is important. We all deserve to have ourselves and our cultures and traditions reflected in the media we consume. Love, Lights, however, is not a movie about Hanukkah for the Jews. Flat expositions about various Hanukkah rituals are sprinkled throughout, forcibly squeezed between cringe-worthy writing and mediocre acting. It would have been nice to watch a Hallmark movie in which Jewish characters celebrate the holiday without one of them having to explain, "It's the fourth night of Hanukkah, so we light four candles."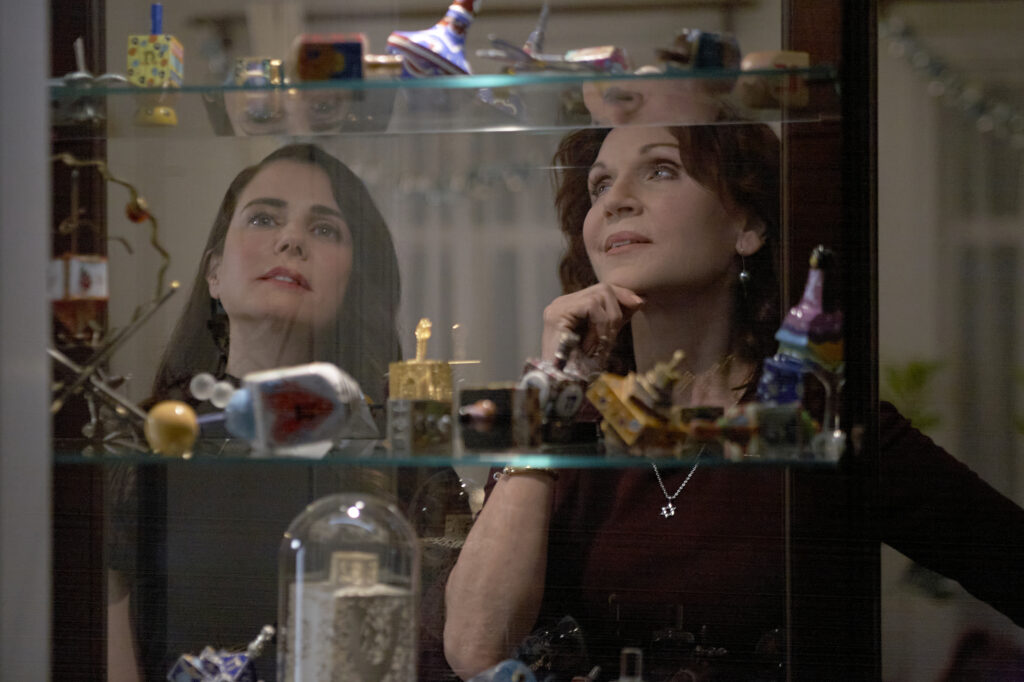 This is clearly a movie about Hanukkah for non-Jews. Ultimately, that is not a terrible thing. While I would prefer to see myself and other Jewish depictions better reflected in mainstream media, the world could stand to learn more about minority cultures. Does Love, Lights get everything right? No. It places way too much emphasis on the importance of Hanukkah to Jews, when in reality it is a minor holiday. Several times, it calls Hanukkah "the holiday season," when we know our holiday season was a few months back – or a few months away. And there is challah and kugel served alongside latkes at the Thursday night Hanukkah dinner. But by and large, the pronunciations were accurate, the candles were set up and lit the correct way and there was even a scene that featured a gorgeous rendition of Maoz Tzur.
Nevertheless, while most of the explanations of Hanukkah customs were technically right, for a holiday about light, they were lackluster. There was no mention of religious persecution, of the Maccabees or even why the heck the Jews needed that miraculous oil in the first place. Considering the typical Hallmark movie, this is unsurprising, but still a bit disappointing. Overall, it's a definite improvement from last year's attempts, but why should we settle for that? I'm hoping for even better next year.