Becoming a Role Model at Meir Shfeyah
Rachel Mengisto fills an aluminum tray with finely chopped Israeli salad, sweet and sour cucumbers and sautéed eggplant. She adds a dollop of hummus. In a second tray, she packs roast chicken, stewed carrots and steaming white rice rich with the aroma of garlic and thyme. As a 12th-grade student at the Meir Shfeyah Youth Village, Mengisto, 17, is carefully assembling a takeout Shabbat dinner for her friend Tamar, an octogenarian Holocaust survivor who is both lonely and frail.
Mengisto, who was born in Ethiopia, is one of the 80 students at Meir Shfeyah who take part in the Madatzim leadership training program.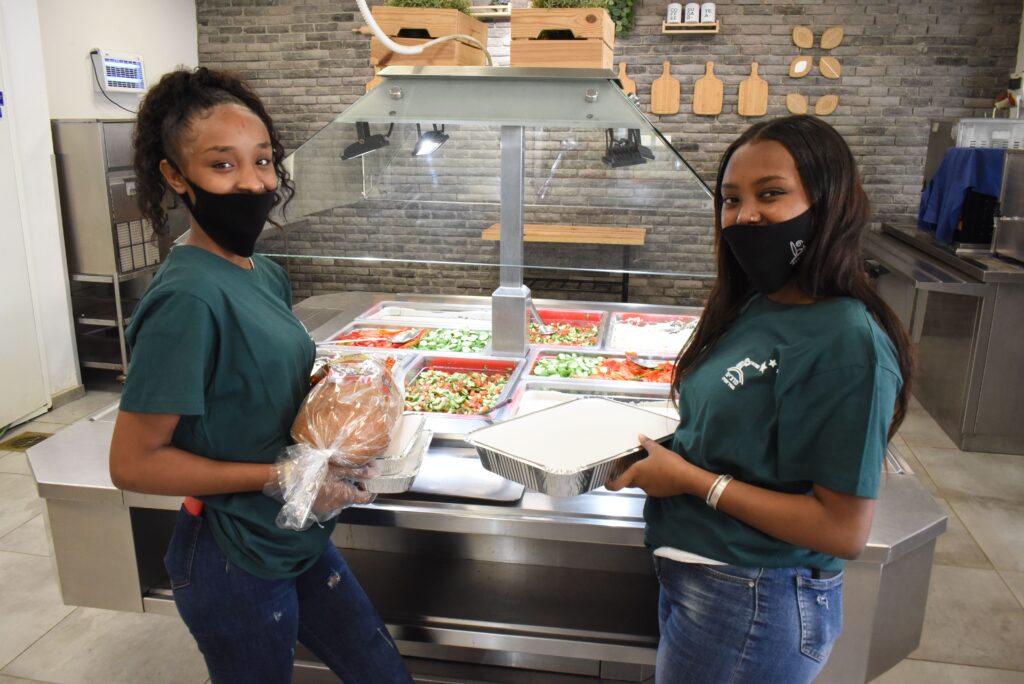 Located in the Carmel Mountains near Zichron Yaakov, Meir Shfeyah has, to varying degrees, been under the auspices of Hadassah since the 1920s. Today, there are 300 residential students—a mix of immigrants, mostly from Ethiopia and the former Soviet Union, plus at-risk Israeli-born teens—as well as another 300 non-residential students.
Seniors participating in the Madatzim program are encouraged to launch their own initiatives. For her project, Mengisto decided to coordinate outreach to Holocaust survivors. "When we learned about the Holocaust, I was horrified that men and women were persecuted and tormented only because they were Jews," Mengisto said.
The village has a list of approximately 25 survivors in neighboring towns. In previous years, these men and women had shared their stories with Meir Shfeyah students who also took part in the Hadassah-sponsored educational mission to Poland. Mengisto recognized that these survivors were uniquely vulnerable. She phoned each one to see if they would like home visits and meals; then she organized her team of volunteers, including her best friend and fellow Ethiopian Israeli, Esther Mekonen.
Now, every other Friday night, the volunteers pack and deliver food trays to eight Holocaust survivors in the nearby towns of Binyamina, Zichron Yaakov and Givat Olga. During their stops, the teens stay to chat, asking about the lives of the survivors and sharing their own trials and triumphs.
Mengisto and Mekonen say the program has made them more sensitive to the challenges faced by older people, both in their own community and generally. They've also learned to put their personal challenges, especially ones created by Covid-19 lockdowns, in perspective when they hear what these survivors have overcome.
Mengisto never saw herself as a leader when she was in elementary school. One of nine siblings growing up in a cramped apartment in Kiryat Gat, a city 40 minutes north of Beersheba by car, she wanted a more supportive learning environment where she could make more friends. In ninth grade, she transferred to Meir Shfeyah, where she immediately signed up for the Madatzim program.
"I wanted to learn how to take on more responsibility," said Mengisto. "I was drawn to the opportunity of helping others."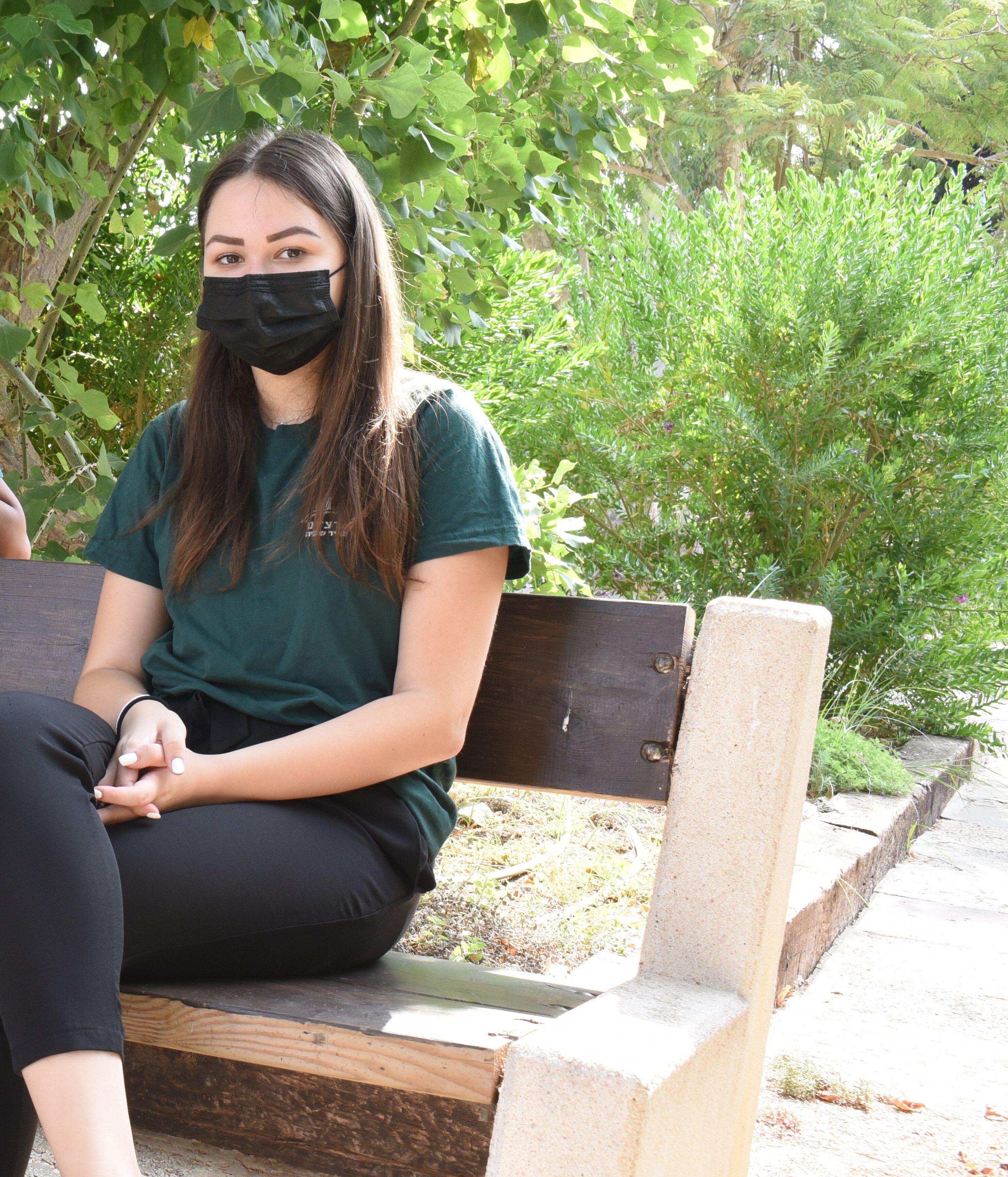 The volunteer program is the flagship of Meir Shfeyah, according to Sivan Hazan, 38, now in her fourth year as leader of the Madatzim program. Hazan herself grew up in a family with nine children and moved to a youth village near Afula.
Step by step, the students learn leadership. They begin with simple altruistic tasks, like passing out Hanukkah donuts baked at the village to soldiers traveling through the nearby Binyamina train station. Then, young leaders might organize parlor meetings where staff members share personal stories of courage and inspiration. For that type of event, Hazan pointed out, "you have to make the practical arrangements to find a speaker, a room, and to make sure kids show up."
Although Hazan is the adult in charge, the program is largely youth-led. Odessa-born Ira Koshliatskaya, 17, who came to Meir Shfeyah through the Jewish Agency's Na'ale International High School, was elected by her peers to oversee the many Madatzim projects. She is one of 114 Na'ale students, all of whom have remained at the village since last March because travel to their home countries has been heavily restricted during the pandemic.
"Even when we're on lockdown, the volunteers continue their youth programs online," said Koshliatskaya.
"I'm very busy, which helps me forget how much I miss my family, whom I haven't seen for over a year."
"We are building lifetime leadership skills," Hazan stressed of the teens' volunteerism. "Both in the Israel Defense Forces and afterward, these teens go from being passive members of society to active citizens who aren't afraid to make changes for the better, wherever they go."
---
Barbara Sofer is a veteran journalist and author as well as Israel director of public relations for Hadassah. She lives in Jerusalem.
---
Update: At the time that this story was reported, masks were not required to be worn at Meir Shfeyah Youth Village since it was considered a "closed society." Visitors to the village, including journalists, were required to properly wear masks and maintain distance from the students.