On the Shoulders of Women—and Sisters
When Leslie Gonzalez became president of Hadassah Boston in December, she took the reins from her older sister, Debbie Knight, who had served as the leader of the more than 3,000-member group for the last three years. Now, they both stress the importance of engaging younger members and bringing in new women.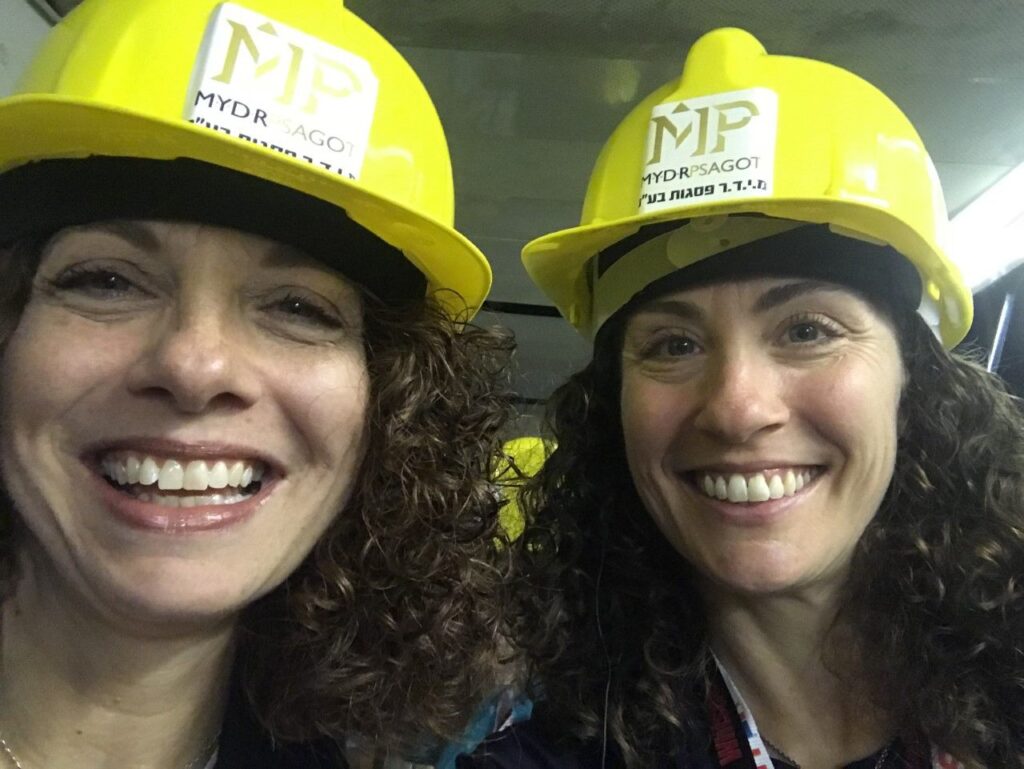 "From the very beginning, for me, Hadassah has been all about women," said Knight, 54, who works part time as a paralegal. "In the early 1990s, when I was a new mother, a friend brought me to a young women's group in Newton, and soon after my mother made me a life member. I always talk about standing on the shoulders of our mothers and grandmothers.
"For over 100 years, nowhere else but Hadassah could we say that women have created and built incredible hospitals and institutions in Israel. That sense of female empowerment combined with supporting Israel in a completely apolitical way is what keeps me drawn to Hadassah," said the mother of three.
In Gonzalez's case, it was her sister who urged her to join. As a single woman in her 20s also living in the Newton area, Gonzalez, 48, soon became a regular at the nights out arranged by the Ruach young women's group. As she married and had four children, her commitment to Hadassah grew with her family.
Hadassah Boston has had some success in reaching a younger generation, especially with the launch, in fall 2019, of the Neshama Group, made up of women from their late 30s through 50s.
"When Debbie took over as president, her main goal was to reach out and re-engage the slumbering members we hadn't seen in a while, and she's done an amazing job," said Gonzalez, a fitness instructor, pointing to the almost 150 members who are involved in Neshama. "Now, the challenge is to find women who will volunteer. And getting younger, new women. I don't see a lot of women with young children involved, and I'd like to."
To engage these women, Hadassah Boston—comprised of members in Boston, Somerville, Cambridge, Brookline and Newton—runs a calendar of events that, due to Covid restrictions, have largely pivoted to the digital world. For Heart Health Month in February, Hadassah Boston has previously held Zumbathons and dance jams. This year, they plan to provide a larger, albeit virtual array of dietitian panels and heart-healthy fitness options.
The sisters only recently learned that their Hadassah connections spread across five generations. Their mother, Betty Selsky, served as chapter president in their hometown of Bristol, Conn. Having relocated to Newton, Selsky now sits on the board of Hadassah Boston and is the greeting cards chair. Their paternal grandmother, Pearl Selsky, was active in the Lynn and Swampscott areas of Massachusetts. Meanwhile, Gonzalez has made her two daughters life members, and Knight has made her daughter a life member. After Selsky unearthed a faded newspaper obituary for her grandmother, Dora Gorfinkle, in which her previously unknown affiliation with Hadassah is noted, the sisters were thrilled to add a fifth branch to their life member pins. Together, Betty Selsky and her daughters visited Israel on Hadassah's Centennial Mission in 2012.