Pen Pals Discover Jewish Life Around the Globe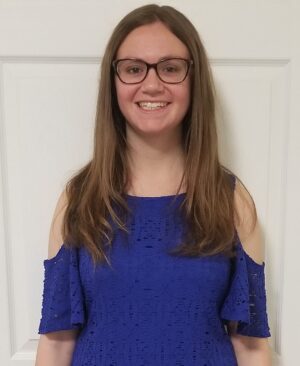 Madison Jackson knew she'd struck a chord when she surveyed participants in her Global Jewish Pen Pal program. "A surprising number said that they'd actually found it by Googling 'Jewish pen pal program,' " marveled Jackson, 23, who launched the venture from her Cleveland home last April, at the beginning of the coronavirus lockdown.
The 2019 SUNY Binghamton graduate was inspired by contrasting her positive overseas experiences—as an American Jewish Committee fellow in Warsaw and attending an international Jewish camp in Hungary—with the negative reactions she received from Americans friends. "They questioned why I'd go to places they associated with death and anti-Semitism," recalled Jackson. "Many Jews in North America don't understand what Jewish life is like in other countries."
Through word of mouth and social media, she has recruited more than 500 Jews, aged 7 to 83; roughly half are North Americans, with the rest from 50 countries across every continent except Antarctica. Jackson pairs correspondents of similar age who choose between email, video chat or old-fashioned mail to discuss their local Jewish lives and practices. Most communicate in English, although Jackson recently paired boys, an 8-year-old in the Golan Heights and a 7-year-old in Rome, who write letters in Hebrew.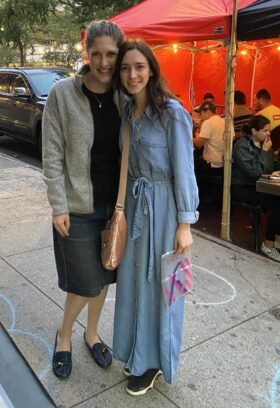 "Jewish outreach typically connects North Americans and Israelis, but not the rest of the Diaspora, and I wanted to fill that gap," noted Jackson. (Her pandemic timing also met a need: "People were looking for others to talk to.") Jackson suggests conversation topics on Facebook and Instagram, and hosts a show, "The Pen Pal Perspective," on the Jewish internet channel Radio Melitz. Now Jackson, who recently secured a Young Leadership grant from the Jewish Federation of Cleveland, is expanding the program to classroom exchanges. More than a dozen schools in the United States, Israel, Australia, Switzerland and the Czech Republic have signed up so far.
Most gratifying, Jackson said, is watching relationships blossom. After video chatting for six months, two 30-something women, Camila Baerwald of Santiago, Chile, and Dina Margelovich of New York, N.Y., met to celebrate Rosh Hashanah in Manhattan in September.