Lessons From Super-Agers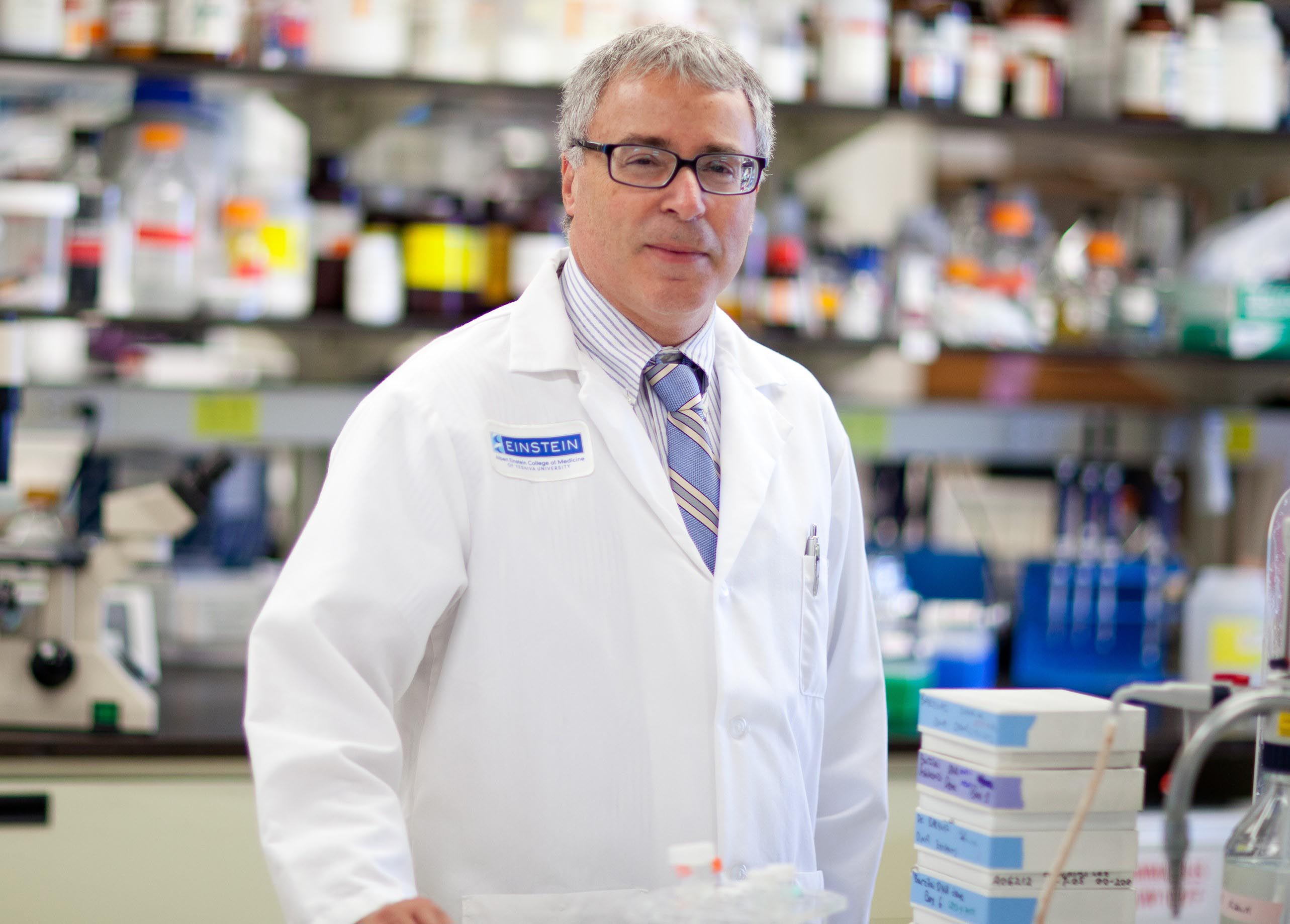 Helen Kahn Reichert, age 100, was smoking a cigarette as she opened the door of her New York City apartment for Dr. Nir Barzilai. It was 2001, and the doctor had come to interview her for the study of Ashkenazi centenarians he has overseen since 1998 at the Albert Einstein College of Medicine in the Bronx, where he is a professor of endocrinology and genetics and founding director of its Institute for Aging Research.
"I asked her, 'Helen, nobody ever told you to stop smoking?' And she laughed and said, 'The doctors who told me to stop smoking are all dead now,' " Dr. Barzilai recalled. Kahn Reichert was still smoking when she died at 110 in 2011, outliving her other three siblings, who reached 102, 107 and 109.
Dr. Barzilai wasn't surprised. Longevity runs in families, something he discovered while researching aging in Ashkenazi Jews, a population that for centuries had practiced inmarriage and for which he has identified specific genes linked to "super-aging" as part of his Longevity Genes Project at Einstein. Typical of the subjects was my grandfather, William Wenkert. When he enrolled in Dr. Barzilai's study in 2005 at age 99, a year before his death, he was still driving, golfing and dancing at family weddings with his spry older brother.
"Most of our centenarians are overweight. Most didn't take walks. Most didn't eat what they should eat," observed the Israeli-born and Hadassah-trained doctor, who currently has 750 centenarians and 2,000 of their offspring, all Ashkenazi Jews, enrolled in the study. "They got to 100 in spite of all that—examples of how genetics can trump environment."
At 65, Dr. Barzilai has made a career of studying families like mine and Kahn Reichert's and translating his observations into ongoing research and anti-aging strategies. He details all of this in his recent book, Age Later: Health Span, Life Span, and the New Science of Longevity. The good news for those who may not possess super-aging genes? Dr. Barzilai is convinced that even those without genetic advantages can use both pharmaceutical and lifestyle changes to improve their so-called health span, the period before the onset of common age-associated diseases such as cancer, dementia, heart disease and osteoporosis.
"Aging is the major risk for every disease," Dr. Barzilai explained in a Zoom interview from his home in Westchester County, N.Y. About 60 percent of Dr. Barzilai's centenarians have a mutation that allows for better cellular repair, the process by which a cell identifies and corrects damage, and, as a result, slows aging.
It takes them on average 30 years later, around age 90, to develop the age-related diseases that afflict a control group by age 60. (Even his centenarians who have contracted Covid-19, Dr. Barzilai observed, have largely bounced back.)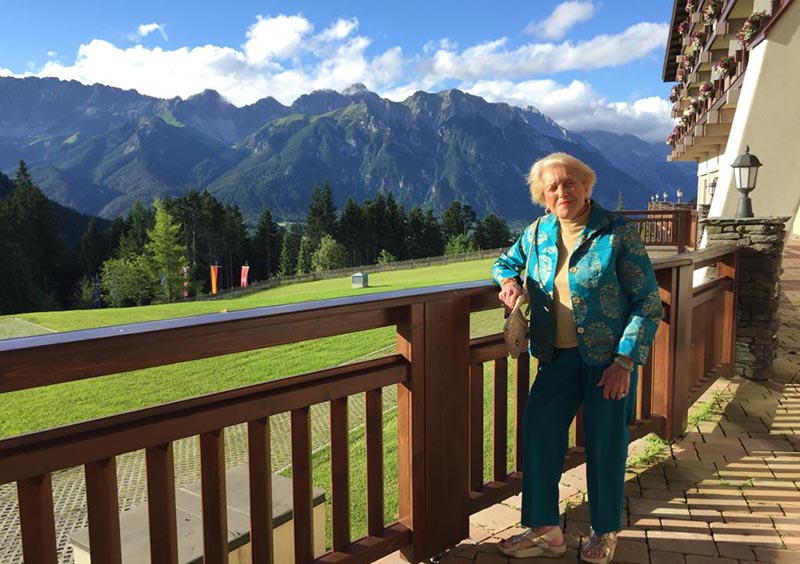 Age Later provides some insights into the aging factors that matter—not only DNA, but also cholesterol (centenarians often have high levels of "good" cholesterol); hormones (Dr. Barzilai has found low growth hormone levels in his super-agers); and lifestyle choices like calorie restriction. Dr. Barzilai leavens the science with anecdotes about the remarkable seniors he has known: centenarians like Lilly Port, who until her death last winter at 107 scaled the staircase in her Scarsdale, N.Y., house 65 times daily and who climbed Machu Picchu at 100. "That was her—on the go all the time," said Dr. Barzilai.
In Age Later, he describes how Port is among those super-agers who exemplify traits associated with successful aging: meaningful work (Port, an Austrian immigrant with a doctorate in economics, wrote books on disability rights); social connection (a three-time widow, Port was happily married to much older men who all reached 100 as well); and regular physical activity (did I mention the stairs?).
"Nir is an incredible storyteller," affirmed Dr. Pinchas Cohen, a prominent geriatrician who has known Dr. Barzilai since they were roommates at the Technion American Medical School in Haifa in the early 1980s. "He's able to make science into something really enjoyable."
With the human life span capped at around 120 years, Dr. Barzilai envisions a future where pharmaceuticals that specifically target aging—mimicking the natural defenses of genetic super-agers—will eventually replace our piecemeal approach to treating the diseases that become more prevalent as we age. He also believes that drugs could restore the lost health span of sicker populations.
"People who survive cancer treatments age rapidly," he explained. "Even children—after radiation, they can get heart disease at age 30. People with HIV get heart disease 10 years younger. People who are poor die 15 years sooner than people who are middle class."
Dr. Cohen, a fellow Haifa native who heads the University of Southern California's Leonard Davis School of Gerontology, is a co-founder along with Dr. Barzilai of the Silicon Valley biotechnology firm CohBar. The company applies longevity research to the development of age-delaying pharmaceuticals based on mitochondrial peptides, a newly explored class of hormones whose functions are altered in centenarians.
"It's as old as humanity, the quest for immortality," reflected Dr. Cohen. Aging as we know it, however, is a modern phenomenon, since medical advances largely doubled human life expectancy during the 20th century. Yet, until roughly a generation ago, when geriatrics evolved as a field, the anti-aging quest was largely the province of snake-oil salesmen.
Dr. Barzilai's own interest in aging dates to childhood when he walked with his grandfather each Saturday and would listen to his elder's life stories. "He would tell me how he came in 1918 from Russia, planted trees on the road to Jerusalem, dried swamps in Hadera," the doctor recalled. "And I'm looking at him and thinking, 'Are you kidding me? You can't move!' "
Dr. Barzilai's grandfather walked with difficulty and died at age 68. "Most kids, looking at their grandparents, don't see themselves ever getting there," the doctor mused. Even so, he followed in his family's footsteps: He studied medicine at the Technion, where his father, the endocrinologist Dr. David Barzilai, was chief of medicine and founding dean of the Ruth and Bruce Rappaport Faculty of Medicine from 1979 to 1983.
After serving as chief medic in the Israel Defense Forces in the late 1970s, the younger Dr. Barzilai found his interest crystallizing as a resident in the Department of Internal Medicine at the Hadassah Medical Organization in Jerusalem. Doing rounds with an attending physician, Dr. Jochanan Benbassat, "we would go to a patient's room, and I'd introduce the patient, 'It's a 65-year-old man,' " Dr. Barzilai recalled. "And Dr. Benbassat would say, 'Does he look older or younger than his age?' "
"I didn't understand for a while why he was asking," Dr. Barzilai continued. "But then I realized: Age doesn't matter. You don't know if they have cholesterol or hypertension, but if they look younger than their age, they'll recover. It really underlined for me—why aren't we figuring out who's aging faster, who's aging slower, and why?"
Dr. Barzilai doesn't claim to have all the answers, but his observations have led him to personally follow several of the longevity-promoting practices he explores in Age Later. These include intermittent fasting—restricting the time period when one consumes food, which studies have shown may help regulate blood sugar levels and boost metabolism—and taking the drug metformin, primarily prescribed for diabetes, which Dr. Barzilai says has metabolic and anti-inflammatory properties. Metformin, also used off-label to treat women struggling with infertility, is controversial among geriatricians. A 2016 study by researchers at Oklahoma Medical Research Foundation, Colorado State University and the University of Illinois found that healthy seniors taking metformin gained less muscle mass—a factor that contributes to successful aging—on an exercise regimen than did their peers in a control group.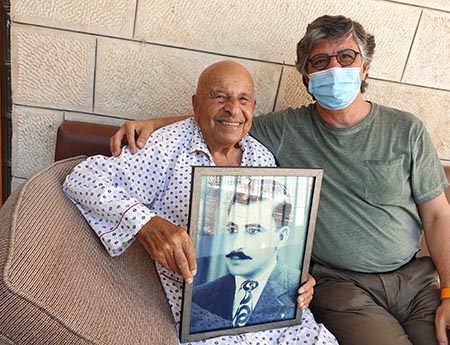 Dr. Barzilai is aware of the doubters, but said his own research shows that metformin exercisers gain strength and muscle quality despite less visible bulk. At Einstein, Dr. Barzilai is currently leading an international study to try to prove metformin's efficacy against age-related diseases.
Such optimism was inconceivable even a generation ago. Dr. Yoram Maaravi, another longevity expert who met Dr. Barzilai when they were both residents at HMO, recalled that when he himself shifted from endocrinology to geriatrics in the late 1990s, "people looked at me like I was a crazy man." Dr. Maaravi now heads Hadassah Hospital Mount Scopus's Department of Geriatrics and Rehabilitation and, since 1990, has overseen the Jerusalem Longitudinal Study of Aging at Hadassah, which has followed a group of 70-year-olds as they age.
Thanks in large part to Dr. Maaravi and Hadassah, the geriatrics field is now so established in Israel that his patients have been featured on the Israeli reality show 80 Plus Four, where seniors in assisted living are paired with preschoolers for activities. Indeed, Dr. Maaravi's mantra is: "Social connection is fundamental to living and to health at every age, even 80 or 90."
Medical research has traditionally been conducted on the young, which makes Drs. Barzilai and Maaravi's longevity studies collectively groundbreaking.
"We're still at the beginning of this revolution," Dr. Maaravi said. Modern aging, he observed, "is universal, takes most of our lives, and is one of the most complicated processes that exists. Fighting it will take lots of cooperation."
Extending Your Health Span
While nothing beats good genes, Drs. Nir Barzilai and Yoram Maaravi offer sensible lifestyle modifications to promote healthy aging:
Maintain social connections
Stay engaged in meaningful work, whether employment or volunteerism
Keep moving and exercising, either by yourself or with Hadassah health and wellness programs such as the online activity tracker Every Move Counts
Choose foods that increase high-density lipoprotein ("good" cholesterol)
Try calorie restriction and/or intermittent fasting
---
Hilary Danailova writes about travel, culture, politics