Female Courage During the Holocaust
It has been nearly 40 years since philosopher Joan Ringelheim and historian Esther Katz brought together Holocaust studies and women's studies in the conference "Women Surviving: The Holocaust," highlighting the lack of scholarship on gender issues during the cataclysm. Integrating women's stories into Holocaust history is an ongoing task, and Judy Batalion's extraordinary new book, The Light of Days: The Untold Story of Women Resistance Fighters in Hitler's Ghettos (William Morrow), is an important part of the continuum of research begun at that historic 1983 conference in New York City. Using diaries, memoirs, interviews and archival research, Batalion brings together the experiences of the girls and young women who played major and minor resistance roles throughout the ghettos of Poland and Lithuania.
As the author explains in her foreword, she first came across some of these women in a yellowed Yiddish anthology, Freuen in di Ghettos (Women in the Ghettos), in the British Library in London. "These 'ghetto girls,' " Batalion writes, "paid off Gestapo guards, hid revolvers in loaves of bread, and helped build systems of under-ground bunkers. They flirted with Nazis, bought them off with wine, whiskey, and pastry, and, with stealth, shot and killed them. They carried out espionage missions for Moscow, distributed fake IDs and underground flyers, and were bearers of the truth about what was happening to the Jews."
The anthology, like many similar Holocaust memoirs, fell into obscurity. This, perhaps, was because most were written immediately after the war, when people either wanted to move on or were not yet ready to hear these harrowing accounts by Jewish women. The women's memoirs, often written in the survivors' native language—Polish or Yiddish—remained untranslated and therefore unavailable to readers in the United States (although Freuen had a short-lived English edition). This has changed, and organizations such as The Azrieli Foundation in Canada, through its Holocaust Survivor Memoirs Project, collect and publish in English firsthand accounts from survivors. The foundation has published more than 100 memoirs since 2005, many of them from women.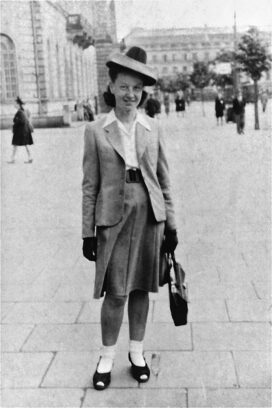 In The Light of Days—the title taken from a song written by a woman in the Warsaw Ghetto in honor of the ghetto uprising—Batalion mainly focuses on five Jewish women in Poland whose stories she first came across in that Yiddish anthology: Renia Kukielka, Bela Hazan and Chajka Klinger were based in the ghetto of Bedzin, and Zivia Lubetkin and Vladka Meed lived in the Warsaw Ghetto. After their families were forced into the cramped, guarded neighborhoods, these young women became couriers, or kashariyot (connectors) in Hebrew, passing as non-Jews to travel between their ghettos and the surrounding cities, smuggling arms, food and information. Batalion weaves in the names and stories of many other women who were active in Europe, from heroes perhaps familiar to those with general knowledge of the Holocaust—Faye Schulman, Chaika Grossman, Niuta Teitelbaum, Vitka Kempner, Zivia Lubetkin and Tosia Altman—to women whose names are largely unknown. She lists and honors all of them on the inside cover and first page of the hardcover edition of the book, beginning and ending with the Hebrew word zachor, remember.
Batalion, a New York City-based writer, is the granddaughter of Polish survivors and grew up in Montreal speaking English, Yiddish, French and Hebrew. She begins her book in 1939 with the Nazi invasion of Poland, before overlaying the couriers' and other women's stories on the general history of the Jews of Poland and Lithuania during the Holocaust, especially the fates of the communities of Warsaw, Bedzin, Vilna and Sosnowiec. Before the invasion, many couriers were involved in popular Jewish youth movements, such as Dror (Freedom) and Hashomer Hatzair (The Young Guard). These groups espoused sometimes militant Zionist, socialist and pioneer values. In the ghettos, the youth groups provided the organizational framework that helped the couriers carry out their activities and resist the Nazis. And what an astonishing array of activities they were. Kukielka traveled across Poland smuggling weapons and messages; Hazan, who looked Aryan with her blond hair and fair complexion, disguised herself as a Polish nurse and provided food and medicine to forced laborers; Klinger was a leader in Hashomer Hatzair and helped organize their clandestine activities. Others kept secret libraries, bombed German railroad tracks and helped Jewish children escape across borders.
Many of the couriers hoped to eventually join a partisan group, "preferring to die in the forest than in the camps." Most of these groups were not headed by Jews, and, since women were not considered suited for combat, only a small number were accepted. Batalion acknowledges the sexual violence against Jewish women by the partisans, though without any first-person or witness details.
"Women faced loneliness and lack of protection," she writes. "Generally referred to by partisans as 'whores,' they were often turned away unless they had a particular medical or cooking skill, or were attractive. Most Jewish women were dependent on men, trading sex for clothing, shoes, shelter. Some felt compelled to have 'gratitude sex' with the guide who brought them. Camps were sometimes raided at night, and women needed to sleep near a defender. As one (female) partisan complained, 'In order to obtain some relative peace during the day, I had to agree to a lack of peace during the night.' "
Batalion notes that abortions were common. Captain Fanny Solomian Lutz, a Jewish physical therapist who became chief doctor for one brigade, performed abortions for partisans near Pinsk.
There are a few small missteps in the lengthy work: One chapter, misleadingly subtitled "Renia and Anna, September 1943," begins with Renia Kukielka being arrested and jailed as a non-Jewish political prisoner. Batalion then shifts to Auschwitz in 1944 and discusses some young Jewish resistance fighters there, including Anna Heilman, who took part in the Sonderkommando revolt in Auschwitz in October 1944. (The book uses her married name, Heilman, rather than her name at the time, Wajcblum.) Anna, only 13 when arriving in Auschwitz along with her sister, Esther, was in Hashomer Hatzair in Warsaw, though Batalion barely discusses her activities in the ghetto. Esther (mistakenly identified by Anna's married name in the index) was hanged in Auschwitz the first week of January 1945 for her role in the revolt, along with Roza Robota, Ala Gertner and Regina Safirsztajn. Batalion also discusses Mala Zimetbaum, murdered in fall 1944 for trying to escape Auschwitz. These women were certainly heroes, but their considerable achievements do not fit with the rest of the book's focus on the couriers.
Despite some digressions, The Light of Days, which has been optioned by Steven Spielberg, is an important and illuminating account of the "breadth and scope of female courage" during the war, and of how those who survived were affected afterward. A forthcoming young readers' edition, also written by Batalion, can serve as inspiration for younger generations.
---
Rochelle G. Saidel, Ph.D., is founder and executive director of Remember the Women Institute, author of The Jewish Women of Ravensbrück Concentration Camp and co-editor of Sexual Violence Against Jewish Women During the Holocaust.