Gabby Giffords Headlines Hadassah Gun Control Program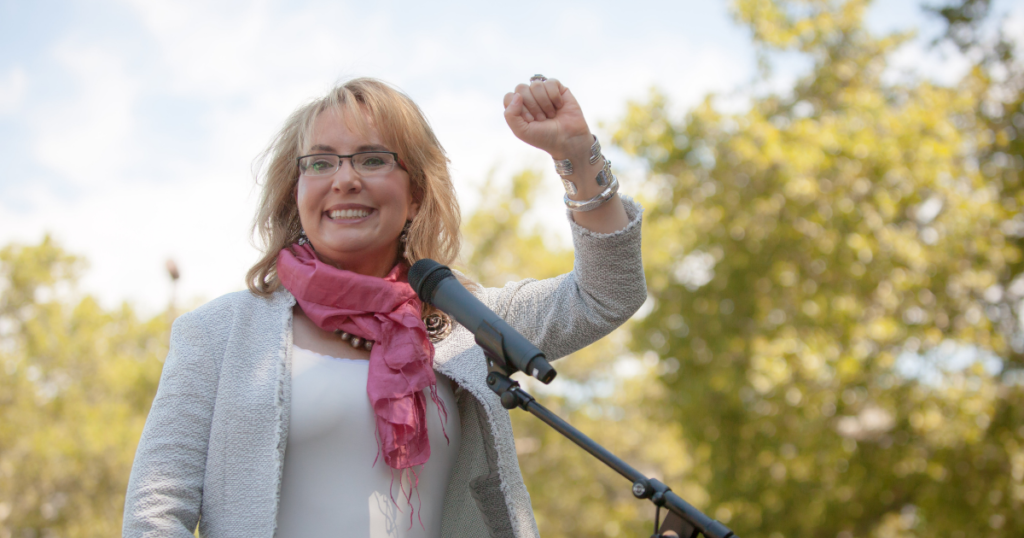 Prominent gun control advocate Gabby Giffords will headline a Hadassah virtual program open to all on Thursday, May 6 at 12:30 ET. The eighth Annual Power Lunch of Hadassah Chicago-North Shore will be moderated by Hadassah Magazine Executive Editor Lisa Hostein.
Gabby Giffords, nationally recognized for her efforts on gun control, served as a member of the United States House of Representatives for five years, representing Arizona's 8th Congressional District from January 2007 to January 2012. She was a victim of gun violence at a constituent event on January 8, 2011, enduring life-threatening injuries from a gunshot to the head. Along with her husband, Senator Mark Kelly (AZ), Giffords founded the Giffords Law Center to Prevent Gun Violence to lead the national gun safety movement and help pass significant legislation.
Joining Giffords at the live Zoom event will be Robyn Thomas, executive director of the Giffords Law Center. Thomas works with the organization to draft and defend safer gun laws, educate legislators about evidence-based gun law policy and serve as an expert witness on gun laws.
Giffords is a life member of Hadassah and resides in her hometown of Tucson, Ariz. Like Giffords, Hadassah has long been a supporter of strong legislative gun control initiatives.
"I am delighted to have the opportunity to interview Gabby Giffords, who has been so instrumental in addressing gun violence and in urging the country forward in enacting sensible gun laws," said Hostein. "Her story of courage and perseverance has been an inspiration to so many."