Librarian by Day, Nazi Infiltrator by Night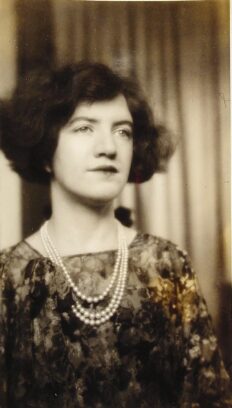 Before walking into the Black Forest Inn in Bushwick, Brooklyn, Florence Mendheim affixed her Friends of New Germany swastika pin to her crisp white blouse. No one gave her a second glance.
It was 1933 and the American Nazi movement had been gaining ground. When Mendheim, then 34, heard that the American Jewish Committee wanted volunteers to infiltrate the movement, the observant daughter of German-American Jews didn't hesitate. For the next six years, the librarian catalogued books by day at the Washington Heights branch of the New York Public Library and tracked Nazis by night.
"She had no formal training, but she was adventurous," said Michael Simonson, head of public outreach and archivist at the Leo Baeck Institute, which houses Mendheim's papers. "She felt strongly about being Jewish and viewed American Nazis as a personal threat."
Mendheim used three pseudonyms while spying. She signed the random initials KQX to her American Jewish Committee reports; used Anna Hitler when researching the Führer at various academic institutes; and went by Gertrude Mueller in the company of American Nazis. Her reports revealed the names of members of the German American Bund, the successor group to Friends of New Germany; meeting locations; and how members uttered "kill the Jews" in greeting.
Living in the Bronx with her family, Mendheim took extraordinary risks, even working as a secretary for the Nazi group.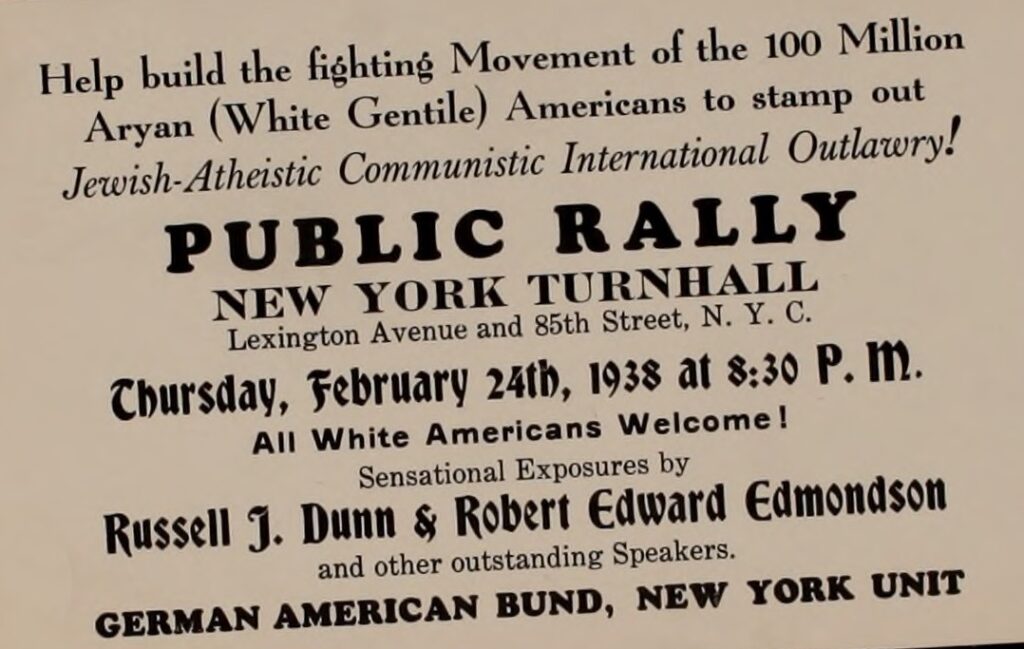 "She was always concerned about being discovered—a valid concern as she had family in Germany and the American Bund was very connected to Germany," Simonson said.
Mendheim died in 1984, and the story of the woman who once referred to herself as "Ye Olde Heroine" faded into history. That's partly because she was female, but also because Americans preferred to ignore how widespread native antisemitism was, said Daniel Greene, president of Chicago's Newberry Library, who collaborated with Simonson at a recent Museum of Jewish Heritage virtual event that explored Mendheim's life. Almost 40 years after her death, it's time to highlight her story, Greene said.
"We are now seeing the pervasive use of Nazi symbols and shirts that say things like 6MWE and Camp Auschwitz," Greene said. "It is vital to remember the work of people like Mendheim."