Renovating Holocaust Survivors' Homes in Israel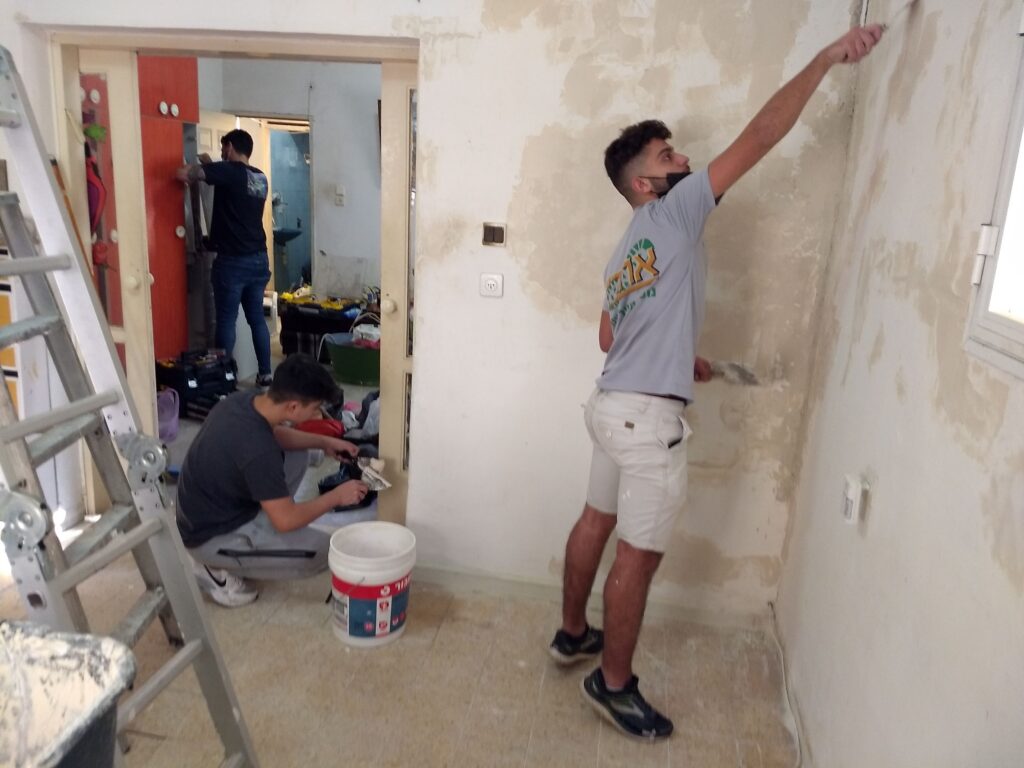 Behbeh is a Holocaust survivor and widower with two adult children with special needs. A sharp dresser who often wears a tilted fedora, the 85-year-old, who did not share his last name, likes to dance, especially with his girlfriend, Ilana. But until recently, there was never any room to dance in his extremely cluttered apartment in Bat Yam, on Israel's Mediterranean coast. In fact, the space was barely habitable, with mold on several surfaces, plaster peeling off the walls and cracked linoleum floors.
Enter Poalim Mi Halev, an organization born out of the unique circumstances of the Covid-19 pandemic. Volunteers from the group completely renovated Behbeh's home, giving him a new kitchen, installing an air conditioner, laying new floors, eradicating the mold and organizing the clutter.
Founder Chen Ashkenazi, a life coach, created the organization—whose name means "laborers of the heart"—after she was placed on unpaid leave because of the coronavirus lockdowns. Her partner in the project is contractor Nir Polvy.
"We knew there are so many survivors and old people who need help," said Ashkenazi. "We had time on our hands and there were so many people who wanted to help."
According to the National Insurance Institute, there are approximately 214,000 Holocaust survivors in Israel, and about 45,000 live in poverty. In just under one year, Poalim Mi Halev has renovated eight homes. Most work is performed by a roster of 300 volunteers, including construction professionals, and most of the materials are donated by commercial enterprises. Ace Hardware, for example, provided all building materials and furniture for one renovation.
Construction professionals also donate their time through veteran organizations such as Tenufa Bakehila, which has fixed more than 5,500 survivors' homes since its inception 28 years ago. Gabi Nachmani, who founded Tenufa Bakehila ("lifting community"), says that while the pandemic has sparked more need for home repairs, it has also brought more donations and more workers with free time.
"I feel like I am seeing the most beautiful people of Israel," Nachmani said, noting that professional roofers especially have provided both their labor and materials. "We have saved over $260,000 because so many materials have been donated."
Back in Bat Yam, Behbeh walked into his newly renovated home after nine days away. His face lit up.
"Finally," he said, "I have a place to come home to."