Museum of the Jewish People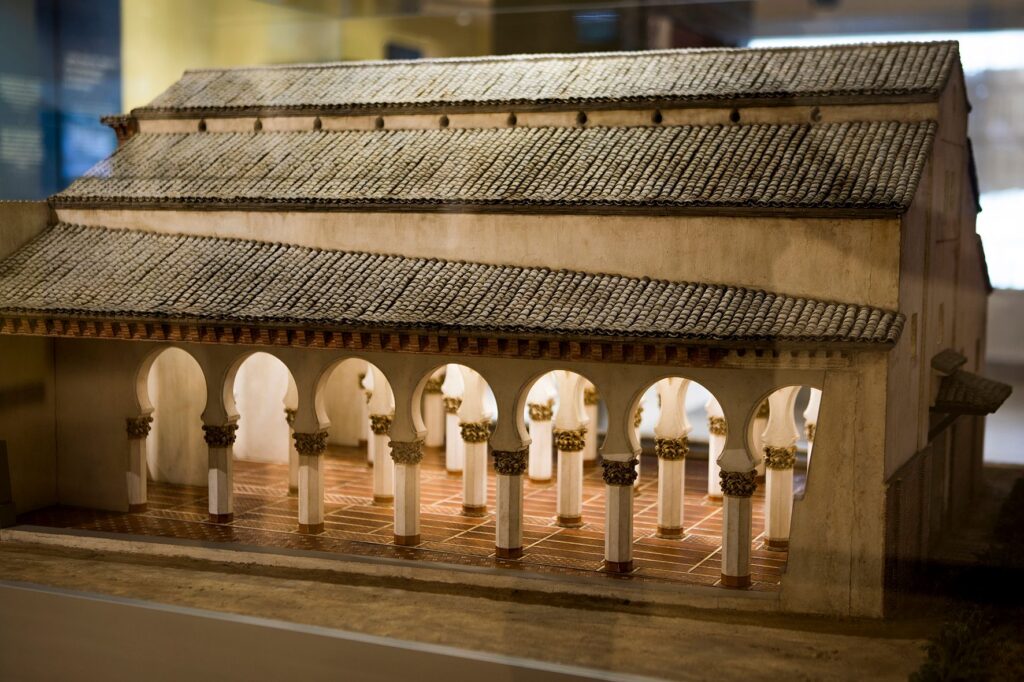 The morning in March that ANU, Museum of the Jewish People, debuted to the public after a months-long coronavirus lockdown and massive renovation, a faint rainbow appeared over its building, a sign of good fortune and hope.
The driving force behind the 10-year, $100-million transformation from what was previously known as Beit Hatfutsot into what is said to be the largest Jewish museum in the world is Irina Nevzlin. The Moscow-born Israeli philanthropist serves as chair of the museum's board and headed the fundraising initiative.
Nevzlin, 42, spoke with Hadassah Magazine about the changes in the institution as she prepared to leave her home in Herzliya Pituach for opening day at the museum on the campus of Tel Aviv University. This interview has been edited for brevity and clarity.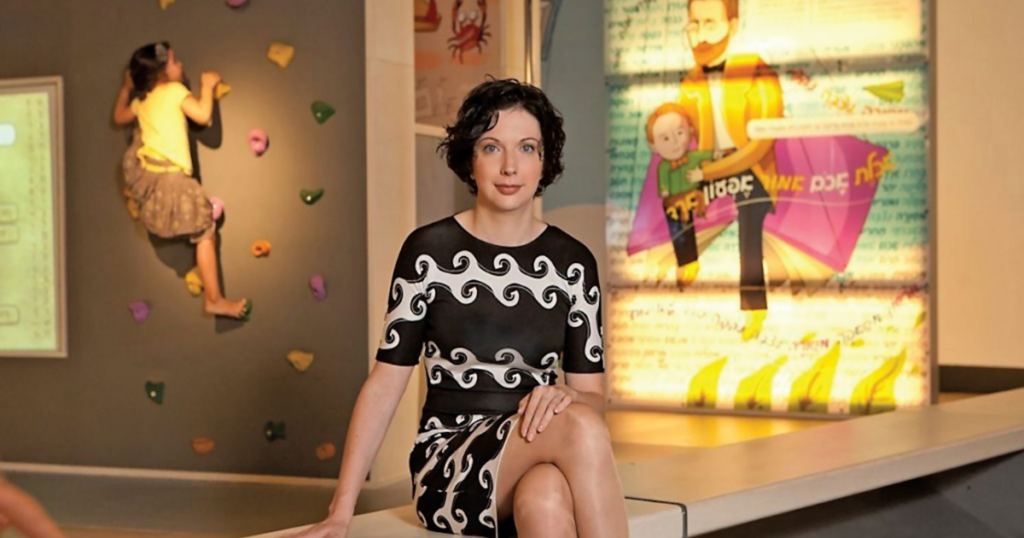 How has the museum changed?
Everything is different. We tripled the space, and we completely changed the concept. We went from being a museum about Jewish history ending with the story of Israel's creation, to one about our roots and history—but focused on the Jewish people and life today. It is about what we share; though we may speak different languages or dress or observe differently, we are all part of the Jewish people.
Now, visitors start on the third floor, which is about Jewish peoplehood worldwide and our culture and identity as well as the religious denominations that we share: the literature, music, cinema, theater and humor.
The second floor is about the history of the Jewish people presented chronologically, and then the first floor is about foundations, and the texts and beliefs that are our roots. There is a lot of technology to explore on each floor, like interactive displays on cooking with the world's most famous Jewish chefs.
Why re-name the museum ANU?
The name Beit Hatfutsot, which means "Diaspora house," is outdated. Do you want to be a Diaspora Jew or part of the Jewish people? Anu means "us" and "ours," and the museum is the story of us, the Jewish people.
The museum's previous focus—it first opened in 1978—was on victimhood and survival. While historically we had to go through many very tough times, victimhood and blaming and survival cannot be the story that unites us. There is no future in victimhood. There is no horizon in survival.
For more than 70 years now we have had a country. We have never been safer and more prosperous than we are now.
Now the museum is a place for people to connect to what unites us so we can change the paradigm. There is a lot that unites us that is not victimhood. This is the place to tell that story. While we are appreciative of the past, we are proud and forward-looking. It's a new birth.
How many visitors do you expect?
When we started the project, the museum had 50,000 visitors a year. Just before coronavirus, we had about 220,000. Once things return to normal and Covid restrictions are lifted, we expect between 500,000 and 1 million visitors each year.
As before, we anticipate that it will be about 60 percent Israelis and 40 percent international visitors. We will have everyone from Israeli soldiers to overseas youth on Birthright Israel trips, school groups and families. Every Jew should visit at least once in their lifetime.
Are there opportunities to visit ANU virtually, since travel to Israel may be difficult?
Our new website (anumuseum.org.il) includes virtual tours and activities as well as databases for people to explore their family names, communities, Jewish music and genealogy. We also have traveling exhibits that go around the world to Jewish community centers and Jewish schools. Our headquarters is in Tel Aviv, but we are an international institution.
---
Debra Nussbaum Cohen, author of Celebrating Your New Jewish Daughter: Creating Jewish Ways to Welcome Baby Girls into the Covenant, is a freelance writer in New York City.