Buy Your Mom a Book!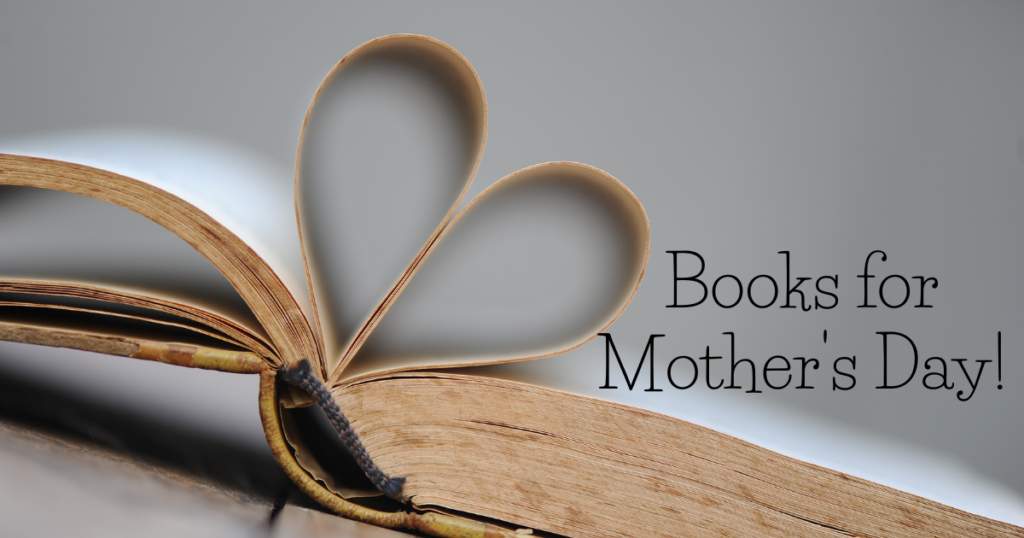 Forget the flowers. What better way to express your appreciation for the literature-loving Jewish mothers in your life than sharing a few good books with them? From memoirs that analyze and celebrate motherhood in all its stages and complexities to novels that explore the relationship between mothers and daughters, or daughters-in-law, here is our selected list of books to enjoy with, or about, mom.
1. Lilyville: Mother, Daughter, and Other Roles I've Played by Tovah Feldshuh (Hachette Books)
Fans of theater and film—and complicated but loving mother-daughter dynamics—will enjoy this heartwarming memoir from Tovah Feldshuh, an actor who has made a career playing Jewish women, from mothers (Naomi Bunch in Crazy Ex-Girlfriend) to politicians (Golda Meir in Golda's Balcony). In her memoir, she offers up candid insider anecdotes from her experiences in Hollywood and Broadway as well as reflects on the outsized role her strong-willed and funny mother, Lily, had played in her own life and choices.
And Feldshuh fans, look out for an interview with the acclaimed actor in Hadassah Magazine's summer issue.
2. Spilt Milk: Memoirs by Courtney Zoffness (McSweeney's)
Is anxiety over motherhood and child rearing inevitable these days? Courtney Zoffness's short collection of essays (not all of them directly about motherhood—but most touch on the theme) asks that question and looks for a resolution to her fears. In the book, she reflects on raising her two young sons to be both strong and considerate. Zoffness also looks at her tense relationship with her private, quiet mother. Other pieces connect the mikvah and Jewish rituals to the transitions required throughout parenthood and ruminate about a friend who decides to become a surrogate. A beautiful, insightful debut collection.
3. Mahjong: A Chinese Game and the Making of Modern American Culture by Annelise Heinz (Oxford University Press)
The book is a deep look into the history of a game that, in Jewish circles, became synonymous with suburban moms and female friendships. Annelise Heinz, an assistant professor of history at the University of Oregon, explores not only the Chinese origin of mah jongg but also how it was played and enjoyed by various American communities, including the Chinese-American and Japanese-American communities and even Air Force officers' wives.
Among the fascinating tidbits Heinz shares is how Jewish women helped form the National Mah Jongg League in the 1930s and how Jewish mom and mah jonng marketing maven Dorothy Meyerson standardized the rules for the game from over a dozen different versions to the ones most used in America today. In order to popularize the game among upwardly mobile young housewives, Meyerson capitalized on her image as a "careful mother," as she told reporters, and talked about serving as president of the PTA and making sure her children had a good lunch every day.
4. Send for Me by Lauren Fox (Knopf)
Poetic, intimate prose is the hallmark of this intergenerational family novel that is threaded throughout by correspondences between Klara, a Jewish mother in Nazi Germany, and her daughter, Annelise, who escapes to America before the onset of World War II. Decades later, the letters are discovered by Klara's great-granddaughter Claire, on the cusp of major life decisions, who sees the correspondence as a window into the sacrifices and struggles of a previous generation.
Author Lauren Fox based Send for Me, a mediation on the strength of mother-daughter bonds and family heritage, on her own discovery of a similar cache of letters. Look for a full review of the book in an upcoming issue of Hadassah Magazine.
5. Mother Land by Leah Franqui (William Morrow)
Thirty-something newlywed and modern Jewish career woman Rachel Meyer has moved to India with her Kolkata-born husband, Dhruv, a relocation that she romanticizes as a grand adventure and necessary change. The problem is that her traditional Indian mother-in-law, Swati, has decided to move into the couple's apartment in Mumbai shortly before Dhruv goes away on a monthlong business trip. The novel shifts between Rachel and Swati's point of view as the two inevitably clash over their new roles and relationship.
6. All My Mother's Lovers by Ilana Masad (Dutton)
The difference in how we view our mothers when we are children and when we are adults is the focus of Israeli-born writer Ilana Masad's warm, witty and somewhat explicit debut novel. After the tragic death of her 63-year-old mother in a car accident, Maggie Kraus finds letters addressed to five unknown men with her mother's will. Forgoing the shiva, Maggie instead decides to take a road trip to hand-deliver the envelopes to these men—and along the way learns about the complex, vibrant individual who was her mom.