Adding to the Canon
The New Jewish Canon: Ideas & Debates 1980-2015
Edited by Yehuda Kurtzer and Claire E. Sufrin (Academic Studies Press)
The Blessing and the Curse: The Jewish People and Their Books in the Twentieth Century
By Adam Kirsch (W.W. Norton)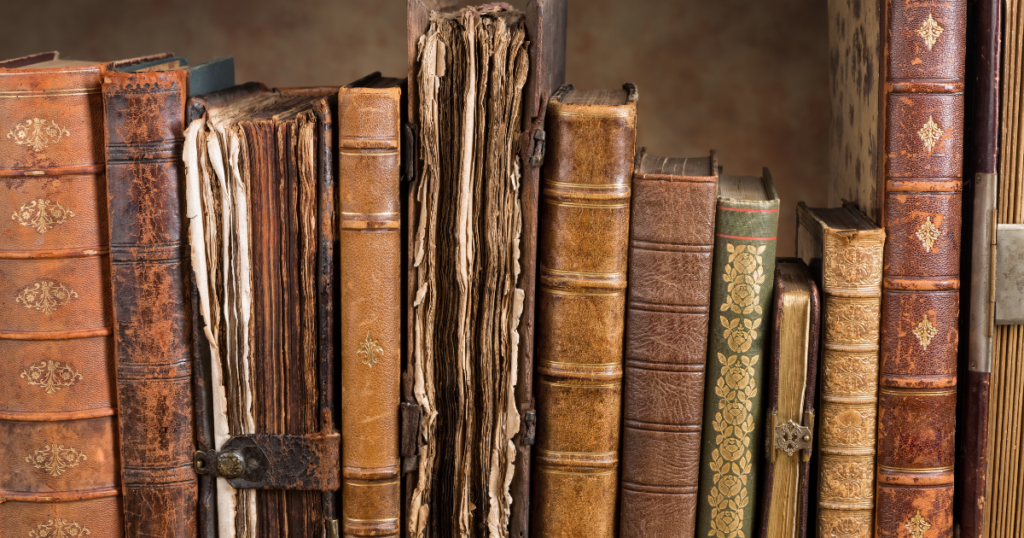 Which books make the cut as essential Jewish reading today? It is a fitting question as we approach Shavuot, the holiday that celebrates our receiving of the Torah and is marked by a night of Jewish learning. That question also goes to the heart of two volumes surveying the intellectual, theological and literary landscapes of the recent Jewish past.
The New Jewish Canon, edited by Yehuda Kurtzer and Claire E. Sufrin, focuses on a mere snippet of the millennia-long timeline of Jewish communal life and culture.
Yet this narrow span also highlights the extraordinary speed with which diverse and sometimes disruptive approaches to—and re-interpretations of—Jewish ideas and traditions have made themselves felt over the course of a single generation.
Editors Kurtzer, president of the Shalom Hartman Institute of North America, and Sufrin, associate professor and assistant director of Northwestern University's Crown Family Center for Jewish and Israel Studies, have put together a stimulating compilation of some 70 nonfiction books, articles and speech excerpts, accompanied by explanatory essays by a distinguished roster of contemporary scholars and authors.
The issues they address are always vital and often contentious. My favorite matchup: Ruth Calderon's 2013 inaugural Knesset speech, "The Heritage of All Israel," is given context by author Yossi Klein Halevi, who describes her as the "founder of a movement to empower secular Israelis in reclaiming traditional Jewish study without necessarily taking on religious observance." Her decision to read a passage from the Talmud from the Knesset podium, he explains, is a challenge to every Jew, regardless of religious or political affiliation, to embrace each other as belonging to Israeli culture as a whole. In doing so, he writes, she is making a bet "that religious pluralism in Israel will not happen through protests and recriminations but with generosity and self-confidence, holding a volume of Talmud and claiming ownership to a shared tradition."
Among the many other eminent figures in the book are Orthodox feminist activist Blu Greenberg; David Ellenson, a prominent Reform rabbi and academic; and historian Jonathan Sarna, a leading scholar on American Jewry. They debate issues such as how to frame Jewish identity in a diverse world, how to define a broad spectrum of religious belief and how to retain our bond to Israel in the wake of often-heated political controversies and social perplexities.
My only quarrel with the impressive scope of this anthology is the editors' decision to describe it as a canon, a stuffy and even off-putting word. On the positive side, the label does convey the editors' seriousness of purpose, at which they succeed brilliantly by distilling order and meaning from today's inescapable onslaught of political and social commentary.
But, as the editors themselves acknowledge, the very act of assuming the authority to decide which texts to include and which to exclude from a "canon" opens them to attack. In fact, the prepublication release of their table of contents resulted in their being taken to task for selecting works by three authors—Steven M. Cohen, Ari Shavit and Leon Wieseltier—who in recent years have been accused of sexual impropriety, behavior that all three subsequently acknowledged and for which they apologized.
To their credit, Kurtzer and Sufrin directly address the question of whether or not "bad players" deserve to be included. They recognize and regret, they write in their introduction to the book, "that the continued publication of the works of these individuals risks rehabilitating their reputations and also risks re-traumatizing the victims of their bad behaviors." Despite these concerns, though, they decided to include the material because "the pieces included here were central to the Jewish communal conversation in the years 1980-2015." They also gave the essayists responding to these works the opportunity to focus more directly on these issues. Readers will decide for themselves if that was sufficient.
What is certain is that the book is already succeeding in its aim to evoke and sustain substantive conversation. As a boundless sourcebook for generating and creating discussions, The New Jewish Canon excels.
So, too, does The Blessing and the Curse by author and critic Adam Kirsch. Taking his title from the famous passage in Deuteronomy 11:26 ("See, this day I set before you blessing and curse"), he tracks the Jewish people's epic victories and horrifying tribulations over the course of the last century through 32 elegant essays. He focuses on the period's major literary, historical, philosophical and religious works. While every author discussed would be a shoo-in on any list of Jewish classics, Kirsch prefers not to use the word canon. His goal is more modest, he writes: "to illuminate the extreme contrasts of modern Jewish experience."
That he accomplishes with insight and aplomb. Dividing the book into four parts, he begins by surveying European Jewish life before (Franz Kafka, Isaac Babel), during (Anne Frank, Elie Wiesel and Primo Levi) and after (Hannah Arendt) the Holocaust.
The second section guides us through the Jewish experience in America, beginning with Abraham Cahan, founder and editor of the Yiddish daily Forverts and author of The Rise of David Levinsky, and Polish-born novelist Anzia Yezierska, both acclaimed for their true-to-life fictional depictions of the struggles of Eastern European immigrants on New York City's Lower East Side. That experience was prelude, Kirsch suggests, to the recurring theme for the many Jewish American writers who followed, among them Saul Bellow, Grace Paley, Cynthia Ozick and Tony Kushner: the duel that never ceases between assimilation and tradition.
In the third section, Kirsch chronicles the development of Hebrew literature as it evolved in tandem with the founding and growth of modern Israel. From S.Y. Agnon through Yehuda Amichai, Kirsch writes, Israeli authors have remained "obsessed with the gap between the Zionist ideal and the experience of the individual Israeli. How can the individual preserve a private sense of reality in a time and place defined by abstract political ideas and grand historical moments?" He traces this thread through now classic works by S. Yizhar, Amos Oz, David Grossman, A.B. Yehoshua and Orly Castel-Bloom.
He leaves theology for the last section, providing concise analyses of the rabbis and philosophers—from Martin Buber to Judith Plaskow—who grappled with how to make Jewish thought and practice meaningful to contemporary Jews. While the authors highlighted in Kirsch's work, as well as those included in The New Jewish Canon, present individual, often disparate visions of what it means to be a Jew, they remain united in their commitment to Judaism. On that one thing, at least, all these voices agree.
---
Diane Cole is the author of a memoir, After Great Pain: A New Life Emerges, and writes for The Wall Street Journal, The Washington Post and other publications.