Chosen by Choice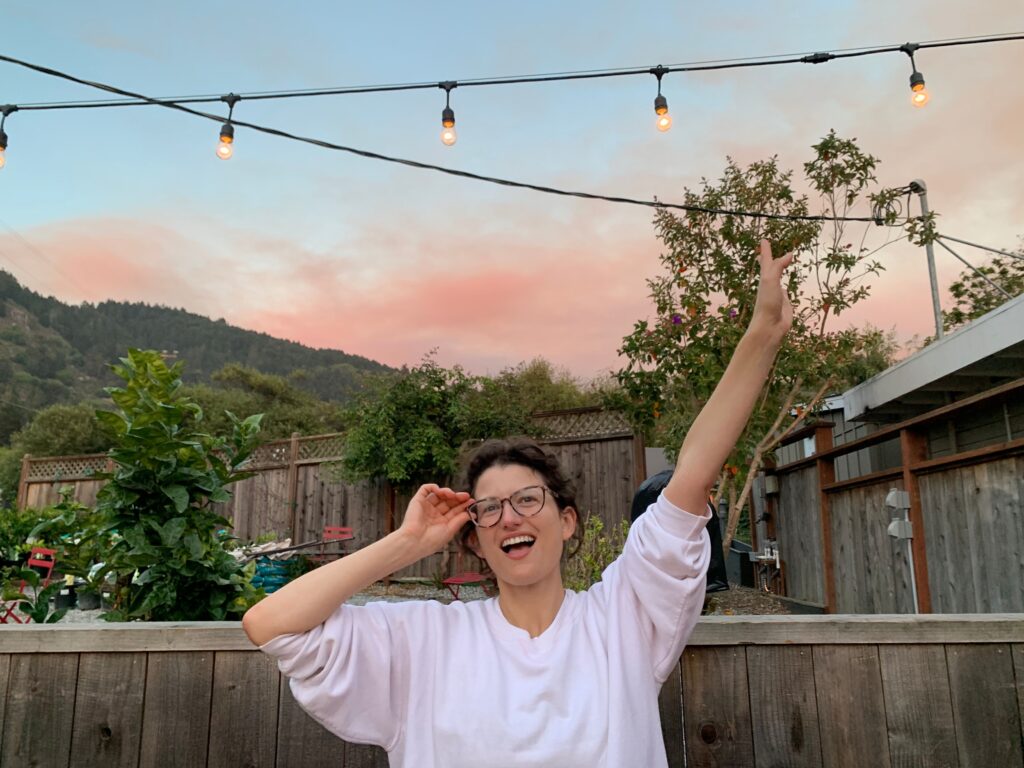 Since December 2020, Los Angeles-based New York Times correspondent Nellie Bowles has been chronicling the joys and challenges of her conversion journey to Judaism. Whether wrestling with Shabbat's technology restrictions, yearning for a lawn menorah or pondering—à la Seinfeld—at what point a new Jew can make Jewish jokes, Bowles writes her popular blog, Chosen By Choice, with the same observant eye she trained for years as a reporter covering Silicon Valley.
Her Jewish mentor is fiancée Bari Weiss, the former New York Times columnist and author of How to Fight Anti-Semitism, whom Bowles also credits with inspiring her interest in Judaism. The pair met in 2018 through their work at the Times. Last summer, Weiss very publicly resigned, citing a climate of intellectual intolerance that extended to her Jewish perspective. Bowles, 32, declined to comment on that flap but reflects, "I'm glad I fell in love with someone for whom Judaism was so important." She and Weiss plan to marry and travel to Israel once the pandemic is over.
Another post-Covid goal: making her Judaism official. Since 2019, she has studied at The Kitchen, a liberal San Francisco congregation. "But I haven't been in a huge rush," adds Bowles, who intends to explore her conversion in a forthcoming book of essays. "There's a lot to learn and I'm loving the process." This interview has been edited for brevity and clarity.
---
How does your background inform your Jewish practice?
I grew up mostly with my mom, who is Greek Orthodox, though we'd usually go to an Episcopalian church around the corner on Sundays. As my time in church faded in adulthood, I had a religion-shaped hole in my life. That makes conversion a lot easier. I think if I'd come from atheism, it would be harder, since faith and ritual would never have been part of my life. I liked growing up with religion, even as [Christianity] clicked less for me as I got older and more skeptical.
My Greek roots also make me very partisan toward Israeli food. It's like Greek food with more spices. The Ashkenazi food situation is, well, alarming. I have tried to explore the gefilte and the livers and I just…I don't know what's going on with that.
Today, non-Jewish family members are welcome in many Jewish spaces. Do you think Jewish millennials view conversion differently than previous generations?
There's actually very little pressure for spouses to convert in liberal/Reform Jewish communities, and I think there ought to be maybe a bit more. Right now it's treated as a bit of an oddity to want to convert—it needs to be justified and explained. But the majority of non-Orthodox Jews who marry, marry non-Jews. It's hard to pass on a faith to children if it's not actively practiced at home. So I say, try and convert the spouses!
You've written about pursuing parenthood in the near future. Has your exploration of Judaism changed your perspective on family?
I love being in a Jewish family home and watching my friends bless their children on Shabbat. Judaism sanctifies the family and the home in a way that's so special. Judaism has made me want to have more kids, and sooner. An important contribution to the Jewish people that I can make is having Jewish children.
What is your favorite Jewish holiday?
My favorite is Shabbat. I try every week to make it more beautiful. Of the other holidays, I love that Sukkot is a reminder of enjoying the moment—of building something lovely for just a little while.
What is the best piece of advice you've been given about becoming a Jew?
To think of it like a naturalization process. You're becoming a citizen of a new country when you convert. It's not a matter of a quick poof!—change of belief. It's a slow, deep process.
---
Hilary Danailova writes about travel, culture, politics and lifestyle.