Get Moving With Hadassah's Every Move Counts Program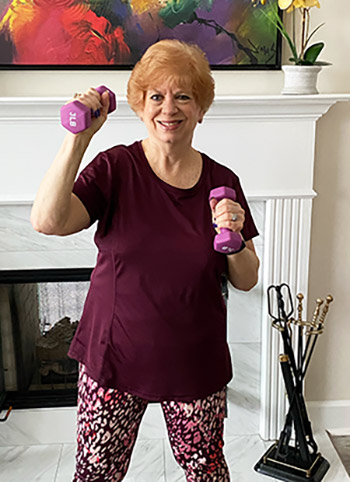 At a time when many of us are cooped up and staring at too many screens, a group of motivated Hadassah members and friends are journeying on a virtual Israel adventure from the bustling Machaneh Yehudah market in Jerusalem to the southern beaches of Eilat and up to the lush foliage of the Kinneret region. In the process, they are moving the equivalent of 115 million-plus steps—a quarter of the way to the moon. And many are doing it without leaving home.
This burst of activity is facilitated by Hadassah's new health and wellness program, Every Move Counts, which was designed specifically to meet the challenges posed by Covid-19 and is open to members as well as nonmembers. According to Dr. Donna Zwas, the director of Hadassah's Linda Joy Pollin Cardiovascular Wellness Center for Women, the loneliness and isolation caused by pandemic restrictions can lead to a 29 percent increase in the risk for heart attacks.
Every Move Counts provides an invigorating means of getting active for women and men of all abilities and mobilities. Participants use a handy online tool called Walker Tracker on their smartphones or computers that makes it simple to convert a huge variety of movements into steps—a walk outside, chair exercises, dancing, gardening, swimming, a ride on the Peloton bike, even household tasks. Those who choose to can link the program with exercise apps and devices like fitness watches.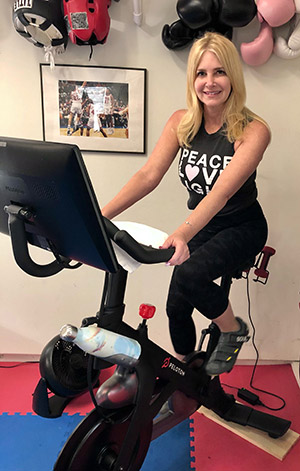 For additional motivation, participants' progress is recorded across a virtual map of Israel that is dotted with curated tours and fun facts and videos about Hadassah and various destinations in Israel. 
Hadassah's movers are loving their experience. Michelle Conwisar, region president of Hadassah Southern California, said she is inspired by seeing what others are doing to stay fit. "What I really love about the program," she said, "is the connection I feel to so many people around the country who are making exercise in their daily lives a priority, as I am."
"Besides steps, I convert Zumba, dance, exercise videos and housework," said Linda Hakerem, chair of the Programming Department at national Hadassah. "Who knew laundry, loading and unloading the dishwasher, dusting, vacuuming and more could help me virtually travel around Israel!"
Rabbi Rim Meirowitz, who lives in a retirement community in Peabody, Mass., appreciates that Every Move Counts is for people of all abilities. "Every Move Counts has been crucial to motivate me," he said, adding that he "can convert chair yoga and strength training into steps. It's fun for me to chart my progress."
The second session of Every Move Counts begins May 20 and will run for three months. Register here.