Forget Passports. Do You Have Wi-Fi?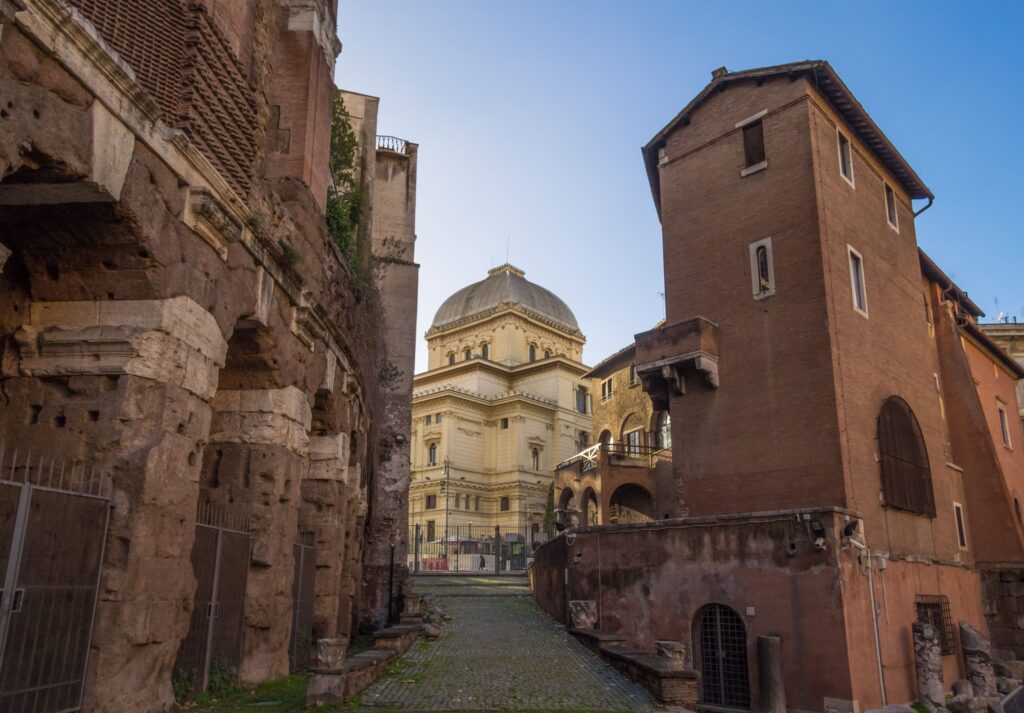 A few months into the coronavirus pandemic, my family started clicking away from the evening news to Rick Steves' European travel series on PBS. We feasted our eyes on Mediterranean beaches and imagined ourselves sipping wine with Rick on sun-drenched piazzas. Those flights of fantasy—the only safe flights at the time—were our nightly escape from quarantine monotony.
With Covid-19 keeping many of us stateside for a second year, screens have become the new airlines, transporting us via virtual Zoom tours to destinations that remain difficult to visit, even as some countries begin to ease restrictions amid the rollout of the coronavirus vaccines. Internet-based programs don't replicate travel so much as offer insights, imagery and personal Jewish connections around a given destination. It is a winning combination that many industry experts agree is here to stay, even after in-person travel resumes fully.
"People are finding ways to create, not the same experience, but something that is meaningful," observed Ruth Ellen Gruber, a veteran Jewish journalist and editorial director of Jewish Heritage Europe. Locked down in her Umbrian farmhouse for the past year, Gruber has been grateful for the connection that has taken her (virtually) from Italy to the Jewish quarter of Timisoara, Romania, to bluegrass concerts in Hungary.
Along the way, Gruber realized internet travel is just the newest form of escapism. "When you lose yourself in a book, you're traveling in your imagination," she pointed out. "With a photo album, you travel into the past. Travel is what you make of it."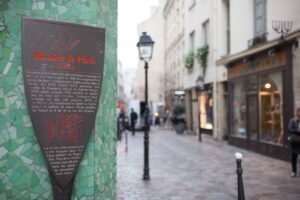 Indeed, the virtual programs I sampled not only defied my expectations; they actually challenged my idea of travel. I had pictured following onscreen while a guide live-streamed her way down the street, pausing to note a façade. But live touring is complicated by different time zones, uncertain weather and Wi-Fi hiccups.
Most virtual travel instead combines Zoom presentations with slide shows and pre-recorded videos, blurring the line between tour and lecture. There's usually a Q&A session and the opportunity for participants to type queries and observations into the chat feature, allowing the moderator to respond and engage.
"We realized our core mission wasn't just travel; it was connecting people to the Jewish world, and virtual programs create those opportunities," explained Jeff Rubtchinsky, CEO of Ayelet Tours, which coordinates Hadassah's Israel trips as well as its own programs. (In-person Hadassah Israel missions are tentatively scheduled to resume in late 2021.) Ayelet has a steadily growing audience for webinars on topics like Jewish Cuba and Sephardic Spain. "We had to make a decision to hibernate or innovate, and we decided to innovate," Rubtchinsky said.
Without real-life ambience, program success relies heavily on a guide's dynamism. Rome-based Micaela Pavoncello's chatty personal touch has made her Jewish Roma Walking Tours a favorite of virtual visitors. "People want to know about me and my family. What the non-Jews think about us, what we think about Israel," said Pavoncello, a proud member of Rome's 2,000-year-old Jewish community. Her two-hour online program mixes Italian-Jewish history with Judeo-Roman slang, jokes and culinary notes.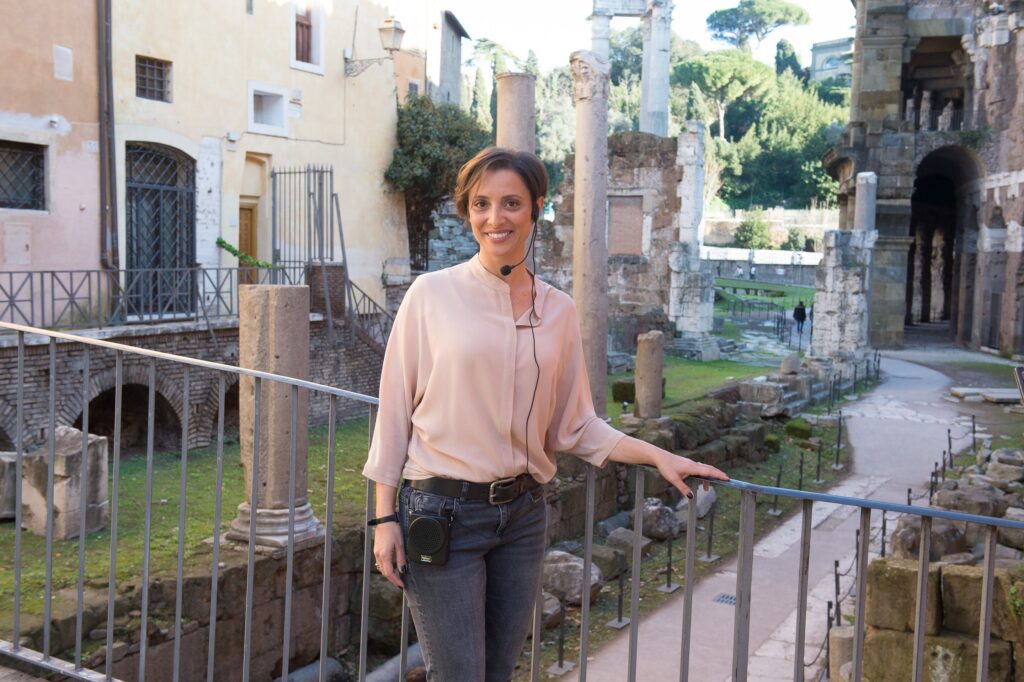 While the images may be pixelated, relationships forged online are real. "People see our programs as a social activity," Dora Koranyi noted of the virtual destination experiences she curates at Qesher, an online travel organization based in Budapest whose name means "connection" in Hebrew. Along with Sebastian Mizrahi, her Venezuelan-born co-founder who now lives in Budapest, Koranyi envisioned a forum where Jews from places as far apart as East Asia and the Andes "could learn about each other," forming a global community in the process. Spring events included "A Tale of Three Kingdoms: The Jews of Andalusia, Morocco and Gibraltar" with Moisés Hassán-Amselém, a Spaniard of Moroccan descent; and "Vilnius: The Jerusalem of Lithuania and the City of My Family," in which native guide Daniel Gurevich revealed that his surname is a Slavic variant on the familiar Horowitz. (Russian has no H, so locals substituted G.)
Before the pandemic, Rahel Musleah, a Hadassah Magazine contributing writer who runs Explore Jewish India heritage tours, led several dozen travelers on two annual trips to her native land. But in the past year, hundreds of virtual travelers have joined her NamaStay at Home online events, which spotlight Indian-Jewish cooking, holidays and sights.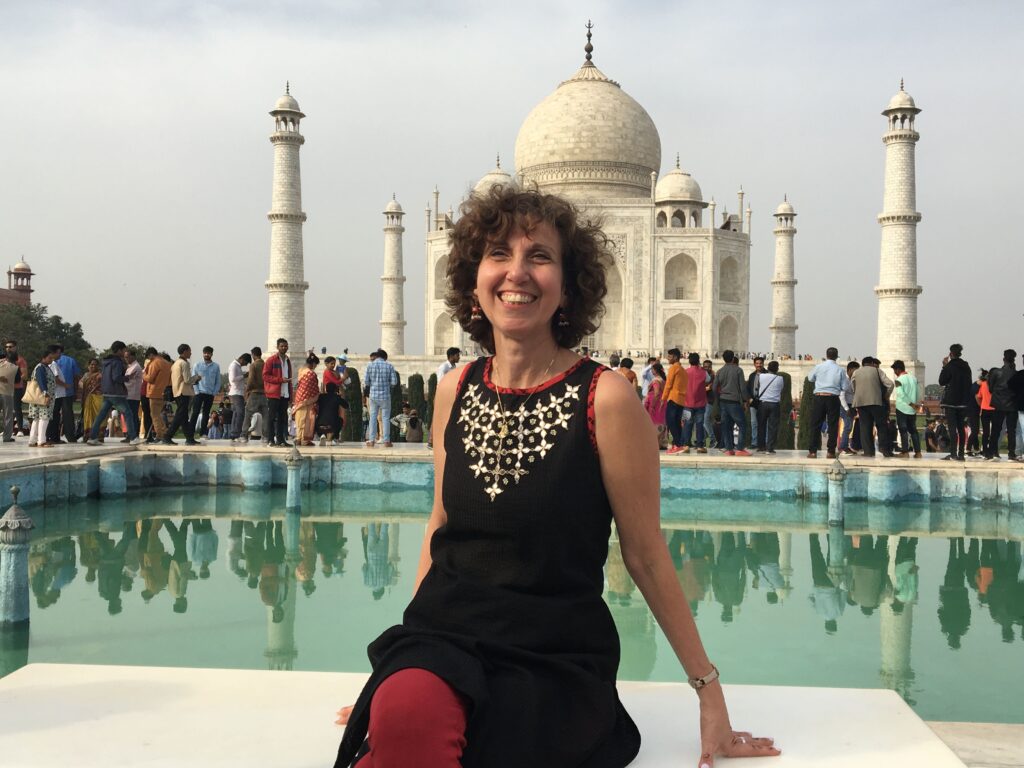 Organizations that "may not have been able to afford an in-person speaker could book a tour for their group, so we've greatly expanded our audience," said Musleah, who is based in New York. "People from New York, Montreal, India and Israel can gather in one virtual space." As long as demand continues post-pandemic, Musleah said, she will offer online programs alongside in-person trips.
For many, virtual travel is a passport to places that for logistical or security reasons would be a stretch in normal times. And considering their proven appeal, many insiders believe that digital programs will stick around long after the pandemic. "I've had people who were nervous about the instability of Turkey say, 'We can finally go there online!' " said Maeve Hartney, vice president for programs at Road Scholar, the senior educational travel outfit with a large Jewish following. Road Scholar runs several popular Jewish-themed trips whose online versions—"The Jewish Heritage of Portugal" and "New Mexico's Conversos and Santa Fe Crypto-Jews," for example—are hits with home audiences.
Online programs also open up access to those for whom physical touring is impossible due to finances, health or mobility. "I thought my traveling days were over," a woman named Roberta confided during a recent Road Scholar virtual London experience, citing difficulties with walking and climbing. Hartney said the company has struggled for years to accommodate physically challenged travelers "who want to continue to learn and to experience. We now have a product for that audience." Digital programs can also provide closed captioning, so the hearing-impaired won't miss a word.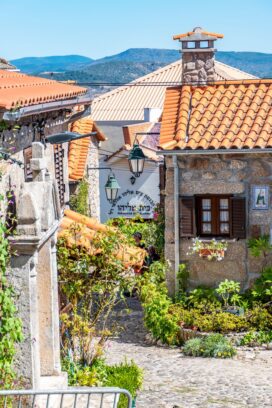 By June, Road Scholar will have created 70 virtual programs, none of which existed a year ago. Guides try to replicate overseas sensory thrills, like the Porto tónico cocktails recently enjoyed by a virtual Lisbon group. Participants had received the recipe in advance—one part port, two parts tonic water, garnish with lemon and mint. "People will go shopping for foods and things beforehand. They get completely immersed," Hartney said, adding international destinations are overwhelmingly more popular online than domestic ones.
Jackie Olenick dashed around her Bloomington, Ind., house on a scavenger hunt for French items during a recent Zoom tour of Jewish Paris with Sight Seeker's Delight. "People proudly held up French wine," recalled Olenick, a Judaica artist who organized the event for 55 fellow congregants at Bloomington's Beth Shalom synagogue. Having explored the City of Light on foot several years ago, Olenick was thrilled to return with Sight Seekers CEO Karen Reb Rudel, a Paris-based American who led the group through Marais falafel shops and shared emotional stories of French survivors of the Shoah.
"Whether you're in Paris or on your couch, you want to have a good time," Rudel explained. "I give people French names, let them kibbitz." Rudel admitted that online travel seemed daunting a year ago, when she bought her first laptop at age 52. "I'd never even attached a picture to an email," she laughed. But she drew on her theater training and years as a Paris guide to write scripts that blend history, humor and plenty of interaction—and reduce her afternoon tour to an hour and a half.
"Karen made the event very interactive," Olenick said. "It was truly 'edutainment'—and so comprehensive, I don't even know if she could do all that on a walking tour."
The best part of online travel? "At the end," Olenick told me, "I had no sore feet."
---
GETTING STARTED
If you have a Wi-Fi connection, you have access to thousands of Jewish virtual journeys; here are just a few.
Destination tour guides provide online experiences that average 1 to 2 hours and cost in the range of $12 to $20 per screen.
NamaStay at Home is the virtual series from Explore Jewish India, operated by Calcutta-born guide and Hadassah Magazine contributor Rahel Musleah.
Sight Seeker's Delight owner Karen Reb Rudel has fellow Americans "meet" her by an onscreen image of the Louis XII monument in Place des Vosges, the heart of Paris's Jewish Marais district, before setting off for virtual strolls.
On virtual Jewish Roma Walking Tours, Micaela Pavoncello's guests skip the walk in favor of conversation, culture and cooking tips.
Qesher runs frequent online programs spotlighting Jewish communities around the world, including Belarus, Iran and Cuba.
Interested in Argentina or Eastern Europe? This summer, Ayelet Tours is hosting virtual tours of those regions.
Pre-recorded videos are immersive adventures to watch at leisure. This summer, Hadassah will debut six guided videos spotlighting aspects of Israel, from religious sites to the arts, as well as tours of Hadassah's hospitals and youth villages.
Aimed at travelers under 30, Birthright Israel's choose-your-own-adventure video provides an interactive swing through Masada, the Dead Sea and trendy cafes.
Some larger tour outfits offer multiday approximations of real-life tours.
Road Scholar blends narrated slide shows with "field trip" videos and group discussions. For example, their London online tour runs three hours a day for five days and costs $499 (versus 12 days and $3,699 for the same itinerary in person).
---
Hilary Danailova writes about travel, culture, politics and lifestyle.