Joshua Henkin's 'Morningside Heights'
Morningside Heights: A Novel By Joshua Henkin (Pantheon Books)
Spence Robin, the character at the center of Joshua Henkin's latest novel, was Columbia University's golden boy. A Shakespearean scholar, he became the youngest tenured member of the English department, made the best-seller list at 30 and landed a MacArthur Foundation genius grant at 35. Then early-onset Alzheimer's strips him of it all in his late 50s.
In a tale that gives us front row seats to a family drama filled with compelling characters, we are introduced to a cast made up of Spence's inner circle. If Spence is the central force pulling everyone toward him, it is his wife, Pru, who is the family's beating heart. An Ohio native, she makes her way to Columbia with the aim of becoming an Elizabethan scholar, only to fall in love with and marry her professor—the great Spence Robin himself—and drop out of graduate school to raise their child. Pru's success is bound up in her husband's, as is her identity. What happens when her husband begins to unravel, physically and mentally?
Into this mix come the children. Arlo is Spence's son from a previous marriage. Raised by his mother, a free spirit who drags him from one makeshift home to another all over the country (because, she tells Arlo, she wants to poop in all 50 states), Arlo is deeply angry with his father. A computer genius, he sets out to do the one thing his father has no interest in: make money. Then there is Sarah, Spence and Pru's daughter, who must navigate complicated relationships with her half-brother and later, as a doctor, a brilliant father who deteriorates before her eyes.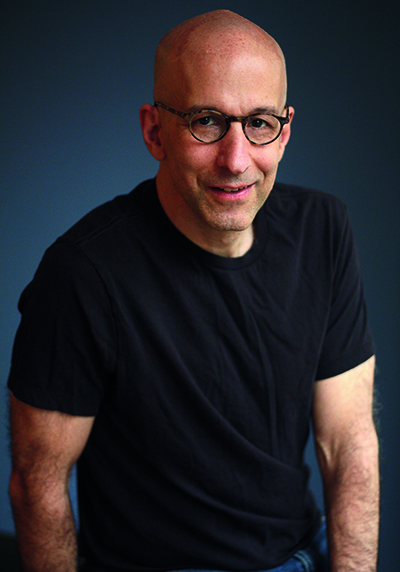 Morningside Heights, the title a reference to the Manhattan neighborhood on the Upper West Side where Columbia University is located, is also a deeply Jewish story. Pru (from the Hebrew, as in pru u'rvu, be fruitful and multiply) comes from an Orthodox family, while Spence was raised on the Lower East Side by Jewish parents whose "religion" was communism. As for his WASPy name, it is an invention he gave himself back in kindergarten. "My 'Christian' name is Shulem," he tells Pru soon after they meet.
But the essence of this novel is universal, particularly its deft yet raw depictions of what it means to live day by day, minute by minute, with an utterly cruel disease. The degradations that only grow more pronounced as the disease progresses are underscored by exhausting attempts to keep up appearances.
All is not lost for the good folks who populate this novel. Pru, especially, is made of sterner stuff, and Henkin does us the favor of focusing on her story as well as her husband's. Morningside Heights is a courageous novel, and a moving one. It will stay with you long after you've turned the last page.
Abigail Pickus is a writer living in Chicago. A former columnist for The Jewish Week, her work has appeared in many publications. She is working on a suspense novel called The Matchmaker.