'Upheaval: The Journey of Menachem Begin'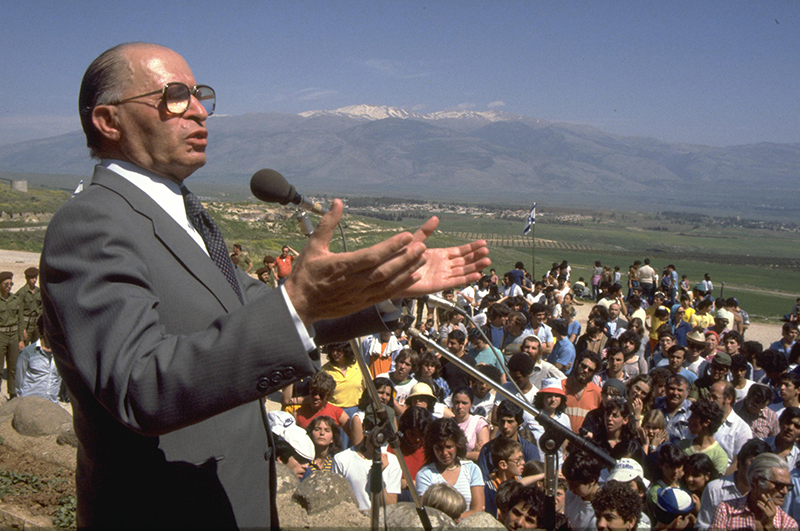 "Peace is the beauty of life. It is sunshine. It is the smile of a child, the love of a mother, the joy of a father, the togetherness of a family," said Israeli Prime Minister Menachem Begin in 1978 during his acceptance speech for the Nobel Peace Prize, awarded to him and Egyptian President Anwar Sadat for their unprecedented peace treaty. "It is the advancement of man, the victory of a just cause, the triumph of truth."
That seminal moment in the life of the sixth prime minister of Israel is one of many depicted in the riveting new documentary Upheaval: The Journey of Menachem Begin. The film, about the life and legacy of the controversial Israeli leader, was written and directed by award-winning documentary filmmaker Jonathan Gruber. It intersperses archival footage and historic interviews with fresh insights from politicians, both American and Israeli, and academics. Also featured are a number of Begin's friends and former colleagues, including Arye Naor and Dan Meridor, both former Likud cabinet ministers, and personal secretary Yona Klimovitsky.
Upheaval—the name taken from the Hebrew mahapakh, the word used in the Israeli press to describe the victory of Begin's Likud Party in 1977—opens with a montage of recent antisemitic violence: a 2012 shooting at a Jewish school in Toulouse; the Tree of Life synagogue massacre in Pittsburgh in 2018; the Yom Kippur attack on a synagogue in Halle, Germany; the 2019 stabbing attack at a home in Monsey, N.Y., during a Hanukkah party. Gruber uses these images to try to emphasize Begin's lifelong focus: Jewish safety and survival.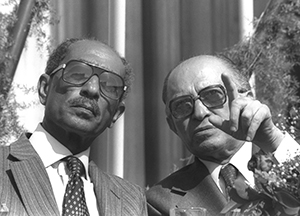 "Menachem Begin's leadership and legacy offer us important lessons for navigating the perils of our current social climate—from the dangers of casual and unchecked antisemitism to the imperative of including all Jews in our fight for…security," producer Rachel Greenberg told Hadassah Magazine.
The documentary describes Begin's early life in Poland before World War II and during the Holocaust. He fought with the Polish army before going to then-Mandate Palestine in 1942 and joining the Irgun, a militant arm of the Jewish underground.
His experiences in Europe and fierce dedication to his adopted land shaped his political vision for Israel. Begin founded the hawkish Likud in 1973 and led it to prominence four years later in the 1977 elections. Likud's victory marked the first time in Israel's history that the left-wing Labor Party would not lead the government. During his six-year tenure as prime minister, he gained notoriety for developing what became known as the "Begin Doctrine," a policy of preemptive strikes against Israel's enemies.
The film goes beyond politics to shed light on the personal life of the private leader, especially in its depictions of his relationship with his beloved wife, Aliza, as well as his deep depression after her passing in 1982.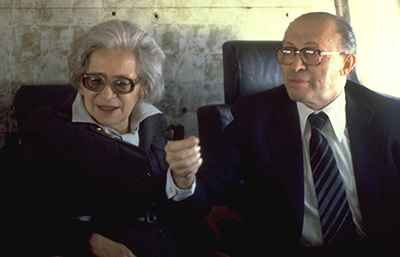 "He was a mensch…a real human being who cares about others," said Begin's friend, Daniel Limor, in the film. The ex-Mossad agent was one of the commanders of Operation Brothers, which, under Begin's orders, secretly brought 17,000 Ethiopian Jews to Israel in the early 1980s.
"Begin took responsibility for both his good and bad decisions," said Greenberg, "and overrode world opinion for actions that he thought were best for his country. He showed us what it is to have a moral conscience, and how powerful it can be when combined with eloquence and courage."
Greenberg hopes that the film will encourage conversation and pride in Jewish heritage and history—"and instill a deeper understanding of a controversial, remarkable and principled  leader," she added.
Watch Upheaval in virtual cinemas across the United States beginning on June 9. For more information and viewing options, visit upheavalfilm.com.