Cold War Paranoia in 'The Vixen'
The Vixen: A Novel By Francine Prose (Harper)
It is June 19, 1953. Simon Putnam and his parents are gathered around the television set, grimly watching news reports on the day that Julius and Ethel Rosenberg are scheduled to be executed for spying for the Soviet Union. As Francine Prose's new novel begins, Simon, a recent Harvard graduate, is staying with his family in their home in Brooklyn's Coney Island. Resentful of his Jewish-immigrant origins and middle-class upbringing and thrown from the predictability of academia into the uncertainty of post-college life, Simon has one eye on the immediate world around him—his mother's illness, his father's unreliability—and the other on his failed dreams of going to graduate school to study Old Norse literature.
---
REGISTER NOW: One Book, One Hadassah Presents: The Vixen
---
Several months after the execution, Simon lands a job as a junior assistant editor at the prestigious literary agency Landry, Landry and Bartlett. He is thrust into a world of "unassailable privilege," as Prose describes it, a world with antisemitic undertones that seems designed to keep him at its periphery. He struggles to navigate his Jewish identity in his new environs and to temper the tedium and twists of his first job with his aspirations for his new career. Then his boss, Warren Landry, tasks him with an unlikely first book project, editing The Vixen, the Patriot, and the Fanatic, a raunchy anti-communist pulp romance based on the Rosenbergs that reimagines Ethel as a "sexpot Mata Hari." Simon, appalled at the "commodification of Ethel's tragedy," nevertheless agrees to work on the manuscript, hoping it will satiate his "longing to be admitted into the club of men like Warren Landry, to grow up to be a man like Warren," a club full of scotch, women and holdouts from the Gilded Age. Instead, Simon finds himself at the crossroads of lies, love and espionage with questions of loyalty, truth, ambition and conscience confronting him at every turn.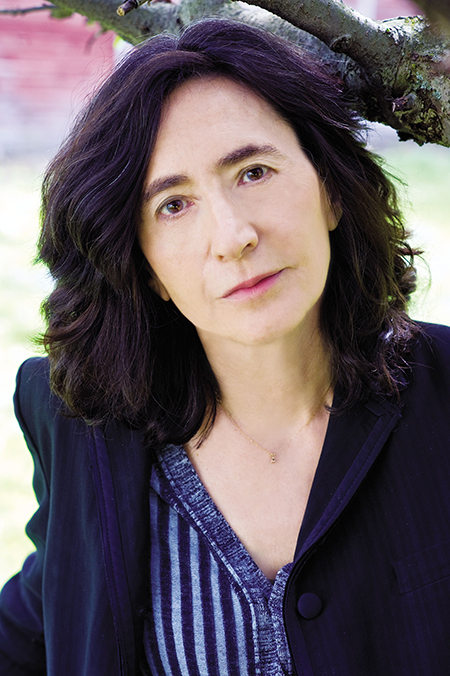 Prose's take on 1950s New York booms with patriotism and overindulgence. Her detailed descriptions capture the clash of prosperity and danger of that era, when people eagerly rushed ahead with post-war ambitions while skirting the dual threats of McCarthyism and the Cold War. When Simon starts working on The Vixen, he finds himself in the middle of a conspiracy much larger than even his fairytale-and-mythology-loving imagination could have envisioned. Unsure whom to trust, he must navigate between loyalty to his family, his own conscience and his ambitions as he faces possible professional ruin and threats of being labeled a communist. Through Simon, Prose examines the repercussions of individual action on collective histories, the inherent danger of being swept up in myths and the resonant legacy of stories.
At once a historical narrative and a post-college coming-of-age story, The Vixen captures the mood of the era, a time when the line between hero and villain was nebulous. Along the way, the novel explores privilege, love and loss and the price of gaining acceptance in a world where very little is as it seems.
---
Samantha Facciolo has written on immigration, education, literature and the intersection of culture and cuisine for outlets including Newsweek, The Philadelphia Inquirer, Sojourners, Library Journal and others.