Q&A With Tovah Feldshuh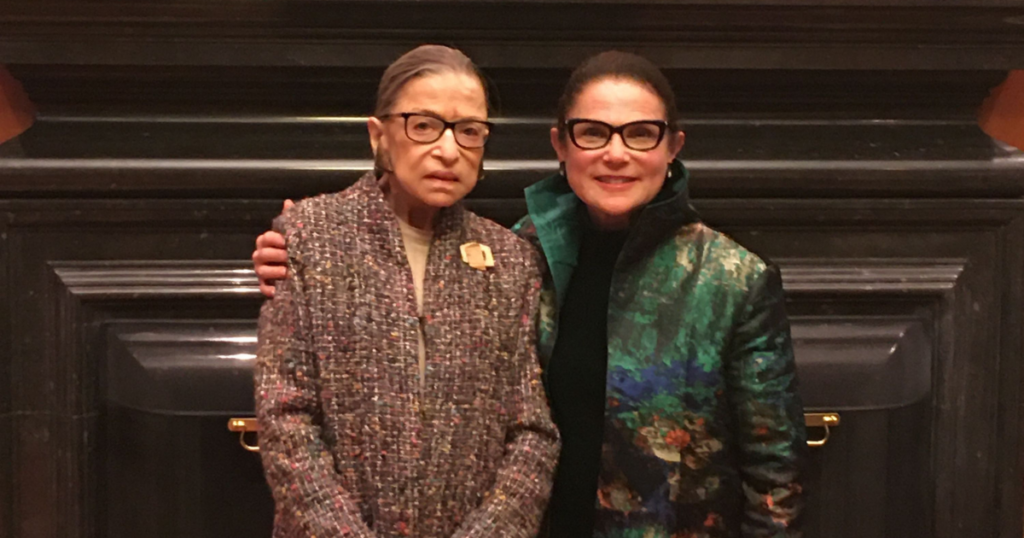 Tovah Feldshuh has been busy. The veteran actor and multiple Tony and Emmy Award nominee released her memoir, Lilyville: Mother, Daughter, and Other Roles I've Played, in April, before flying to California to film Mark St. Germain's one-woman play Becoming Dr. Ruth for North Coast Repertory Theater, which will stream online through July 11. In June, Feldshuh performed the show in-person at Bay Street Theater in Sag Harbor, N.Y. Feldshuh will also appear this fall in Paramount's Clifford the Big Red Dog and the limited-run HBO series Scenes from a Marriage. The famed sex therapist Ruth Westheimer is the latest in a string of iconic Jewish women Feldshuh has portrayed over her long career, but ask Feldshuh which she considers her greatest achievement, and she'll say it's her real-life role as Lillian Kaplan Feldshuh's daughter. This interview has been edited for brevity and clarity.
---
What appealed to you about appearing in Becoming Dr. Ruth?
Director David Ellenstein said the magic words that had me jumping at the opportunity: We will film you. And I went to my agents, and I said, "I've got to do this." My reps are maybe 35 to 40 years old—I love younger people—some of them have not yet viscerally hit the concept of mortality. But it's in my body. My mother lived to be over 103, and I'd like to live to 104. That's a finite amount of time. Many people learn a fifth or sixth language not to go senile; I learn one-person plays. It's very challenging to do 44 pages of text on your own—a challenge I love.
Have you ever felt typecast as a Jewish woman?
I was concerned about it. I fought it. I played Katharine Hepburn, three queens of Henry VIII, and on Broadway both Maria Morelli [in Lend Me a Tenor] and Irena Gut Opdyke the Christian Polish rescuer. I've also played famed actors Stella Adler and Sarah Bernhardt, Israeli Prime Minister Golda Meir, Supreme Court Justice Ruth Bader Ginsburg and now Ruth Westheimer. What I did know to do, like any person with half a brain, was to ride the horse in the direction it was galloping. So, I wasn't going to take any Jewish role, I was going to take the great Jewish roles. And once I accepted one and did well at it…people would come to me with other offers. My role is to depict the Jewish woman in her many splendid colors.
What was the genesis of Lilyville?

I had wanted to write a television series about my mother called Lilyville; Hachette approached me to write a memoir, so I said, "Yes!" I realized if I could see my life through my mother's eyes, and I could see my mother's life through mine, we could cover 110 years of American Jewish women's history. Here we've got two very strong Jewish woman: a mother who thinks you can't have it all, and a daughter who lives like you can. And how do they get along? They don't.
As you describe her in your book, you and your mother, Lily, are clearly very different. In what ways are you alike?
I'm upright, like my mother. I write my thank-you notes within 24 hours. On a more superficial level, I love to give parties, and I've become the matriarch of our extended family. I'm the gatherer. Lily trained me to do that, and it was Lily who built my resilience. I kind of fashion myself after my mother's behavior in the last quarter of her life. When she turned 100, I asked her, "How do you do this?" She said, "Easy! Chocolate and laughter on a daily basis!"
---
Joanne Sydney Lessner is an actor, novelist and Drama Desk-nominated lyricist.