Painting in Shorthand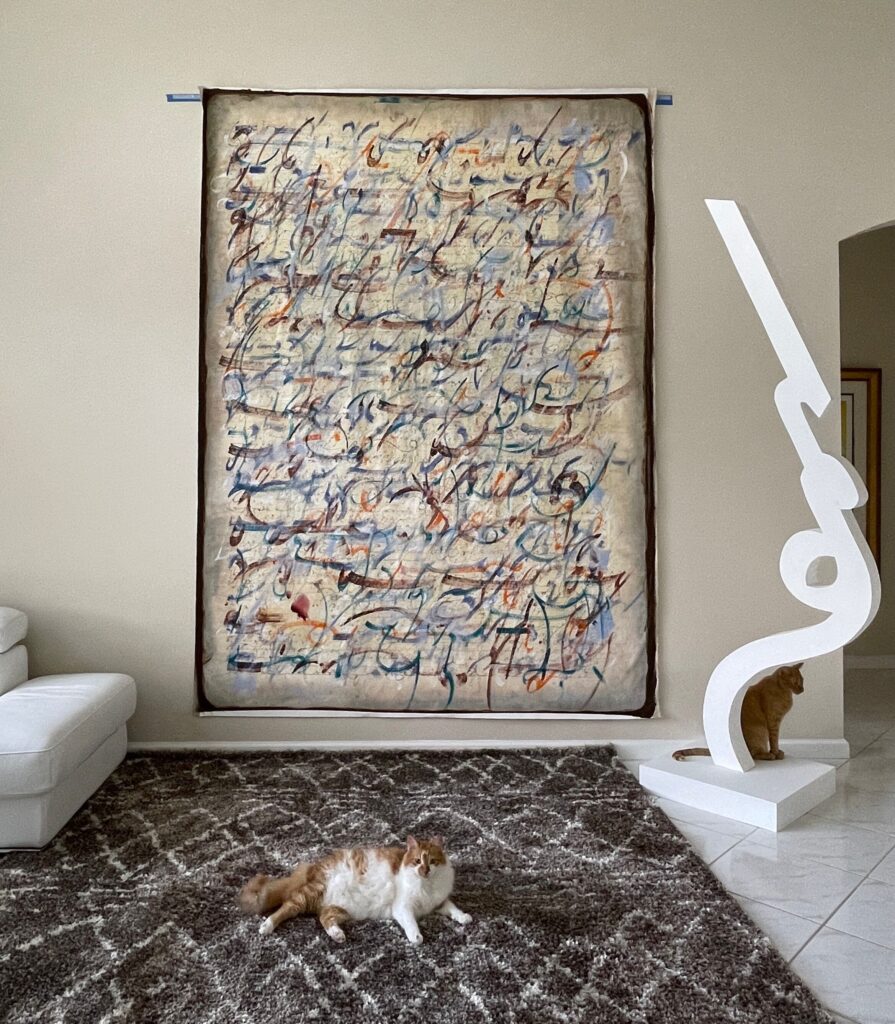 For an art piece titled the Constitution, artist and attorney Stacey Mandell transcribed the entire document, including all the foundational work's amendments, into Gregg shorthand, with swirling words painted in gray, turquoise and brown on a linen-canvas background. The over 9-foot-high piece was created as a comment on the political climate of the past year, which prompted Mandell to "reacquaint" herself with the quintessential American document.
Since retiring from her legal career in 2016 and after attending a class at the Boca Raton Museum of Art School in 2017, Mandell has embraced a later-in-life art career. Using Gregg shorthand, a rapid pen stenography system dating to the late 19th century, she has created multifaceted paintings and sculpture from texts, poetry and Hebrew prayers, using inspirational phrases that juxtapose color, texture, design and meaning (staceymandell.com).
The 58-year-old Boca Raton resident learned the writing system in the 1980s when she worked as a secretary.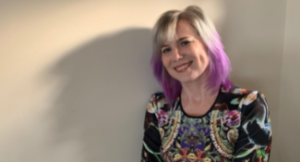 "As I practiced my forms and my speed, I grew to love this beautiful, phonetic writing system," she said of the shorthand style that is now in disuse due to advances in technology that allow for easy transcriptions. Its elliptical forms and flowing script are at once decorative and expressive, explained Mandell. And, since the symbols are based on phonetics rather than spellings, many languages can be transcribed into Gregg shorthand—including Hebrew.
Indeed, Mandell used the shorthand to paint a 2020 commission "Ana B'koach," a kabbalistic prayer recited on Friday evening during Kabbalat Shabbat. She is currently working on another Jewish-themed piece using excerpts from The Blessing of a Broken Heart, an account by author and cousin-by-marriage Sherri Mandell of losing her first-born child, Koby, in 2001 when he and his friend were brutally stoned to death by terrorists near their West Bank homes.
Mandell likes to think that her "paintings allow viewers to interpret what they see. There are different levels of meaning," she said, "and that's what I love most."
---
Jan Engoren is a freelance writer and former newspaper reporter originally from New York who is now enjoying the South Florida lifestyle.