Women Watch Out for Each Other Using Israeli App
Tel Aviv-Yafo has taken a step closer to being a place where women can walk around on their own at any hour and feel safe. Should they feel uncomfortable, they can receive help from a nearby "guardian," a female volunteer trained to provide support by phone, by video or in person.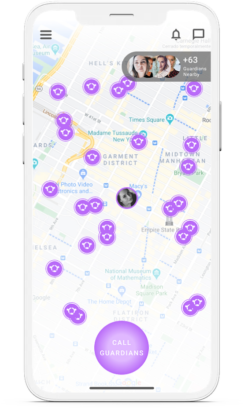 The help comes via a free new Israeli app, SafeUP, that provides three kinds of assistance: a supportive phone conversation when a woman feels insecure; a video connection to three women within about 500 yards who will evaluate the situation and come to the scene or call the police in cases of immediate danger; and location-sharing with a list of women previously chosen by the user.
"Most of the cases involve a woman walking down a street in the dark and feeling uncomfortable," said Neta Schreiber, SafeUP's CEO and co-founder. She added that the guardians are trained not to be judgmental, and that 65 percent of the women who have used the app have done so more than once. The guardians, she emphasized, are not substitutes for the police.
Since launching in Tel Aviv last fall, SafeUP has spread throughout Israel and elsewhere, with a recent pilot program in Boston. Israel already has more than 3,000 guardians, and there are another 6,000 abroad. And once a user's identity is vetted (and kept confidential), she may become a guardian herself following the app's brief training session.
According to Schreiber, "There is a community aspect to wanting to be a guardian."