A Museum on the Move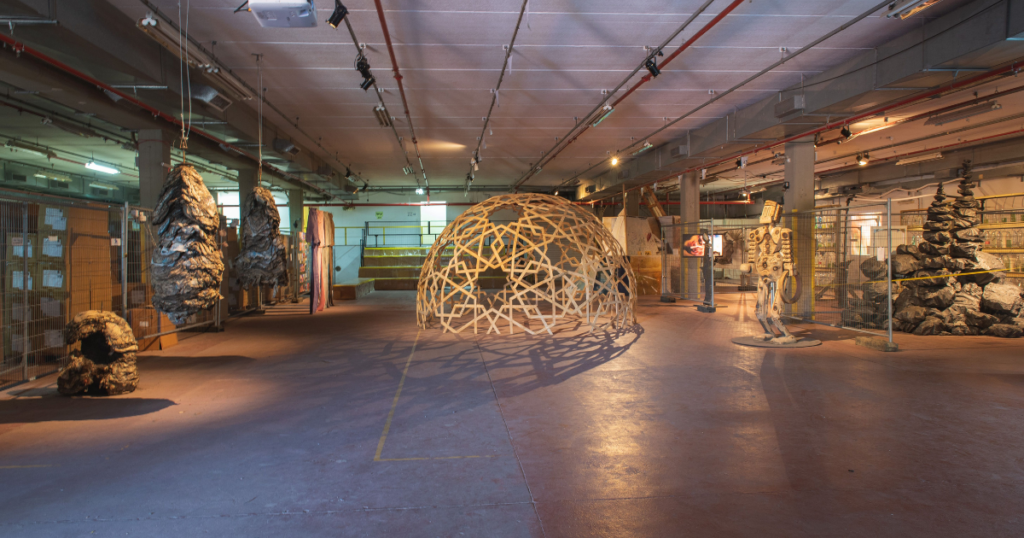 With over 200 museums, Israel reportedly has the most museums per capita in the world. However, residents on the country's periphery, from the Galilee in the North to the Negev in the South, lack easy access to cultural institutions, which are mainly in the center of the country.
That didn't sit well with Milana Gitzin-Adiram, executive director and chief curator of Zumu, who reached out to artists, curators, educators and media professionals to help create a mobile museum of contemporary art that would work with local communities and engage children. In late 2017, she and her husband, Ariel Adiram, launched Zumu–a mashup of the Hebrew zuz (move) and muzeon (museum)–with support from Israeli and foreign donors.
Zumu aims "to transform art into a common language and bring about educational, social and economic change," said Gitzin-Adiram. Each exhibition is a cooperation between Zumu, the municipality and local artists, with multiple events that focus on design, culture and education—essentially creating a pop-up community center. Admission is free for the exhibits and associated events, which have ranged from live concerts to Lego construction extravaganzas.
Zumu's pilot event (the group calls each of these a "stop") was in an abandoned schoolyard in the Negev town of Yeruham and drew thousands to an exhibition on identity—a hot topic in this heavily immigrant area. The stops are typically mounted in unused spaces, such as a defunct towel factory in the southern town of Arad and an empty supermarket in Kiryat Yam near Haifa. All stops feature Zumu's distinct container displays—changing installations set up in large shipping containers that have become a hallmark of the mobile museum.
"In every city we go to, Zumu looks a little different," said Adiram, Zumu's communication director. "Wherever we go, all the local schools bring their classes. Our visitors are greeted with tea and cookies because we want them to feel a museum isn't scary; it's a welcoming place, like home."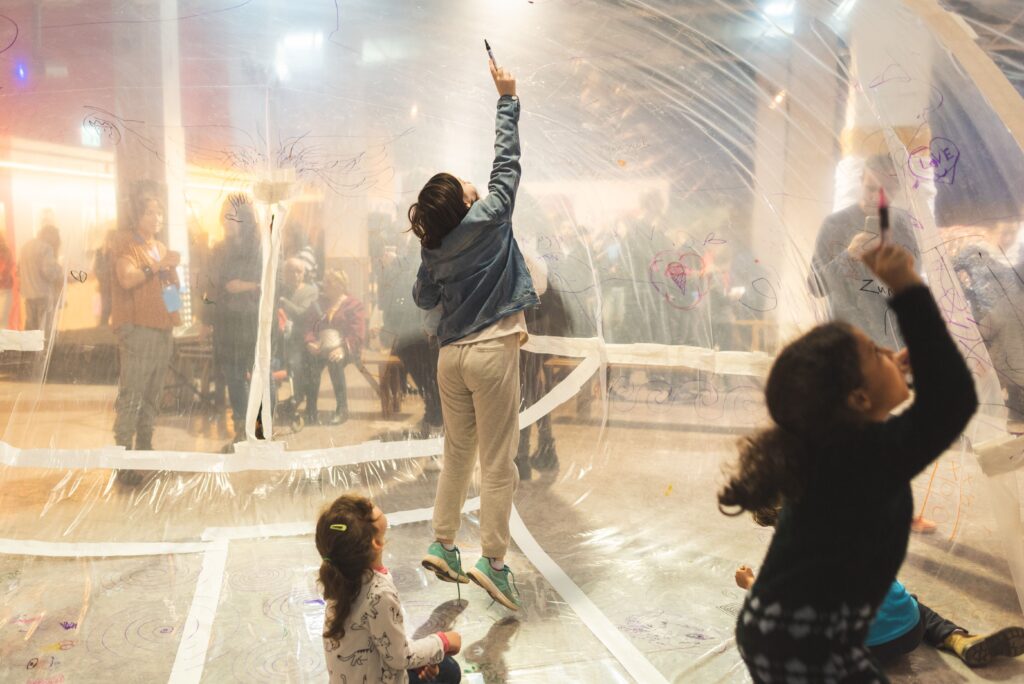 Since its opening, the organization has created one show per year, except during the pandemic, some with works by up to 60 artists showcased over 10,000 square feet, making Zumu the largest contemporary art venue in Israel, according to Adiram. During the pandemic, Zumu focused on expanding its website with videos and art from its past programs.
Zumu's first post-pandemic stop had been planned for May, in Lod, a mixed Arab and Jewish city near Tel Aviv. The focus was to be the fault lines in Israeli society and, specifically, Lod's past and visions for a utopian future. Due to the civil unrest and violence in the city after Hamas began launching rockets at Israel in mid-May, the stop was postponed until September and new exhibits are being created to reflect the situation.
After announcing the change on Facebook, Gitzin-Adiram wrote, "I have no intention of giving up art as a weapon of change, compassion and hope."