New Film Dismantles the Myth of Hitler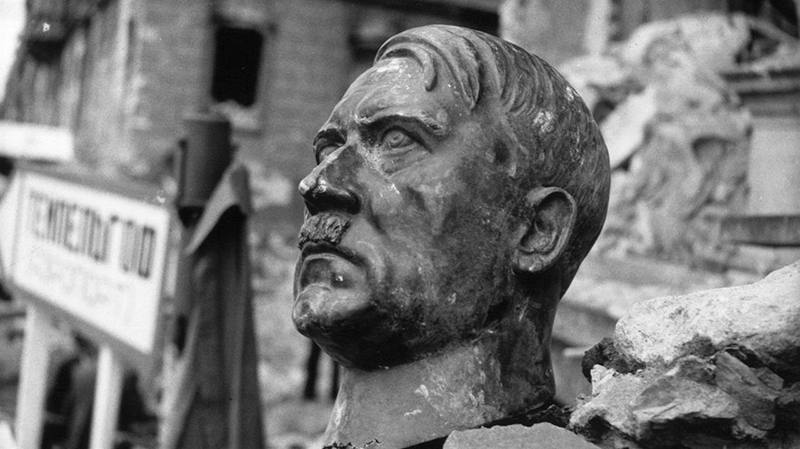 As a Jewish woman, watching the provocative new documentary The Meaning of Hitler made for a gut-wrenching experience. Indeed, I had to view the film in small increments because of the difficult subject matter.
The documentary explores contemporary society's enduring fascination with Hitler and Nazism through historical audio and video footage as well as modern film. Woven throughout the film are interviews with scholars and writers, including professor Deborah Lipstadt, who is awaiting a congressional hearing to become the United States Special Envoy for Monitoring and Combating Anti-Semitism.
As co-producers and directors Petra Epperlein and Michael Tucker demonstrate in the film, Hitler is among the most well-known men in the world, mythologized in hundreds of films and television series. The husband-and-wife team looks at the myriads of ways in which his poisonous ideas have spread and become normalized, not just in Hollywood but also on social media and contemporary politics.
When Epperlein and Tucker, who live in both New York City and Berlin, began work on the film almost five years ago, it was easy to succumb to a type of dystopian dread around the rise of Nazism. "Newspapers, magazines and best sellers warned of a fascist future. [George Orwell's] 1984 was back on the best-seller list. Not a week went by without 'Hitler' or 'Nazi' trending on social media" they acknowledged in a director's statement to the press.
During their research, the pair came across the 1978 German best seller The Meaning of Hitler by Sebastian Haffner, a pseudonym for journalist and writer Raimund Pretzel. That nonfiction work analyzes the life and impact of Hitler by dismantling the myths around the rise of Nazism—an approach that became the focus of the new documentary.
In an interview with Hadassah Magazine, Epperlein and Tucker discuss antisemitism and the creation of their documentary, which is now available in select theaters and on demand in multiple services including Amazon and Apple TV. The interview has been edited for brevity and clarity.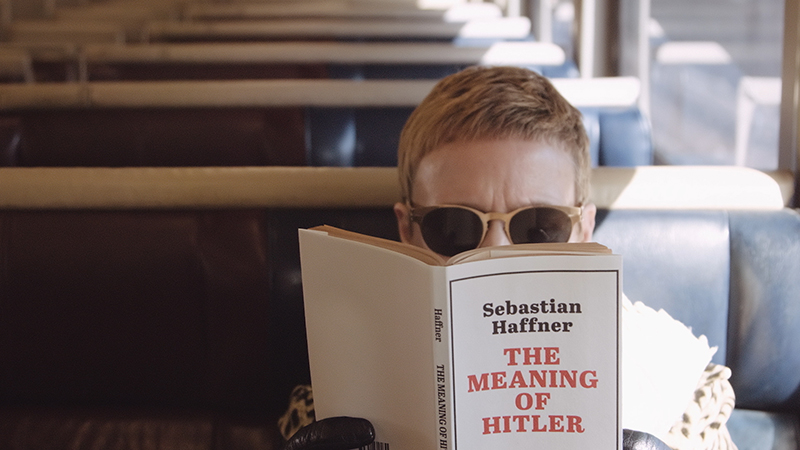 What first drew you to creating the film?
Epperlein: The initial spark was seeing the rise of the far-right anti-immigration PEGIDA (Patriotic Europeans Against the Islamicisation of the Occident) movement in Dresden in 2015. Seemingly normal people quickly became radicalized, and it was chilling to see what was previously viewed as fringe become a middle-class movement.
Why was your discovery of Haffner's book so important?
Tucker: With The Meaning of Hitler, Haffner set out to kill the legend. Whereas the biographers of his day were often guilty of rehabilitating Hitler's character by defining him through his supposed accomplishments, Haffner defined Hitler as the prototype for what the German writer Hans Magnus Enzensberger later dubbed the 'radical loser': a man whose whole identity was staked on a fanatical project born from the radicalization of his—and his followers—perceived victimhood.
Why do you think hate and antisemitism are so difficult to eradicate? 
Epperlein: In the film, Israeli historian and Holocaust scholar Yehuda Bauer speaks to this well: "The problem that we have is not that the Nazis were inhuman, but that they were human," he said. "The basic problem that we have is with ourselves not with the Nazis."
Tucker: It's a difficult question, but the more pressing question is probably how to prevent young people from falling into the world of antisemitic conspiracy theory and hate. Internet platforms need to do more, and certainly schools in the United States could do more. One of the more concerning aspects of this new wave of hate is how it masks itself as irony.
Online humor is used to mask very real hate. Google "Hitler was right" or "Hitler did nothing wrong," and you'll open a door that you'll quickly want to close. Online, antisemitism has been completely mainstreamed. In the film, we show how PewDiePie, a YouTube star with 100 million followers, performed a very antisemitic stunt and then acted shocked and surprised by the result. The son of a friend of ours saw the stunt and was confused that media were criticizing PewDiePie. All of this just seeds further hatred.
How has the pandemic been used to either unite or further divide us?
Tucker: We are answering this from Berlin, where today thousands of "Querdenker" (anti-vaccine protesters) have descended on the city and there are running battles between them and the police. But perhaps this has less to do with the pandemic and more with how groups have constructed (and live) in entirely different versions of reality. From the perspective of the film, this is about grievance and perceived victimhood.
The film talks about Holocaust denial, even showing footage of Holocaust denier David Irving outside Treblinka cracking a joke about the Jewish work ethic. With so much proof, why do people think the Holocaust did not happen? 
Tucker: They know it happened. Denial is an extension of Nazi cruelty. It's a tool of hate.
We see denial of events happening today. Look at how 1/6/21 and the attack on the United States Capitol are being spun. There are people trying to say that didn't happen. Or that those involved in the attack are victims.
We see people like right-wing political commentator Dinesh D'Souza calling the Capitol police who were attacked "boohoo thespians" on Twitter. Civil society is at a breaking point. The film asks if there is a way to undo radicalization.
Susan L. Hornik is a veteran entertainment and lifestyle journalist.