When the Right T-Shirt Makes a Big Difference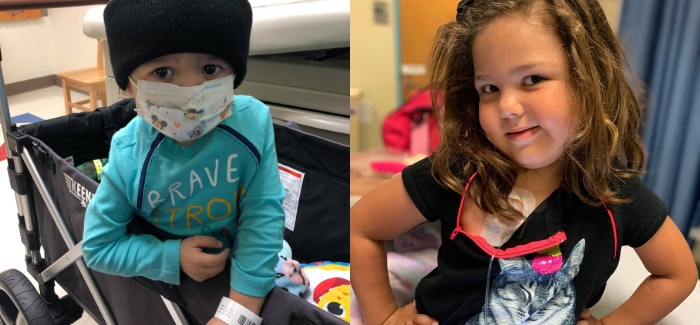 At the age of 17, Jordan Harouche is already a cancer survivor, an entrepreneur and a philanthropist.
In the fall of 2019, Harouche was diagnosed with a rare type of brain cancer. During the first of six rounds of chemotherapy at NYU-Langone's Hassenfeld Children's Hospital in Manhattan, he felt embarrassed that his hospital gown had to be lifted to access the medical port for the chemotherapy drugs. His mother, Jodi Harouche, ordered a special T-shirt that unzipped at the top to allow access, but, he said, it was expensive and uncomfortable. Enter his grandmother Judy Harouche, who volunteered to make him another one. He chose a T-shirt that read, "My oncologist is my hairdresser," and she sewed in the zippers.
"I felt I was a normal kid wearing a normal T-shirt," said Harouche, who is now in full remission.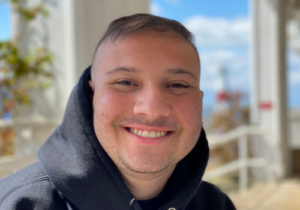 From that beginning, Harouche founded JZips, a nonprofit organization that has received over 2,000 donations of new children's T-shirts and redistributed them free of charge, zippers sewn in, to children in hospitals all over the country and to individuals by request. The sewing is the domain of Jordan's mother, president of a technology communications company, and his grandmother, a former art teacher born in Budapest who learned to sew from her mother, Veronica Keri, a seamstress who survived Auschwitz and who is still alive at 98. For each shirt they create, they recite a prayer that the child who receives it will overcome illness and be healthy. The teenage Harouche is the CEO, in charge of quality control, shipping, social media and marketing.
A resident of Great Neck, N.Y., and a freshman at Hofstra University, Harouche says he is "100 percent" motivated by tikkun olam to provide children and young adults undergoing cancer treatment with normalcy, comfort and dignity.
"It's the little things," he said, echoing the company's motto, "that make the big things easier."