Destination Israel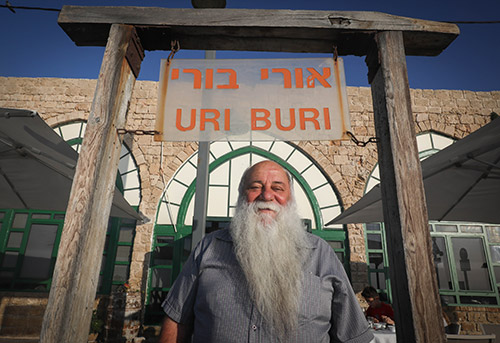 May 2021 was among the cruelest months for Israel's tourism industry. Just as citrus blossoms sweetened the air, tempting Israelis in the hospitality business to believe that their pandemic-imposed isolation was over, a political crisis erupted and flamed into the brutal conflict dubbed Operation Guardian of the Walls.
This was hardly the atmosphere for welcoming the return of tourism. And it was a major blow for many in the business, including two Jewish hoteliers who had poured their hearts and savings into their establishments in Akko's Arab-populated Old City. In 2016, Evan Fallenberg had turned a 300-year-old ruin and its surroundings into Arabesque, a small hotel and artists' retreat. Several years earlier, famed chef and restaurateur Uri Jeremias had transformed two decaying properties with a 1,500-year history into Efendi, a boutique hotel three minutes' walk from Arabesque. Both hotels were models of coexistence, staffed by Jews and Arabs.  
Akko, said Fallenberg, "is as abroad as you can get in Israel" and "was and is the most welcoming city. We heard it from all our guests."
Then, in May, just as it looked like reopening for foreign visitors was imminent, the political crisis sent Jews and Arabs, many of them youths, rampaging through Israel's cities. In Akko, a mob of young Arabs torched Efendi as well as Jeremias's legendary seafood restaurant, Uri Buri, and even damaged Flooka, an Arab-owned restaurant. Then the rioters broke into Arabesque and smashed every item that could be broken.
As Fallenberg, who is also a novelist, literary translator and professor of creative writing and literary translation, mourned what seemed the end of a dream of coexistence, he was buoyed by support from people around the world and his Arab neighbors and friends. Both he and Jeremias were determined to rebuild. In fact, both men reopened their hotels earlier this month. Meanwhile, Uri Buri is taking longer to renovate.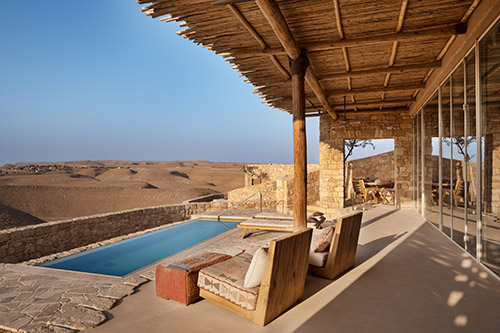 Despite a rise in covid-19 cases and some new restrictions, Israel's approximately 500 hotels are still eagerly awaiting the full reopening of the skies and the return of foreign tourists, though it will take time until the all-time record of incoming visitors—4.55 million in 2019—is met.  
"The tourism branch is the first to be hit by the corona crisis and the last to recover," said Amir Hayek, president of the Israel Hotel Association. "Recovery is slow and cautious." Nevertheless, he said, "our branch is very optimistic. We believe that in 2022 and as we approach 2023, we will see a full return" to previous levels.
Signs of that optimism can be found in the recent opening of several new hotels. Among them are two in Jaffa that evoke bygone eras: the Art Deco-style Elmina Hotel and the Marriott-owned Jaffa Hotel, a former convent and hospital whose lounge is situated in what was the nuns' chapel. For the ecologically minded visitor who also prizes creature comforts, the luxurious Six Senses Shaharut resort and spa, an hour's drive north of Eilat, offers stargazing, camelback trekking, desert vistas and private swimming pools.
In another positive development, at least for now, Israel's famous hotel breakfast buffets, which were limited by Covid-19 restrictions, are back, Hayek said. One of the problems for hotels, he added, is recruiting staff. Eilat hotels are aiming to bring the number of Jordanian workers back to the pre-pandemic level. Elsewhere, hotels are employing Palestinians with work permits and are hoping to bring workers from the Philippines, all fully vaccinated.    
Several iconic historical and cultural sites used the down time to spiff up. In Jerusalem, for example, the Tower of David Museum embarked on a $40 million renewal and conservation program. Among the additions to be completed by spring 2022 are a new permanent exhibition, improved access (including two elevators) and a new entrance pavilion with a café, right at Jaffa Gate.
In Tel Aviv, following a $100 million expansion and shift of focus, Beit Hatfutsot Diaspora Museum reopened as ANU, Museum of the Jewish People. Whereas the museum formerly concentrated mostly on Jewish history up to the founding of the State of Israel, the new focus is on the Jewish people and Jewish life today.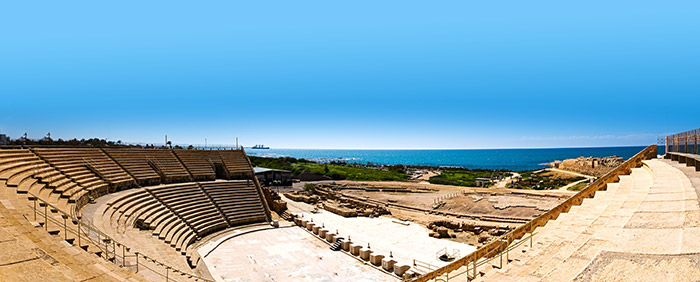 Tel Aviv, which brands itself as the "nonstop city," has resumed its year-round festivities, beginning with Cycle Tel Aviv, offering a variety of routes during Sukkot; a marathon in February; the Pride Parade in June; and a free opera-in-the-park performance in August. 
Outside the cities, the Israel Nature and Parks Authority used the year to conserve heritage sites throughout the country and make them more accessible for those with disabilities. 
"Conservation preserves the original finds for us and for future generations and presents them in the best way possible," explained Zeev Margalit, the authority's director of conservation and development. Under the supervision of professionals, the work also provided employment for hundreds of Israelis who had been laid off because of the pandemic. 
In ancient Caesarea, for example, a Roman-era theater originally provided the stage for classic Greek and Roman plays, with the Mediterranean Sea as the backdrop. In modern times, the theater has been the venue for the annual Caesarea Jazz Festival and for pop and rock performances. But the massive sound and lighting arrays for these concerts have taken their toll, so the stage had to be rebuilt.
At Masada, King Herod's mountaintop fortress and palace near the Dead Sea, the Roman-era bathhouse had spa-like amenities, but they had deteriorated over time, Margalit said. Now the ancient hypocaust—the bath-house heating system that produced and circulated hot air under a floor that was supported by pillars—can be seen in almost its original state. The frescoes, with geometric patterns only, in keeping with Jewish tradition, are now as fresh and bright as they were in Herod's day.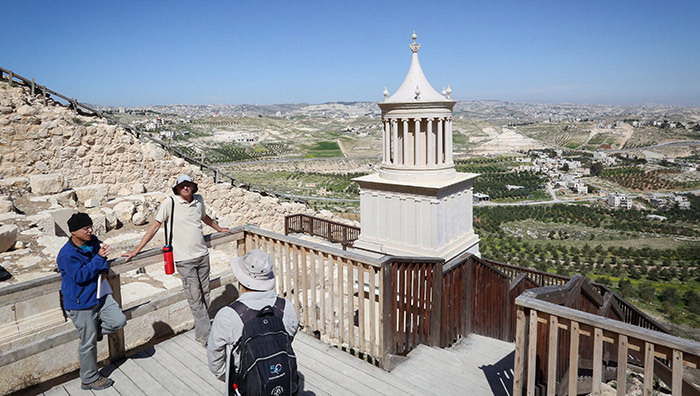 The same is true of the frescoes at Herodium, where Herod is said to be buried. There the frescoes include two nautical scenes—one of warships, their wind-filled sails billowing, and another of a boat with a mast and furled sail, propelled by oars.
At many sites, including Korazim in the North, with its magnificent first-century CE synagogue, and Avdat in the South, with its acropolis topped by a temple dedicated to a Nabatean king, paths have been improved to accommodate visitors with limited mobility, including those in wheelchairs. 
At some destinations, the visitor centers have been revamped. "It's a totally different experience," said Amit Levakov, head of marketing at the Israel Nature and Parks Authority. At Megiddo and Herodium, for example, there are new multimedia presentations and computer-generated simulations. At Herodium, visitors now enter through the historic entrance to the palace, which dates from the Second Temple period.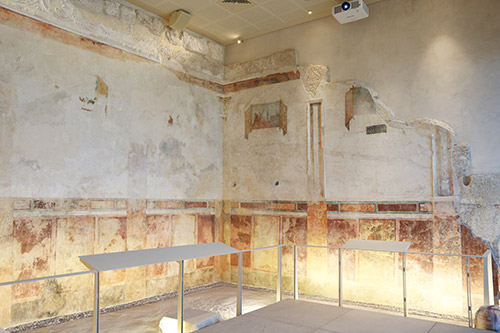 And, Margalit added, a balcony is being built overlooking the remains of Herod's presumed tomb and will be accompanied by a 3-D model of the tomb.
On the road to Jerusalem, the authority has opened a new interactive museum, the Khan Sha'ar Hagai—Bab el-Wad National Heritage Site. It is housed in a 19th-century Ottoman inn where visitors traveling from Jaffa on donkeys or in stagecoaches called "diligences" would stay overnight before the dramatic ascent to the Holy City. The museum chronicles the fierce battles to gain control of the road and end the siege of Jerusalem during Israel's War of Independence. (Tickets to all the authority's sites are available online.)
As tourist restrictions begin to be lifted, airports and border crossings remain a bottleneck for incoming visitors.
When Israel reopened its gates to foreign tourists in May, initially, only groups were allowed and each individual member had to show proof of vaccination (with the exception of children) and undergo Covid testing upon arrival. At the end of June, the government announced plans for a permanent testing facility at Ben-Gurion International Airport. Now, with the rise of the Delta variant, travel restrictions remain in flux. Prospective visitors should check the governmental website for the latest guidance.
Despite restrictions, the demand is there. In May, when Israel announced the pilot for group visits, the available slots were filled within nine minutes, according to a Tourism Ministry spokesperson. Some groups that had booked for 2020 simply rebooked for 2021 and 2022.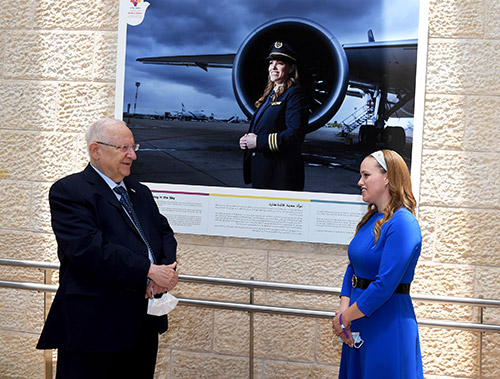 "The longing for experience and human interaction that so many of us feel is now translating into a massive pent-up demand for travel to Israel and beyond," said Jeff Rubtchinsky, CEO of Ayelet Tours, Hadassah's official travel partner. Rubtchinsky added that his company "has been working closely with the Hadassah Medical Organization to establish health protocols that ensure travelers can safely return to experiencing Israel."
On June 6, as one of Reuven Rivlin's last acts as president of Israel, he inaugurated "Hamsa Aleinu," a new photography exhibit at the departures' concourse at Ben-Gurion International Airport. The exhibit, whose name evokes protection from harm as well as good luck, highlights the many rich partnerships within Israeli society and displays the mosaic of contemporary Israeli life through portraits, including ones of Nechama Spiegel Novak, the country's first ultra-Orthodox female pilot, and Sanaa Mahamid, the first Muslim woman to drive a motorcycle ambulance.
"Over the last year, we have all dreamed of getting back to normal. There have been too many painful, sad and even desperate moments," Rivlin said at the exhibit's opening. He also lamented the violence that had erupted in May, when he noted that many Jews and Arabs "couldn't see how the jigsaw pieces of Israeli society fit together into a bigger picture." The photographs, which will be on display until the end of 2021, will help travelers "get to know the people who live and breathe true partnership," Rivlin said. 
For Akko hoteliers Evan Fallenberg and Uri Jeremias and their staffs—the living embodiment of this mosaic—the dream of true Jewish-Arab partnership remains unbroken as they await the full return of visitors from abroad.    
Esther Hecht is a journalist and travel writer based in Jerusalem.