Tilly Shemer Helps Students Find Their Voices on Campus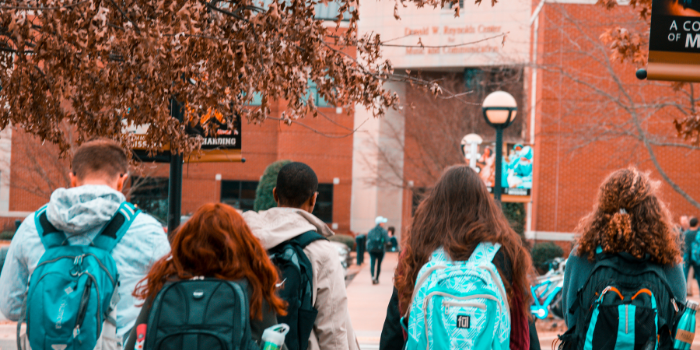 As college students return to campus, many after a year of remote learning, there is growing concern about the level of antisemitic and anti-Israel activity at universities across the country—so much so that the Anti-Defamation League and Hillel International recently announced a partnership to help schools address and document it. According to Tilly Shemer, executive director of the Hillel at the University of Michigan—which boasts one of the country's largest Jewish student populations with some 5,000 Jews out of 30,000 undergraduate students—her school is not alone in seeing significant recent anti-Israel activity that crosses into antisemitism, making Jewish students feel "unseen" and "othered." Shemer's Hillel, with an annual budget of $2.5 million and a staff of 16, is the largest run by a woman. This interview has been edited for brevity and clarity.
---
What are some recent challenges for Jewish students?
In May 2021 [as Israel was involved in a conflict with Hamas in Gaza] the student government put forward a statement condemning Israel. It used the language of pro-Palestinian groups even as rockets were falling on Israel, the kind of statement we would have seen previously come from activists now put out by a mainstream group. If the student government had acknowledged suffering in Israel and not taken such a one-sided extreme perspective, there would have been greater understanding. When Jewish students communicated how they felt, they received a very cold response, that the statement "was intended for the most marginalized group." That made our students feel unseen, that when they say something feels antisemitic, they're not being heard.
The sad conflation on campus that is challenging for me is the overlay of Israeli-Palestinian dynamics on students. When a Jewish student said at a student government meeting that the Jewish community should have been considered and even consulted on the statement, another speaker responded that the student government should not consult with the "oppressor." That is when the line from anti-Israel to antisemitic is crossed, when a student is seen as an oppressor just because they're Jewish. It's deeply problematic.
How has the climate for Jewish students changed overall?
It has changed on campus like it has changed in this country. People are more siloed by their views and keep to communities of like-minded individuals. We try to overcome that by creating dialogue environments for our Jewish students to speak across their differences and listen to one another.
It can also be challenging for Jewish students when they're part of a student group based on values or an identity, for example, one focused on social justice issues. We see anti-Israel politics creep into those spaces with their leaders making statements that fall outside of the group's purpose. It makes it very difficult for students who have found a like-minded community but need to navigate whether to bring up their views on Israel or stay silent. They feel very torn.
How is your Hillel addressing anti-Israel and antisemitic activity?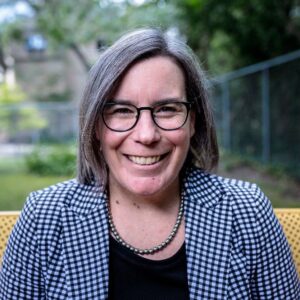 Hillel's role is to help students find their voice in these moments. This can be through one of our educational series on Jewish identity, antisemitism or relationship with Israel. It can be when we work one-on-one with students to address a bias incident, including directing them to the university's Student Life office. It can be during our Campus Leaders trip to Israel during which we help mostly non-Jewish student group leaders see the complexity of Israel's reality. It can be when an anti-Israel incident happens and we work with students to write articles for the campus newspaper or present their views to student government.
Growing numbers of young Jews identify as non- or anti-Zionist.
Do you see that on campus?
There's always been a small number who identify as anti-Zionist. More connect in a positive way. The number of students going on Birthright Israel and doing internships in Israel remains high.
But more students are saying they don't need to be involved with Israel to be engaged with their Jewish identities. I have student leaders of our Hillel who have no interest in Israel. They get upset when people assume that because they have Hebrew on their T-shirt from Camp Ramah that they have a particular perspective on Israel.
---
Debra Nussbaum Cohen, author of Celebrating Your New Jewish Daughter: Creating Jewish Ways to Welcome Baby Girls into the Covenant, is a journalist in New York City.