From Sarah to Sydney
From Sarah to Sydney: The Woman Behind All-of-a-Kind Family
by June Cummins with Alexandra Dunietz
(Yale University Press)
Five sisters, each two years apart in age, gamboled through the streets of New York City's Lower East Side in the early 20th century, clad in identical dresses sewn by their fastidious Mama so that they would be "all of a kind." These beloved characters are, of course, Ella, Henny, Sarah, Charlotte and Gertie Brenner, whose adventures and misadventures were chronicled with loving simplicity by author Sydney Taylor, born Sarah Brenner. The daughters of a poor immigrant family, they were the first young Jewish characters from a mainstream publisher to be introduced to American children.
The series was semi-autobiographical, based on Taylor and her own sisters, whose actual names are given to the quasi-fictional characters (although author Sarah morphed into Sydney during her adolescence). The books emphasized the importance of Jewish ritual and experience as well as the urge toward "Americanization." These tandem themes are ably explored by the late June Cummins in her impeccably researched, scholarly biography of Taylor that is as readable and engrossing as Taylor's own delightful stories. (Cummins, who suffered from amyotrophic lateral sclerosis, passed away in 2018 before her work on the biography was completed. A debt of gratitude is owed to her academic colleague Alexandra Dunietz, who brought Cummins's work to fruition.)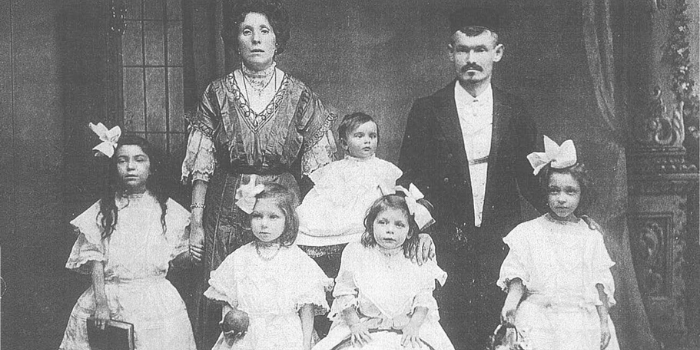 "Taylor was a transformational figure not only in American children's literature but in American Jewish life as well," Cummins writes. She brought Jewish culture and themes into the American mainstream, "enlarging the public's understanding and increasing its acceptance of American Jews."
Taylor's parents, Morris and Cecilia Marowitz Brenner, emigrated from Germany in 1900, moving into a crowded Lower East Side packed with multigenerational immigrant families. Tribute is paid in the biography to the impact the dedicated educators of the city's public school system had on the young children of poor immigrants. Similar attention is paid to the settlement house movement, a social, educational and cultural organization that opened new worlds to Jewish immigrants of all ages. Cummins, an honest biographer, observes that while Taylor's fictional Mama is portrayed as compassionate and understanding, the actual Brenner mother exuded "Germanic superiority" and was aloof, critical and demanding. She hypothesizes that the Mama of the tales was based on Lillian Wald, the much loved founder of the Henry Street Settlement, which Taylor frequented.
The family eventually left the Lower East Side for the Bronx, where Sarah attended Morris High School and reinvented herself as Sydney—a name she considered more American (i.e., less Jewish). New social and intellectual awareness catapulted her into the world of socialist affiliations, including membership in the Young People's Socialist League and taking courses at the leftist Rand School. After a series of adolescent romances, she married a budding pharmacist, Ralph Schneider, in 1925, in a civil ceremony at Brooklyn's City Hall. He later changed their surname from the Yiddish Schneider, which means tailor, to the more American-sounding Taylor.
The marriage was a difficult one, their home devoid of what Taylor herself described in her diary as "…the inner glow of my childhood days when the observance of the ancient and time worn customs played so important a part in my life." And Cummins describes Taylor's strained relationship with their only daughter, Joanne. However, Taylor's publishing success, as well as her visits to libraries and schools throughout the country, afforded her gratification and pleasure.
Even as adults, summers brought the Brenner sisters, who remained close throughout their long lives, to Camp Cejwin in Port Jervis, N.Y., where Taylor wrote and produced dramatic plays designed to "…expand the children's understanding of the spirit and culture of Judaism." Despite her own Jewish ambivalence, she spent 40 summers at Cejwin, often prioritizing her commitment to the Jewish summer camp over the writing and publicizing of her wildly successful books.
From Sarah to Sydney is a long literary journey through early 20th-century Jewish life, from the crowded tenements of the Lower East Side to the relative affluence of the Bronx, from the joys of a successful career to the dilemmas of assimilation.
As children, Jewish and non-Jewish alike, continue to read the All-of-a Kind-Family stories, so adult readers will also gain both pleasure and knowledge from this honest and unflinching biography of the woman who created them.
---
Gloria Goldreich's latest novel is The Guests of August.