Farm-to-Table Israel Philanthropy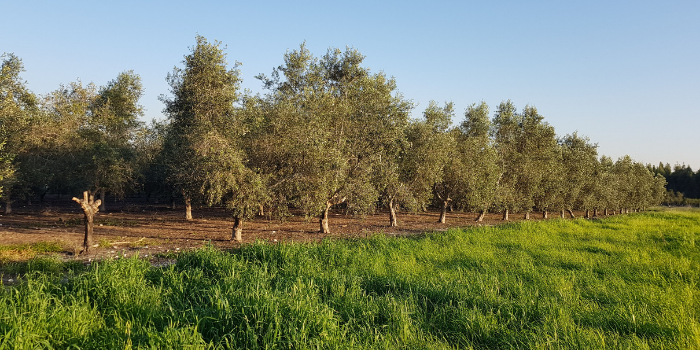 Making the desert bloom by planting a tree in Israel? Classic. Adopting an olive tree and savoring its oil on salads all winter? Very 2021.
While American Jews have long cherished the tradition of sponsoring a tree in Israel—most notably through the Jewish National Fund—a new olive tree program, My Tree in Israel, personalizes the concept for the farm-to-table era. For $220, My Tree in Israel facilitates the one-year adoption of a mature olive tree in a grove near the Jezreel Valley and, in return, the sponsor receives six bottles of custom-labeled kosher oil from the fall harvest.
"It's a more personal way to connect people who love Israel with the land," said Yishai Gelb, who founded the company a year ago with the father-and-son team of Yaakov and Ofir Asaf.
For oenophiles, there is a similar initiative that promotes the sponsorship of grape vines in Israel. Depending on the level of giving, Wine on the Vine, a project of the Israel Innovation Fund, sends donors a certain number of bottles of wine produced from grapes sponsored by their gift.
By September 2021, the Haifa-based My Tree in Israel had brokered more than 500 tree adoptions. Gifts and memorials are popular motives for tree investment, as is the desire to counteract the BDS (Boycott, Divestment and Sanctions) movement, according to Gelb. He especially includes in that group religious Zionists—both Jews and evangelical Christians.
Modern opportunities for tree sponsorship in Israel foster personal engagement with the land and offer something beyond a certificate. My Tree in Israel encourages sponsors to visit their trees and is rolling out a program for North American Jewish day schools that emphasizes Israeli agriculture, geography and environmentalism. Already, school tours of the olive groves have been conducted over Zoom during the pandemic, and Gelb says in-person visits are scheduled for this winter.
Olive oil is, of course, a popular food and a Hanukkah staple. But Gelb points to greater resonance. "Olive trees are indigenous to Israel. They're mentioned in the Bible," he explained. "The olive branch is an emblem of peace worldwide. It's a tree that symbolizes so much about Israel."