Crossing the Generational Divide on TikTok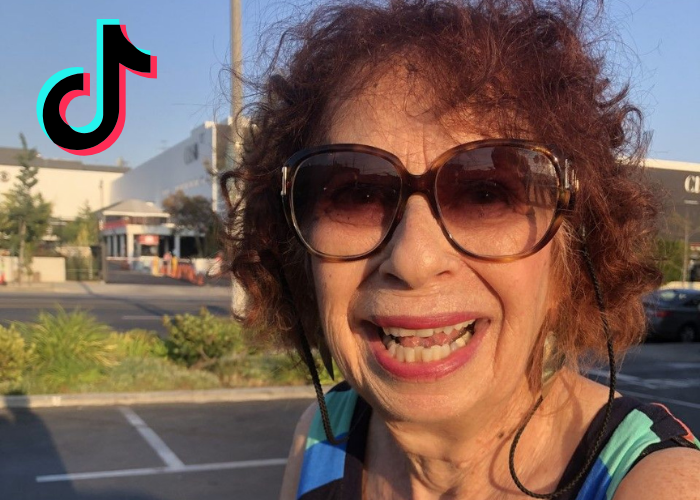 Despite roles in over 50 movies and television shows, including a recurring gig on Seinfeld where she played Doris Klompus, the irritating neighbor of Jerry's parents in their Florida condo complex, it is on TikTok where Annie Korzen may be enjoying her most enthusiastic audience yet. Indeed, the accomplished actress, writer and professional storyteller is something of a sensation on the short-form video app popular among tweens, teens and young adults.
And she owes all the recent press to her 7-year-old grandson, Maxwell, who introduced her to TikTok, and her 30-year-old-friend, Mackenzie Morrison, who convinced her to use the platform to find a larger viewership for her quirky humor. Almost six months and nearly 200 TikTok videos later, Korzen (@akorzen) has around three million likes and 250,000 followers.
Her social media success has garnered all kinds of attention, including an appearance on Dr. Phil and a feature story in the Los Angeles Times.
Morrison edits and posts the videos because Korzen said that she herself "doesn't understand all the technical stuff." The octogenarian describes TikTok content as mostly clips of "some young girl shaking her booty or putting on makeup. I think I'm one of the few who use it as a platform for ideas."
Those ideas are typically humorous observations accompanied by a subtle message. Highlights include her philosophy on fashion and shopping, from her love of .99-cent stores to the maxim that "I don't buy anything unless it's worth more money than I paid for it." Other uploads show her interacting with much younger friends—even teenagers—in her Los Angeles neighborhood, asking them embarrassing questions ("Who do you love more, me or your mom?") that endear Korzen to her TikTok followers, and presumably to the bemused guests.
Her direct yet loving manner extends to her own family. She candidly relates on TikTok how her husband of more than 50 years, artist and film producer Benni Korzen, is a fashion disaster. She also explains how she came to have a Black grandson, the aforementioned Maxwell, who was adopted and is "the best, the brightest, the most beautiful child in the history of the universe."
Offscreen, Korzen loves live theater and has performed one of her solo shows, Yenta Unplugged, on three continents. She is a member of the Braid, a Jewish women's theater company based in Santa Monica, Calif., where her last show, Annie Korzen Famous Actress, ran for five months. Korzen has also entertained numerous Hadassah chapters and Jewish federations across the country.
"I'm 82 years old and I'm busier than I've ever been," said the actress. "I'm having more fun professionally at this age than I ever have in my life."