A First-class Destination Waiting to be Discovered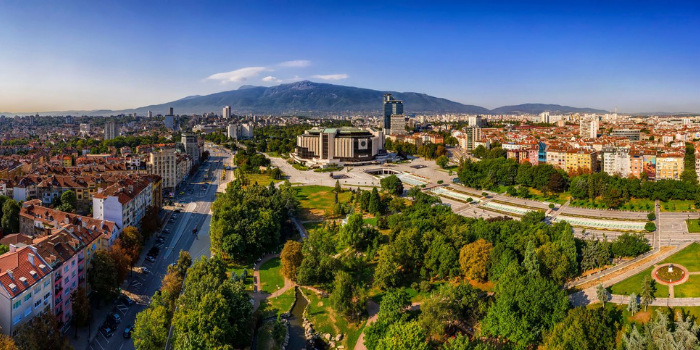 In the 15 years I've been visiting my husband's family in Sofia, Bulgaria, I've watched European Union membership transform the city from a post-Communist backwater into a vibrant capital. Rusting trams and weedy parks have been replaced by a world-class metro, manicured gardens and pedestrian boulevards where stylish crowds stroll.
Today, I tell American friends that if they want to explore a new corner of Europe, Bulgaria is an excellent choice. What it lacks in historic charm (more on that later), Sofia makes up for in serendipity: dramatic mountain scenery, Mediterranean-style cuisine and the largest synagogue in Southeastern Europe. English is now ubiquitous, and the city is still cheap enough for budget travelers to go first class.
With traditions of secularism and interfaith tolerance, Bulgaria is also among the most comfortable European destinations for Jews and is a favorite of Israelis, who enjoy the short flight and legal gambling. When locals meet Jewish visitors, they proudly relate how—despite siding with the Axis powers during World War II—Bulgarian authorities saved their entire Jewish population from Nazi deportation. And the Holocaust wasn't the first time these lands offered refuge. Bulgaria's modern-day Sephardi community traces its roots to Iberian Jews expelled in the 1400s who resettled in the Ottoman Empire.
This heritage of religious coexistence is visible at the so-called Triangle of Tolerance, where temples for three major religions stand on a single downtown block. The glorious, Moorish-domed Sofia Synagogue, Banya Bashi Mosque and Sveta Nedelya Church cluster in the oldest part of Sofia, where the urban landscape is a palimpsest of European history. Indeed, shoppers heading to the nearby open-air market of Zhenski Pazar pick their way through a courtyard dotted with stone ruins from the time of Roman rule, which lasted from the first century BCE until the fifth century, the period when the city was called Serdika.
A Jewish community sprang up along the Danube shortly after the Romans arrived. But Sofia, a remote outpost during the ensuing five centuries of Ottoman rule, only became the capital after Bulgaria won independence in 1878. So while visitors will find some ancient churches and classical ruins, the oldest neighborhoods of Sofia mostly date to the turn of the last century—and much of the city is considerably newer.
The vast majority of Bulgaria's 50,000 Jews immigrated to Israel after World War II. More left in the 1990s after the Communist regime collapsed, and around 4,500 Jews still live here, mostly in Sofia. Incredibly, Ladino, the Judeo-Spanish dialect, remained their vernacular for half a millennium. Joseph Benatov, a Philadelphia-based Sofia native who leads Sephardi heritage tours of the Balkans, explained that Ladino only dwindled as the community's Jewish schools shifted instruction to French and then Bulgarian in the 20th century.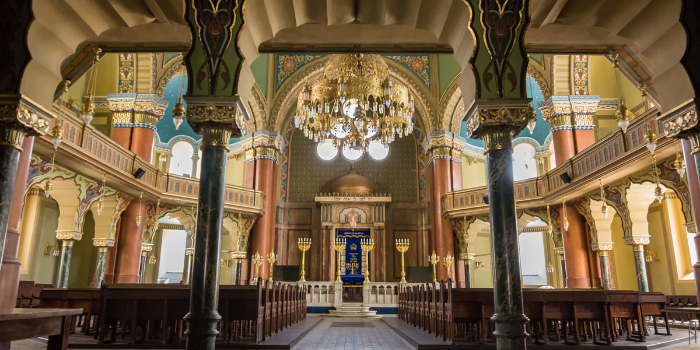 Still, the scene was lively on a summer morning at the Jewish community center, housed in a 1920s building. People of all ages passed through a metal detector and picked up a copy of the Jewish News, a local paper published twice a month that covers community doings, then headed for cards or yoga in the courtyard. "It's where we grew up as kids, the true hub of Jewish life," Benatov said of the JCC. "We'd have huge parties every Friday night."
Nearly two million people now call Sofia home, yet there remains an intimate scale to its leafy, cobblestoned streets, peppered with quirky boutiques and galleries. Balkan pop music wails from cafes in hidden gardens. As it has for thousands of years, mineral water bubbles up from the ground by the Serdika ruins, flowing from fountains where Sofians fill up bottles. As the city motto goes: Sofia grows, but never ages.
---
IF YOU GO
Amid rising Covid cases in both countries, Bulgaria tightened travel restrictions for Americans in September; check for current information.
High-altitude Sofia has a more continental climate than most of Southern Europe. Expect hot, dry summers and snowy winters. The Ministry of Tourism offers helpful destination guides for Sofia and beyond.
Inexpensive taxis (OK Supertrans is reliable) are the simplest way to get anywhere you can't easily walk. Pedestrians, take note: Instead of crosswalks, many Sofia intersections have stairs to underground tunnels. Accessibility for those with disabilities is minimal; expect uneven sidewalks and corners without curb cuts.
Bulgaria is Slavic, but forget about borscht. The cuisine resembles that of neighboring Greece and Turkey, with fresh salads, stuffed vegetable dishes and grilled meats accompanied by excellent local wines and brandies. English menus are widely available. Kosher food is available at Kosher Point Alegria, a cafe on Ul. Knyaz Boris I, and at Rohr Chabad Center, which caters almost exclusively to Israelis and where most business is conducted in Hebrew.
WHAT TO SEE
Built in 1909, the lavishly restored Sofia Synagogue, which follows Sephardi rites, is the third-largest Jewish house of worship in Europe and offers weekday and Shabbat services (entrance fee for tourists is about $3; sofiasynagogue.com).
Nearby are two neo-Byzantine landmarks from the turn of the 20th century: the Sofia Central Mineral Baths, which houses the Sofia Regional History Museum, and the Market Hall, a classic European indoor emporium. Further down the Triangle of Tolerance are the historic Banya Bashi Mosque and the Eastern Orthodox Sveta Nedelya Church.
In nearby City Garden, an oasis of fountains and outdoor cafes, are the Ivan Vazov National Theatre and Grand Hotel Sofia. Yellow-brick roads delineate the area around Parliament, the National Gallery of Art and the city's most iconic landmark—the gold-domed Alexander Nevsky Cathedral.
Shaded by tree canopies, Sofia's central neighborhoods are a walker's paradise. Explore Ul. Shipka, home to Sofia University and the lovely Doctor's Garden, as well as the tangle of streets just north of Vitosha Boulevard. Named for the 7,500-foot mountain that looms over the city, Vitosha is a wide pedestrian thoroughfare lined with shops and cafes. It leads to the National Palace of Culture, a socialist-era landmark built in 1981 for the 1,300th anniversary of Bulgaria's founding.
It's worth a drive north of the city center to see the medieval frescoes at Boyana Church, a United Nations Educational, Scientific and Cultural Organization World Heritage site with Byzantine structures and paintings dating from the 10th through 19th centuries. A combination ticket includes admission to the nearby National History Museum, where an English-language tour puts Bulgaria into context.
Sephardic Balkans offers virtual and in-person Jewish heritage tours of Sofia and other parts of Bulgaria with Joseph Benatov, a native Sofian who teaches Hebrew at the University of Pennsylvania.
---
Hilary Danailova writes about travel, culture, politics and lifestyle for numerous publications.