Never Forget That #everynamecounts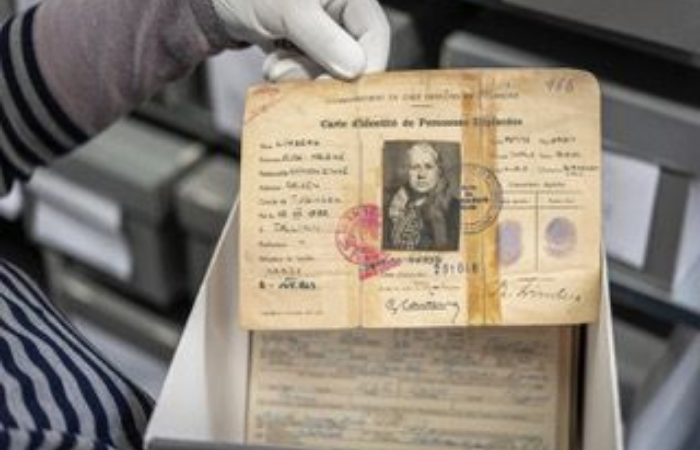 A new initiative of the German-based Arolsen Archives, the largest repository of documents related to Holocaust victims and survivors anywhere in the world, is asking volunteers, especially students, to take to their computers to ensure that #everynamecounts. It's a timely reminder with the approach of International Holocaust Remembrance Day, which is observed on January 27.
Launched in March 2021, #everynamecounts is an international crowdsourcing effort to create the largest digital memorial and searchable database of every victim and survivor of the Nazi regime. Beyond remembrance, noted Floriane Azoulay, director of the Arolsen Archives, is the chance for younger generations to engage with this crucial history. All volunteers need is a computer and internet connection. Arolsen provides a web portal with instructions—in English, German, French, Spanish and Polish—on how to transcribe scanned materials from their archives into new database entries.
"Young people are grateful for this opportunity to make a personal and lasting contribution to a meaningful initiative," Azoulay said. "Every piece of information that is digitized is an expression of solidarity with the victims of the crimes committed by the Nazis."
Since the launch, more than one million documents, including concentration camp prisoner registration cards, train manifests and execution records, have been digitized, but the archives contain about 30 million more documents that reference the fate of almost 17.5 million people awaiting transcription. Azoulay said that the sheer scope of the work necessitates reaching out to communities worldwide, sometimes in coordinated virtual events.
For example, during the "Long Night of the Digital Memorial" held on November 9 to mark the anniversary of Kristallnacht, universities came together virtually to participate in an evening of uploading to the #everynamecounts database. In the United States, the Arolsen Archives has partnered with the Fritz Ascher Society for Persecuted, Ostracized and Banned Art to promote similar events.
"Many of these names are not memorialized anywhere," said Rachel Stern, the society's director and CEO. "If we can build interest in even one person, then we can restore their dignity and humanity and help close the holes in our family histories."